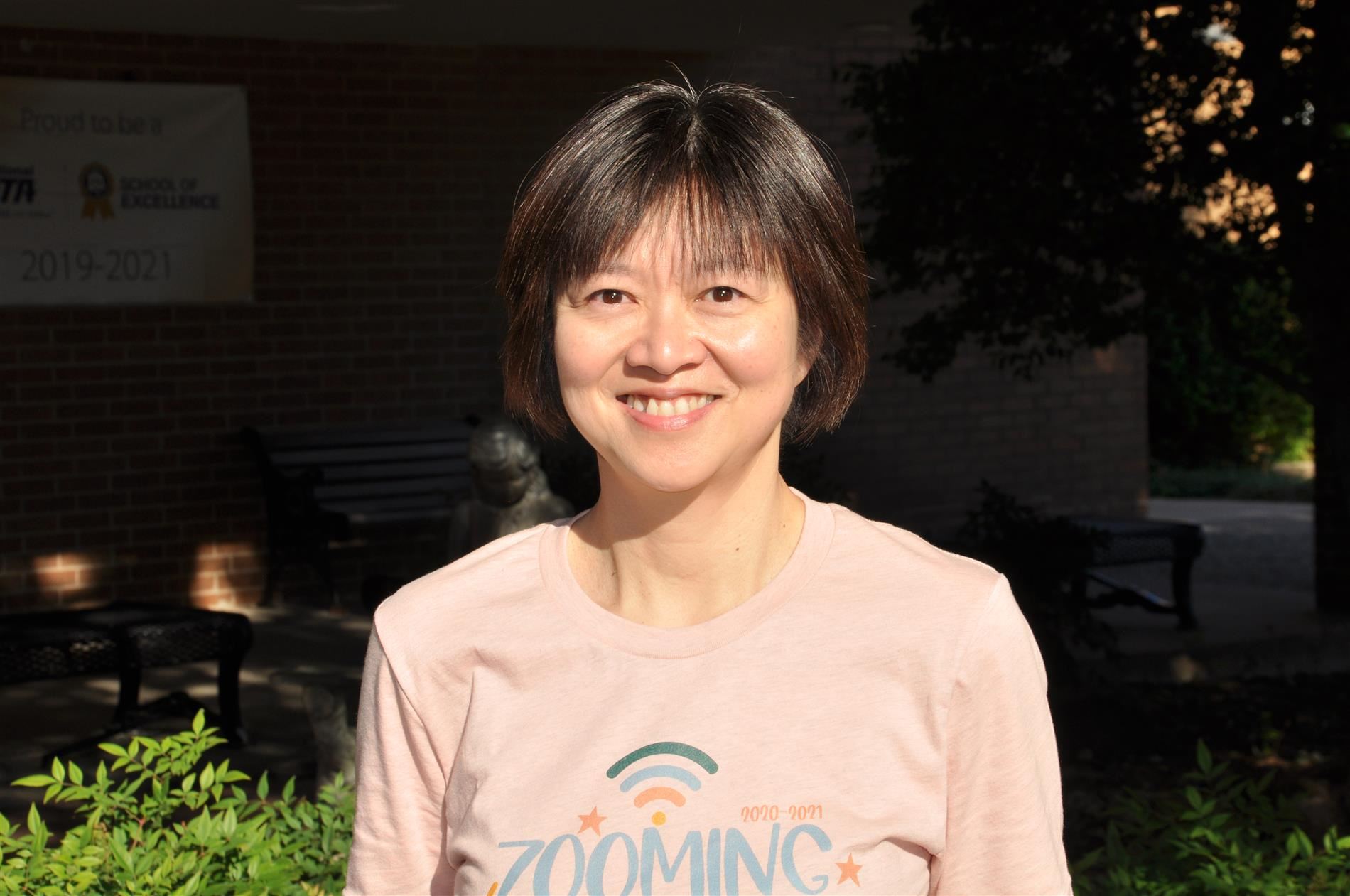 Phone: 469-752-1930
Email:
Degrees and Certifications:
Mrs.

Michelle Hu, Pre-K Teacher

College(s): London Trinity College of Music, University of North Texas, and Texas Christian University.

Family: I have a son, Andrew, who attends UT at Austin. Go, Long Horn! We have been residents of this vibrant and dynamic Collin County since 1999 and have enjoyed every bit of it.

Teaching History: I love teaching and have spent many years teaching in many different fields including music, art, choir, kindergarten, ESL, Early Childhood/Pre-K; This is my 4th year here at Huffman-IB World School!

Interests/Hobbies Outside of School: In my free time, I enjoy playing chamber music with my friends and family, playing piano for my church choir, embark in adventurous hiking, baking with my neices and nephews, and reading with soft classical music sipping a cup of rich coffee.

Why did you want to start the IB PYP at Huffman? I wanted to explore new adventures in teaching and IB PYP at Huffman matched my desire. It has indeed been a fun and exciting experience.
Pre-K Schedule

7:40-8:00 Breakfast

8:05-8:15 Morning Circle Time

8:20-8:35 IB Unit of inquiry

8:45-9:30 Small group and independent stations Couselor Time (Every other Monday)

9:35-9:55 Outdoor-gross motor skills

10:00-11:00 Center Time/clean up

10:45-11:15 Library (Tuesday)/World Language (Wednesday)

11:10- 11:20 Snack

11:25-11:35 SEL/Haggerty Phonics

11:40-12:10 Recess/Brain break

12:10-12:30 Story Time

12:30-1:00 Lunch

1:00-1:10 Restroom break and prep for nap

1:15-2:15 Nap

2:20-2:45 Review/stack and pack