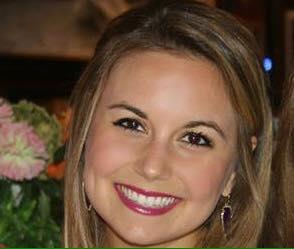 Phone: (469) 752-9300 (x39345)
Email:
Degrees and Certifications:
Bachelor of Arts in Secondary English Education, TCU Masters of Education in Secondary Education, TCU
Mrs.

Shelby Downing

Thank you for stopping by! I am now Shelby Downing instead of Turner. My email address is still shelby.turner@pisd.edu. I grew up in Allen, Texas (I know...I'm a traitor!) as an Allen Eagle, then raced to Fort Worth as soon as I could to attend TCU. I am recently married to the love of my life as of June 2018. Some of my favorite activities are: reading and writing (a given), cooking, shopping, going to the latest restaurants in Dallas, attending a yoga class, traveling, seeing typically any kind of live music, and spending time with friends and family. I absolutely love country music, and your students probably know who my favorite artist is! I love to read and was pretty much a fluent reader by the time I was four. I grew up surrounded by books, and I would have rather read a book than play imaginary games! An old soul at heart, I guess you could say. The books I enjoy the most are of the nonfiction category. I love memoirs and understanding where people come from and the lessons they can teach all of us. I enjoy reading about faith and various cultures. I'd like to read a scary book, since that seems what most kids are into these days, but I just can't muster up the courage to! Maybe one of these days. I love working with students, and it is my goal to get them to understand how important reading and writing are in our society today. It truly is a lost art! I appreciate parent contact and connection so much. Feel free to reach out if you ever have questions/concerns/comments.
My schedule:

1st - English 3

2nd - English 3

3rd - English 3

~ A Lunch ~

4th - Targeted Tutoring

5th - Honors English 4

6th - Honors English 4

7th - Conference
Tutorial Schedule:

By appt. only is preferred
Tuesdays A Lunch
7th period for senior release
Tuesdays/Thursdays after school