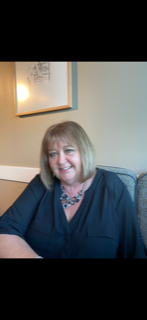 Phone: 469-752-5661
Email:
Degrees and Certifications:
Bachelor of Science in Dental Hygiene/Education Minor Thomas Jefferson University, Philadelphia, PA. Associates in Letters, Arts and Sciences Pennsylvania State University Years in Education: 18 years
Mrs.

Cheryl Jones

What I teach: I teach sixth grade science and I just love it. I love working with students whose passion for science is just awakening. I love being part of that developing passion for science and related fields in these young ones and directing them on to continued study of the sciences. I love to have fun while learning together about the wonders of science.

Family: Proud mother of two sons. One graduated from Texas A&M, My older son graduated from University of Arkansas. I gained a fabulous daughter-in-law 2017, also University of Arkansas. I am now a new and proud grandmother to my first grandson born last year.

Interest/Hobbies: Traveling (Hawaii this past summer), cruises (my favorite type of vacation), reading, volunteering

Interesting Fact About Me:

I'm a Texas transplant. I lived for many years in the Philadelphia area and practiced dental hygiene for quite a few years. I am a passionate Philadelphia Eagles fan (yes.........green is my favorite color). GO EAGLES!!
I love animals and would love to have many if I could.
Science tutorials:

Science tutorials are held on Monday in the mornings 7:50 - 8:15a.m. and Tuesday afternoons 3:35 - 4:00 p.m. for any student needing some extra time to understand a concept they may be struggling to master.

I prefer the afternoons for tutorials in the event that we can continue past 4:00 p.m,. if we need the extra time, to help with understanding concepts that might be confusing for students.

All tutorial attendees are to come to tutorials with at least one to two specific questions regarding something that might be confusing. This allows us a good starting point.