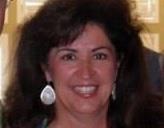 Phone: 469-752-3132
Email:
Degrees and Certifications:
Bachelor's of Arts in English and a minor in Education
Mrs.

Tamara S. Whitmire

First Grade Teacher

Hello Shepard Patriots! This year will be my 19th year here at Shepard. I grew up in Dallas, Texas. I graduated from the University of Texas at Arlington with a BA in English and a minor in Education. My husband Dan and I have been married for 38 years, we love to travel and play golf. We have 3 daughters; Amanda Fastle, Victoria, and Lauren. Our son-in-law is Andrew Fastle and we have one adventurous four-year-old grandson, Aiden. We have two dogs; Elsie is a 5-year-old yellow lab and we kept one of her puppies, Scout, who is a 3-year-old black lab. I have a class pet hamster, who will be joining us this year. In my spare time, I love to hike, read, and spend time with family and friends. I absolutely love teaching and am truly passionate about children learning and developing into the best that they can be.

"Happiness is seeing the smile on a child's face as they learn."
Mrs. Whitmire's Class Schedule

7:00 am - 7:30 am Early Morning Drop-Off. During this time, students will be either in the gym or in the cafeteria for breakfast until the 7:30 am bell rings.

7:30 am - 8:00 am Arrival, Morning Work, Announcements, Morning Meeting/Calendar

8:00 am - 10:15 am Literacy (Reading, Writing, Grammar, Foundational Skills)

20-30 minutes- Foundational Skill/Grammar Skill
20 mins- Whole Group Reading Lesson
20 mins- Whole Group Writing Lesson
50-70 mins- Small groups targeted instruction/independent work

10:15 am - 10:30 am Intervention and Enrichment (I/E)

10:30 am - 10:45 am Math (pt.1)

10 mins- Number Talk/Spiral Review

10:45 am - 11:15 am Recess

11:15 am - 11:45 am Lunch and Restrooms

11:45 am - 12:45 pm Math (pt.2)

50 mins- Whole Group Lesson (some small groups/independent)
30 mins- Small Group Differentiation

12:45 pm - 1:45 pm Inquiry and Innovation

1:50 pm - 2:40 pm Specials

2:40 pm - 2:45 pm Dismissal

Library:

Wednesdays 1:00 pm - 1:45 pm

PACE:

Mondays 12:40 pm - 1:40 pm

Wednesdays 8:00 am - 9:00 am

Counselor:

Fridays 1:00 pm - 1:30 pm

Contact Information

You may contact me on my classroom phone or email at any time and I will get back to you at my earliest convenience.

My conference time is 1:55 pm - 2:45 pm. I will be available to talk with you most days during that time. I am also usually available after school until 3:30 pm if you have any questions or concerns.

First Grade Information & Upcoming Dates

Please see our First Grade Department page for more Kindergarten information.

Favorites

Favorite Snacks

Chips and Salsa

Choco

Raisins

Favorite School Drinks

Best Gift Card for $5

Best Gift Card for More Than $5

Bonus School Supplies

Hobbies

T-Shirt Size

Favorite Color

Favorite Scents

Birthday (Month and Day)