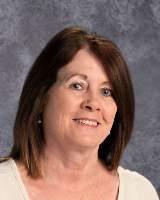 Phone:
Email:
Degrees and Certifications:
Mrs. Colleen Feil

Hello Mavericks! Thank you visiting my page! As I enter my thirtieth year, I will be teaching Fundamentals of Computer Science, Project Lead the Way Gateway to Technology and Audio Visual and Communications. I am also the Murphy Mavericks Robotics Team Coach.

I have taught in Richardson ISD and Plano ISD. In Plano, I have taught at Daffron Elementary and here at Murphy since it opened. I taught 6th and 7th grade math before taking on the challenge of CS, GTT and AVAC.

As a Computer Technology Teacher at Murphy, it is my duty to ensure all students have a great and positive experience using Technology and follow the guidelines of Digital Citizenship. Please do not hesitate to contact me if there is anything I can do to meet that goal!
Classes

Fundamentals of Computer Science

This course is an engaging one-semester course that provides a foundation for a strong coding and computer science experience. This course is the first of many in the Cybersecurity Pathway and the Programming and Software Development Pathway. Students who complete this course will receive high school credit and grade points, which will be teflected on the student's high school transcript.

Gateway to Tecnology

In this hands-on course, students learn how technology is used in engineering to solve everyday problems. This math, science, engineering, and technology integrated program relates technology to student's daily lives. Design and Modeling will introduce students to the design process and use that process to show how solid modeling has influenced their lives. Students will also explore the history and development of automation and robotics while learning about structures, energy transfer, machine automation, and computer control systems. This mathematics, science, engineering, and technology curriculum helps students develop and hone skills that enable them to enter high school with a foundation of the knowledge and skills necessary for success in pre-engineering. PLTW is a nationally recognized program that promotes pre-engineering courses at the middle and high school/senior high level. Students will receive high school credit and high school grade points.

Audio Visual and Communication

This course provides students the opportunity to create and manipulate computer graphics, learn how to edit video and audio, take on the role of a designer and use 3D solid modeling software to design and present ideas, and learn how to effectively use presentation software to communicate your ideas. While doing fun and engaging activities, you will also explore the skills needed for college and career readiness, learn about the labor market and develop skills for success in the workplace.
Contact Information

Email colleen.feil@pisd.edu

Phone 469-752-7050

Class Schedule

1st AVAC

2nd Office Hours

3rd Fundamentals of Computer Science

4th Gateway to Technology

5th Fundamentals of Computer Science

6th AVAC

7th Gateway to Technology

Office Hours

Monday-Friday 8:30-9:15 am

Tutorial Schedule

Tuesdays 7:50-8:20 am

Wednesdays 7:50-8:20 am

Monday - Friday 12:30-12:50 pm