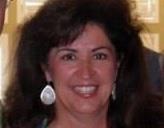 Phone: 469-752-3132
Email:
Degrees and Certifications:
Bachelor's of Arts in English and a minor in Education
Mrs.

Tamara S. Whitmire

First Grade Teacher

Hello Shepard Patriots! This year will be my 20th year here at Shepard. I grew up in Dallas, Texas. I graduated from the University of Texas at Arlington with a BA in English and a minor in Education. My husband Dan and I have been married for 39 years, we love to travel and play golf. We have 3 daughters; Amanda Fastle, Victoria, and Lauren. Our son-in-law is Andrew Fastle and we have one adventurous 5-year-old grandson, Aiden. We have two dogs; Elsie is a 6-year-old yellow lab, and we kept one of her puppies, Scout, who is a 4-year-old black lab. I have a class pet hamster, who will be joining us this year. In my spare time, I love to hike, read, and spend time with family and friends. I absolutely love teaching and am truly passionate about children learning and developing into the best that they can be.

"Happiness is seeing the smile on a child's face as they learn."
Mrs. Whitmire's Class Schedule

7:00 am - 7:30 am Early Morning Drop-Off. During this time, students will be either in the gym or in the cafeteria for breakfast until the 7:30 am bell rings.

7:30 am - 7:40 am Greet Students

7:40 am - 7:45 am Announcements

7:45 am - 8:00 am Daily Meeting

8:00 am - 9:30 am Math

9:30 am - 10:45 am Reading/ELA

10:45 am - 11:15 am Recess

11:15 am - 11:45 am Lunch

11:45 am - 1:00 pm Reading/ELA

1:00 am - 2:00 pm I/I

2:00 pm - 2:50 pm Specials

2:50 pm - 2:55 pm Pack Up/Dismissal

Library:

Each class gets 45 minutes at a time on Fridays.

Please contact your grade level teacher for your student's specific time slot.

PACE:

PACE students receive 1 hour as a group on Mondays & Wednesdays.

Please contact your grade level teacher for your student's specific time slot.

Counselor:

Each class gets 30 minutes at a time on Wednesdays, Thursdays, or Fridays.

Please contact your grade level teacher for your student's specific time slot.

Contact Information

You may contact me on my classroom phone or email at any time and I will get back to you at my earliest convenience.

My conference time is 1:55 pm - 2:45 pm. I will be available to talk with you most days during that time. I am also usually available after school until 3:30 pm if you have any questions or concerns.

First Grade Information

Please see our First Grade Department page for more Kindergarten information.

Favorites

Favorite Snacks

Chips and Salsa

Choco

Raisins

Favorite School Drinks (Not Sonic)

Favorite Sonic Drink

Best Gift Card for $5

Best Gift Card for More Than $5

Bonus School Supplies

Hobbies

T-Shirt Size

Favorite Color

Favorite Scents

Birthday (Month and Day)