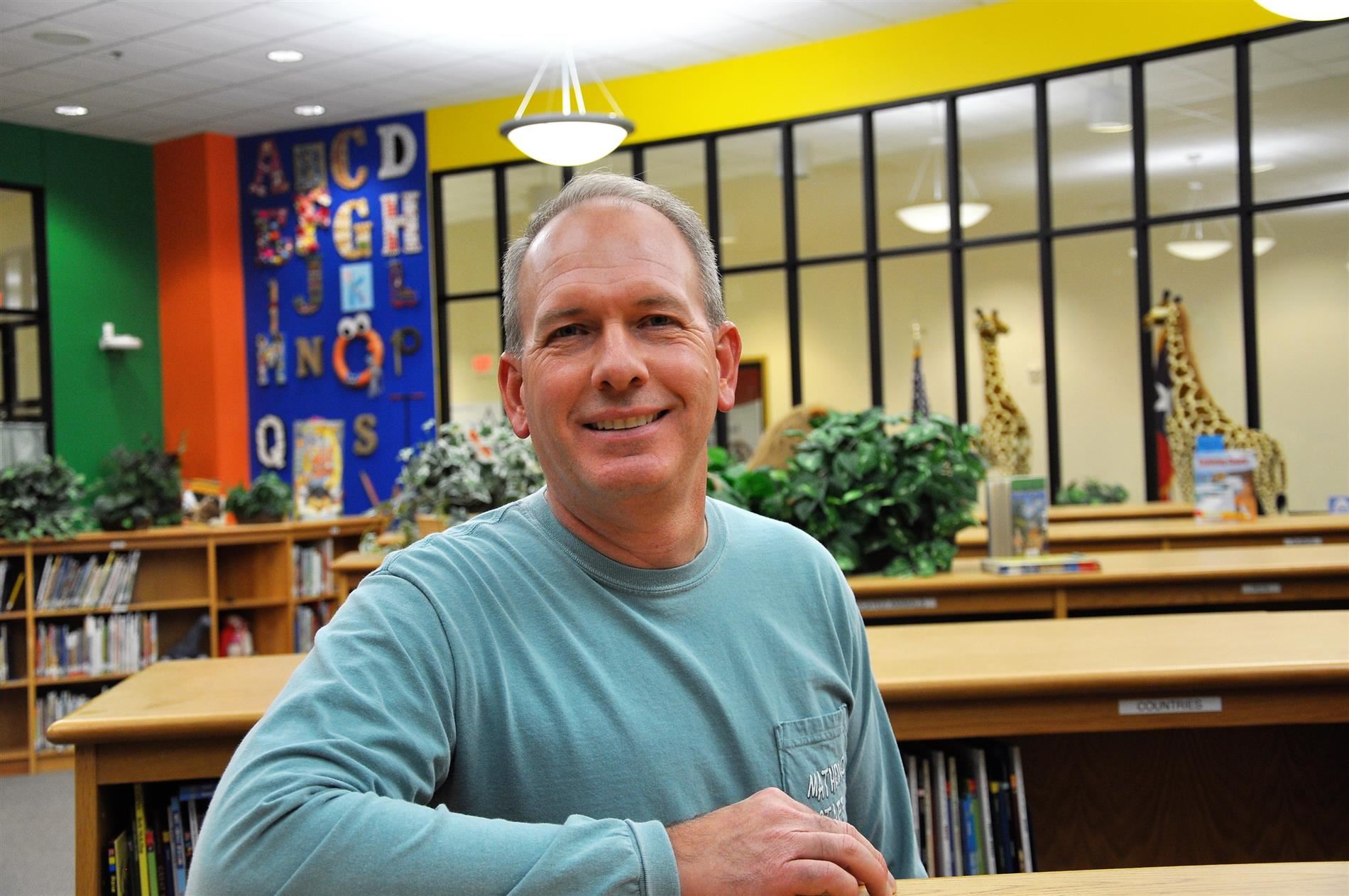 Phone: 469-752-2360
Email:
Degrees and Certifications:
Bachelor of Science Elementary Education Master Elementary Education
Mr.

Keith Steele

Hi! My name is Mr. Steele, and I am THRILLED to be a new member of the Fourth grade team and your 4th grade teacher! It's going to be a fun year full of lots of learning and new adventures. I want to learn all about you, but first let me tell you some things about me.

I was born in Harlingen, Texas and was raised on a farm in nearby Santa Rosa, Texas. I have one younger sister named Dana. I also have two nieces. Their names are Katelyn and Hailey. After I graduated from high school, I moved to Denton, Texas to attend The University of North Texas. I received a Bachelor of Science degree in Elementary Education, with a minor in Psychology. I also earned a Master's degree in Education from the University of North Texas.

I have been teaching for 28 years. I started my career in Argyle, Texas where I taught 5th grade and 3rd grade. It was a lot of hard work but so much fun. I became a Mathews Maverick in 1995 teaching 3rd grade and loved every minute of it! I also taught English as a Second Language (ESL) for six years at Forman Elementary and at Boggess Elementary before eagerly returning to Mathews to teach 2nd grade.

I live in Plano, Texas close to Wells Elementary. I love all of the trees in my neighborhood. There are many wild animals that live around my house including cottontail rabbits, squirrels, hawks, and even bobcats. There are also ducks that like to swim in my pool! The rabbits are so tame that they will sit under me while I'm sitting on the pool deck in my chair.

On the weekends, you can usually find me spending time with family and friends or at my family's ranch in Independence, Texas. I enjoy working in my yard and doing projects around my house. I love the trees in my yard. My favorite ones are my palm trees by my pool. It makes me feel like I am in Hawaii.

I'm so excited to be your teacher, and I know we are going to have a spectacular year together in 4th grade!
7:45-8:35 – Specials

8:35-8:55 – Announcements and Circle through Google Meet

8:55-11:00 – ELAR, Writing, and Social Studies

8:35-9:15 – Synchronous/Whole Group Lesson

9:15-11:00 – Asynchronous stations and Small Group via Google Meets

11:00-11:50 – Lunch and Recess

11:50-12:45 - Science

Synchronous as needed

12:45-2:45 – Math

12:45- 1:15 – Synchronous/Whole Group Lesson

1:15 -2:20 – Asynchronous stations and Small Group via Google Meets