September 5, 2017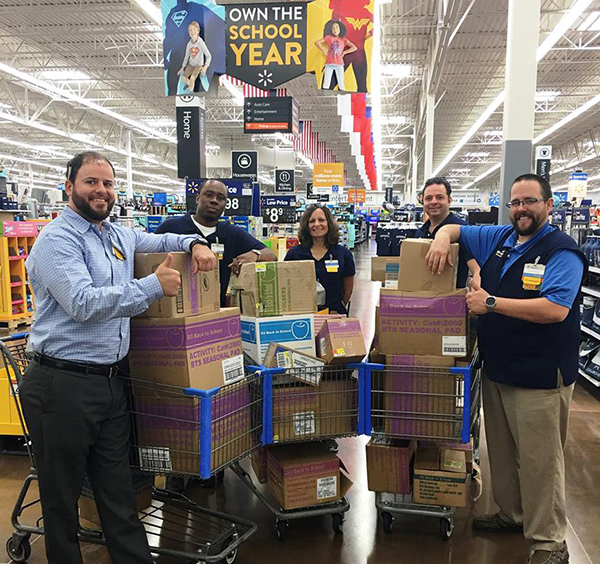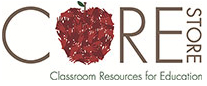 The CORE (Classroom Resources for Education) Store provides the opportunity for every Plano ISD student to have the supplies required for success in school by giving teachers an opportunity to shop for school supplies that have been donated by community groups, corporations and individuals. Thanks to our generous community, and just in time for North Texas Giving Day, Thursday, September 14, the CORE Store begins its second year of operation providing school supplies to teachers at no cost. Local businesses and organizations have generously supported the store in this new school year. Supplies have been received from Altair Global, Sewell Mini of Plano, Infinitude Creative Group, Cornwell Jackson Certified Public Accountants, United Methodist Church Custer Road, Walmart and CapitalOne just to name a few. Kroger recently donated $32,000 in supplies. Donations to the store are accepted year round every Tuesday, between 8 a.m. and 5 p.m. The store is located at 3900 W. 15th Street, Suite 102 in space donated by Medical City Plano.
(pictured above: Walmart employees with CORE Store donations)
In the spirit of "teamwork for excellence," Plano ISD warmly welcomes families relocating as a result of Hurricane Harvey. In preparation for evacuees, the district has provided information to campus principals and departments. Counselors are ready to serve families in managing the transition to new schools. Additionally, the district has reached out to local agencies and congregations, so that we are all best-prepared. Please contact Student Services at 469-752-8106 with questions.
August 30

The Plano East Senior High School Band Program has been named the 2017 Earl D. Irons Program of Distinction by Phi Beta Mu, the International Bandmasters Fraternity.


August 9

Seven students place at the state level and 11 at the district level of the 2016-17 Fire Prevention Poster Contest. This contest, which includes students in grades preK-12 was held in conjunction with Fire Prevention Week in 2016 as a way to give students a hands-on opportunity to teach the community about the importance of protecting families from fires.



September 11 & 12

Plano Senior High and Plano East Senior High Schools will host College Nights on September 11 and 12, respectively. All Plano ISD students and parents are invited to attend these events, where 150+ colleges and universities will be represented.



 

The Plano ISD Board of Trustees met in regular session at 7:00 p.m. on Tuesday, September 5, at the Plano ISD Administration Building, 2700 W. 15th Street, to hear reports and take action on the following agenda items. The agenda, with links to supporting documents, is posted on BoardBook.

RECOGNITIONS

Student Recognition:



Students Zoe Barth, cheer captain and Jami Friedman, Planoettes captain both with Plano Senior High;
Kenzie Holsted, cheer captain and Abby Dalton, Golden Girls captain both with Plano East; Emily Lavia, cheer
captain and Lexi Anderson, Royales captain Plano West were greeters at the September 5 board meeting and
led the pledge of allegiance of during the board meeting.



ITEMS FOR DISCUSSION AND ACTION

Resolution Adopting 2017-18 Tax Rate
2017-2018 District Initiatives
Board Advisory Committee Appointments for 2017-18
Board Advisory Committee Goals for 2017-18


REPORTS


2018-19 Instructional Calendar Drafts
Special Session Legislative Update
Safety and Security Bond Project Update

Helpful Links:
PISD.edu | Schools | Calendar | Contacts | Foundation | Menus | Parent Portal
See Plano ISD Headlines or the eNews Archive for more Plano ISD news.

2700 W. 15th Street | Plano, Texas 75075 | 469.752.8150 | askpisd@pisd.edu
To unsubscribe: Parent portal users must use your parent portal login to unsubscribe to eNews: Parent Portal.
If you are not a parent of a Plano ISD student or do not have access to parent portal use http://elist.pisd.edu to unsubscribe.
copyright 2017 Plano Independent School district.