September 27, 2017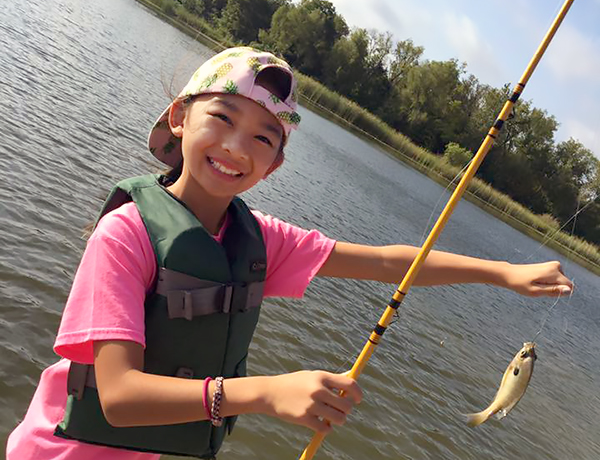 Fifth Graders Like Everything about Outdoor School
Collin County Adventure Camp is the site of the Plano ISD overnight science instructional camp, offering all Plano ISD fifth grade students two and a half days of experiential outdoor learning. But for Plano ISD fifth graders there is something special about swinging in a hammock, taking notes in the sunshine and doing experiments after sunset. So we asked a few of them what is their favorite activity. "I liked spending time in my cabin," said Natalie from Mitchell. Rohan from Centennial said his favorites were "archery and the forest adventure because we saw a lot of plants;" Damian agreed with him about archery. More Centennial student favorites were the race and canoeing. Christian said "S'mores!" "My favorite part of camp? I liked everything!" said Gianna fifth grader at Mitchell. According to Outdoor Education Coordinator Keith Griffin, "Camp is a time of making memories that last a lifetime, and for some children it means some firsts – like canoeing and campfires. But it's more than fun. Camp consists of learning-based activities that cannot be duplicated in a classroom. Outdoor learning is hands-on with emphasis on problem solving, teamwork and collaboration." Photo gallery.
September 20

Two Plano ISD school environmental groups and two Plano East Senior High students at the IB World School were honored at the City of Plano Environmental Community Award Ceremony on September 20.

Photo Gallery.



---
Deadline is October 19

Superintendent of Schools Dr. Brian Binggeli and the Plano ISD Education Foundation invite all Plano ISD students to enter the contest by creating original artwork to be considered by our expert panel of judges. One original artwork per student may be entered in the contest. The 2017 contest theme is "Unfold the Season." See this photo gallery of 2016 finalist and semifinalist artwork for inspiration.



---
2018-19 Calendar Community Input Survey: Plano ISD appreciates your input on the two calendar options presented to the school board on September 5. The survey is open until November 1, 2017.


---
Parent Education Nights have been scheduled (for October 12, Plano West Library; October 26 Vines High School Presentation Room; and November 7, Plano East Cafeteria) to provide information on keeping teens safe. All three events are identical. Time for each session is 6:30 to 7:45 p.m.


---

The next meeting of the board of trustees is scheduled for 7 p.m. on October 3 in the Administration Center Board Room located at 2700 W. 15th Street, Plano. The agenda will be posted on Boardbook when available.
The Plano ISD board of trustees honored the Plano East Senior High band program with a resolution in September after they were named as a 2017 Earl D. Irons Program of Distinction. Pictured below are Plano East Band Director Evelio Villarreal and Assistant Band Director John Brennan.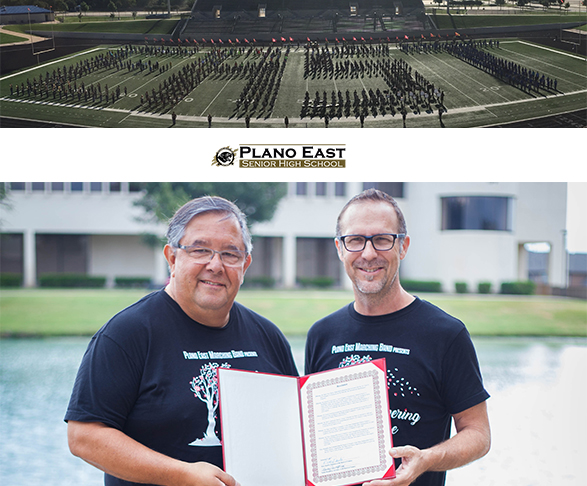 Helpful Links:
PISD.edu | Schools | Calendar | Contacts | Foundation | Menus | Parent Portal
See Plano ISD Headlines or the eNews Archive for more Plano ISD news.

2700 W. 15th Street | Plano, Texas 75075 | 469.752.8150 | askpisd@pisd.edu
To unsubscribe: Parent portal users must use your parent portal login to unsubscribe to eNews: Parent Portal.
If you are not a parent of a Plano ISD student or do not have access to parent portal use http://elist.pisd.edu to unsubscribe.
copyright 2017 Plano Independent School district.
Copyright © 2002-2019 Blackboard, Inc. All rights reserved.