October 11, 2017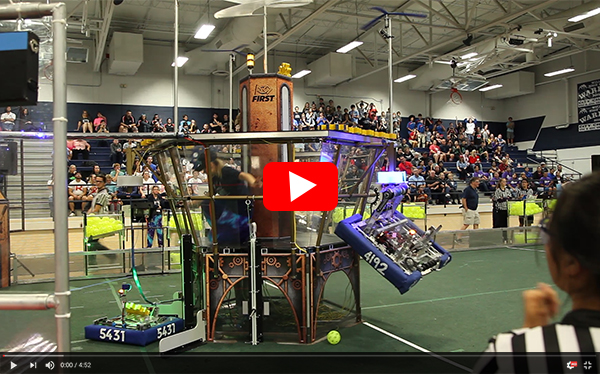 On October 7-8, Plano ISD robotics hosted the FIRST (For Inspiration & Recognition of Science & Technology) NTX Tournament of Robots at Williams High School. Three robotics teams from the district competed: the Academy High School team 5431 Titan Robotics, Plano Senior High team 6171 Chain Reaction and team 9999 a collaborative team which included students from the Academy High School, Plano Senior High and Allen High School. Fast paced and high energy would aptly describe this event. Cheering was heard in the stands, and team flags were waving as the bots competed. As is typical when the pressure is on, there was celebratory fist pumping accompanied by leaping and whoops of joy as the competition got heated in the elimination matches. The tournament was an off-season event with 25 teams competing. Competition was fierce, but unlike other competitive events, robotics tournaments have an element of collaboration among the teams. Event video and photo gallery.
October 11

Among 34,000 commended students throughout the nation, 207 Plano ISD seniors have received letters of commendation in recognition of their outstanding academic promise.


September 29-30, 2017

Twenty-five students represented Jasper High School on September 29-30 in speech and debate at Newman Smith High School in Carrollton, Texas. See the results.





---
October 17 - RSVP Member Event

Retired Seniors Valued in Plano (RSVP) is a program created by Plano ISD for members of the community who are 65 years of age and above. On October 17 RSVP members are invited to a fall floral arranging class with Plano West Senior High advanced floral design students. Supplies are provided. Preregistration and RSVP membership is required. Please contact Brittnea Ussery at brittnea.ussery@pisd.edu.


2018-19 Calendar Community Input Survey: Plano ISD appreciates your input on the two calendar options presented to the school board on September 5. The survey is open until November 1, 2017.


---
Parent Education Nights have been scheduled (for October 12, Plano West Library; October 26 Vines High School Presentation Room; and November 7, Plano East Cafeteria) to provide information on keeping teens safe. All three events are identical. Time for each session is 6:30 to 7:45 p.m.


---

The next meeting of the Plano ISD Board of Trustees will be a work session on October 17 at 6 p.m. in the administration center board room.

When available, the agenda with links to supporting documents will be posted on BoardBook.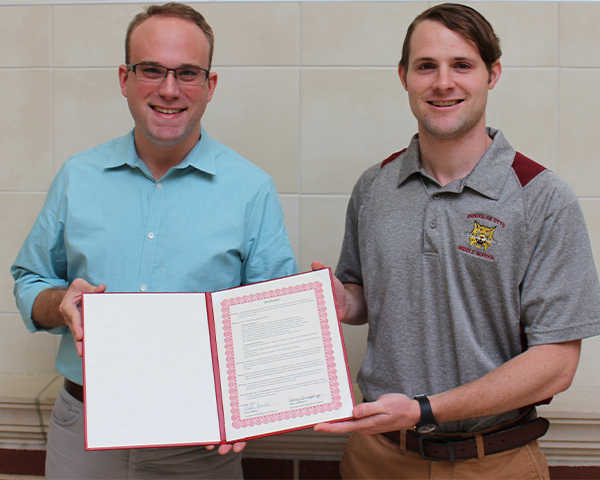 Geoffry Golden, orchestra director and Briggs Howe orchestra assistant director at Otto Middle School are pictured accepting the Board Resolution in honor of the Otto Middle School Chamber Orchestra's national "Mark of Excellence" awarded by the Foundation for Music Education. Read More.
Helpful Links:
PISD.edu | Schools | Calendar | Contacts | Foundation | Menus | Parent Portal
See Plano ISD Headlines or the eNews Archive for more Plano ISD news.

2700 W. 15th Street | Plano, Texas 75075 | 469.752.8150 | askpisd@pisd.edu
To unsubscribe: Parent portal users must use your parent portal login to unsubscribe to eNews: Parent Portal.
If you are not a parent of a Plano ISD student or do not have access to parent portal use http://elist.pisd.edu to unsubscribe. copyright 2017 Plano Independent School district.