November 10, 2017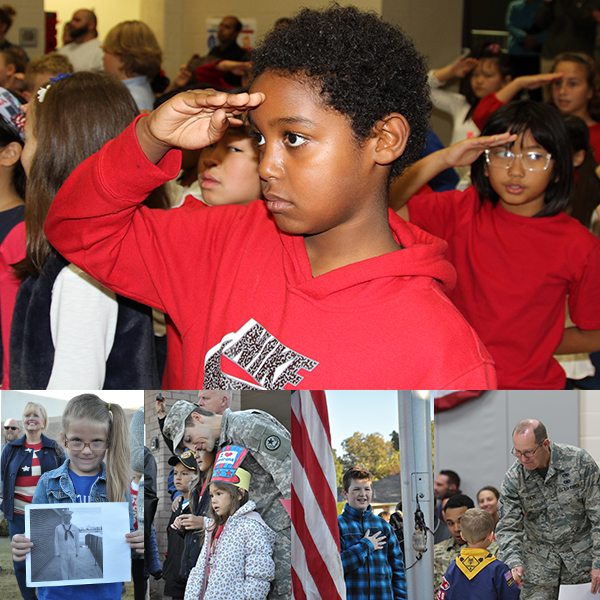 Veterans Day Celebrations are scheduled throughout the district. This is a time of heartfelt remembrance for communities, families and especially for children whose futures are made better by the many sacrifices of the brave men and women of the armed services throughout history and today. The Plano ISD staff, students and school communities take this time to thank veterans for their service to our country. We thank you for everything you have done, and continue to do, to keep our nation strong. Photo gallery.
November 6, 2017

The Brewer Foundation and New York University announced the "Top 64" teams for the 17th annual International Public Policy Forum (IPPF). The IPPF received essays from teams in 17 countries and 30 U.S. states. Clark High School, Jasper High School (2 teams) and Plano West Senior High debate teams will advance to the next level of competition.






---
November 4, 2017

Plano Senior High School junior Ashlyn Hillyard, competed in the State UIL 6A Cross Country meet in Round Rock earning third place.



November 9, 2017

See Facebook now for a peek at some of the excitement of the Grant Patrol. Teachers applied for grants earlier in the school year and the selected grant applications have been funded by the Plano ISD Education Foundation's Grants to Educators. More details about sponsors and the winning grants will be included in a future issue of the district's eNews, so please stay tuned.





---

Nominations for Diversity Leadership Awards Due on December 15: The Diversity Advisory Committee proudly announces nominations are open for the seventeenth annual Plano ISD Diversity Leadership Awards. Please nominate an individual or group whose program or initiative has proven to advance and promote diversity through stronger relationships, improved communication and enhanced understanding within Plano ISD or the broader community with the past year.


---

Consider donating books to the CORE Store this holiday season:

Looking for ways to support your school community? This year's Barnes & Noble (Park and Preston) book drive recipient group is the CORE Store. Your donation will benefit the teachers and students of Plano ISD. For more information contact Marta Lilly, CORE Store supervisor at marta.lilly@pisd.edu.






---
Academy Applications Are Due on Friday, December 15 for Incoming Freshman:

Information meetings are still available for the IB World School and the Health Sciences Academy with final meeting dates next week. Informational meetings have ended for the Academy High School. For important dates and information, please see the brochure / accessible brochure. Please note that applications to all academies for incoming freshmen open on Monday, November 13 and close on Friday, December 15.






---

Save the Date for SKI Plano Fun

:

Benefiting the students, faculty, staff and schools of Plano ISD, SKI Plano is scheduled for February 3, 2018 at the Plano Marriott at Legacy Town Center. Come celebrate with dinner, shopping and dancing at the Education Foundation's primary fundraising event. Visit SKIPlano.org for more information about how you can help and to purchase tickets.

---

The Plano ISD Board of Trustees will met in regular session at 7 p.m. on November 14 in the Plano ISD Administration Center board room. The agenda with links to supporting documents is posted on BoardBook.
ITEMS FOR DISCUSSION AND ACTION
Barksdale Elementary Kindergarten Class Size Waiver
2018-19 Instructional Calendar
Approval of Required Annual Financial Reports for the Fiscal Year End
Culture of Voting Resolution
Proposed Changes to Board Operating Protocol
REPORTS
2017-18 District Based Improvement Plan
Public Hearing on Schools FIRST (Financial Integrity Rating of Texas) Rating
Helpful Links:
PISD.edu | Schools | Calendar | Contacts | Foundation | Menus | Parent Portal
See Plano ISD Headlines or the eNews Archive for more Plano ISD news.