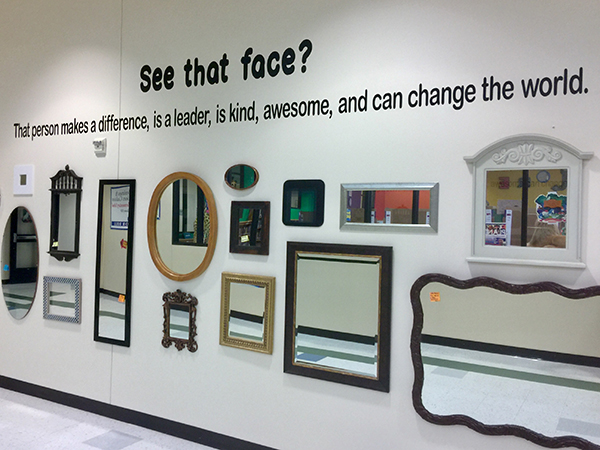 A recent community effort at Mathews Elementary reflects their school's spirit of encouragement and support. What a world changing inspiration!
Missy Marshall, third grade teacher at Mathews, is the force behind the vision. She got the idea from social media and says all she did was click "LIKE," and suddenly "she" had this great idea! Then Assistant Principal Tricia Powell and Principal Ryan Steele got on-board. With the principal reaching out to the community for donations, the Mathews staff began collecting mirrors, but the purpose was kept a secret. A big reveal was in the works. Once enough mirrors were collected, "We bounced around some ideas of what the message should say," said Missy. Placing and hanging the mirrors was the most challenging part of this project. And careful consideration was given to where to locate the mirrors in the building. "Ryan and Tricia decided to display them on the wall down our major central hallway, so everyone would see them in passing no matter where their destination was in the building," said Missy.
How have the students reacted? According to Missy, the younger students have mostly love it; while the older students have mostly ignored it or will give some sideways glances and primping. "We have a few special friends that really like to see their reflections! I'd say the staff has enjoyed the idea of it, although you know how it is when we see ourselves in a mirror, much less see 20 of ourselves!" Yes, it can be challenging to look yourself in the eye and to actually see the person you are becoming, and it doesn't get easier as we grow, just more important. "That person makes a difference, is a leader, is kind, awesome, and can change the world." A message for everyone.
The installation has been up only a couple of weeks. Missy brainstormed that she, "could see doing an SEL lesson, maybe sitting the kids down in front of the mirrors, discussing what's written on the wall, and doing some self-reflection. We hope to continue to grow the wall throughout the year."
What an amazing team effort! At this reporting, the photo above is on our district Facebook page with nearly 22,000 people reached. Although this idea may not have been original to Mathews, Mathews Elementary has made it their own, and now, it's giving back across the web to families and teachers worldwide - a worldwide inspiration and a wonderful reflection on Plano ISD.
Check out #PISDLearns; #pisd_sel for more inspiration.
---
Parent Social Emotional Learning Engagement Series Workshop Schedule

The next parent workshop is November 8 from 6-7:30 p.m. at Wyatt Elementary located at 8900 Coit Road, Plano. All workshops are also available in Spanish. Future topics are Social Awareness (January 31), Relationship Skills (March 21) and Responsible Decision-Making (May 1). Locations vary; please see the schedule for details.
---
Plano girls have a new role model in town, someone who finds strength in her team (us) and isn't afraid to challenge us to live up to her high expectations. "It takes courage to ask the questions, to seek the answers and to take action to ensure student success in all its many forms. The students are counting on us," she said during her Welcome Home Keynote. Named as one of nine "Girl Boss 2018" by Plano Magazine, and as the first female superintendent in Plano, Sara Bonser sets the bar high for herself, her team and for Plano girls.




---
At the October 2 board meeting Angela Marks-Cosby was approved as Director of Accounting.




---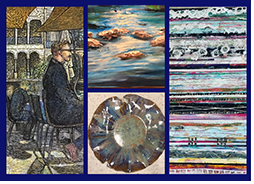 The Plano ISD Faculty Art Exhibit is open at Sockwell Center at 6301 Chapel Hill Boulevard in Plano. The closing reception sponsored by ATMOS Energy is October 11 from 6 to 7:30 p.m. Read More.

---
The Plano Principals' Association (PPA) spirit wear fundraiser is in progress until October 5. Everything is available in a variety of colors with "Strong Schools, Strong Students" or a new logo with "Bold Fearless Leadership." All staff are invited to purchase PPA Spirit Wear. Order Form. This is the primary fundraiser benefiting the PPA scholarships. Read More.
---

View the list of staff weddings, births and extensions of sympathy to employees who have lost loved ones. To protect staff privacy, this information is now located on the staff pages of the website. Click the read more link and please login to the website with your network ID and password when prompted
.
To share news, please email your school or department's information to digest@pisd.edu for inclusion in the next issue of District Digest.

---


The Plano ISD Board of Trustees is active getting ready to make a difference during the 86th regular legislative session that begins on January 8, 2019. Bookmark the Board Legislative Timeline that will be continually updated as the session progresses, and see the Board's 2019 Legislative Priorities. Read More.
---
The Plano ISD Board of Trustees met on Tuesday, October 2 at the Plano ISD Administration Center. The agenda with links to supporting documents is available on BoardBook.

PLEDGE OF ALLEGIANCE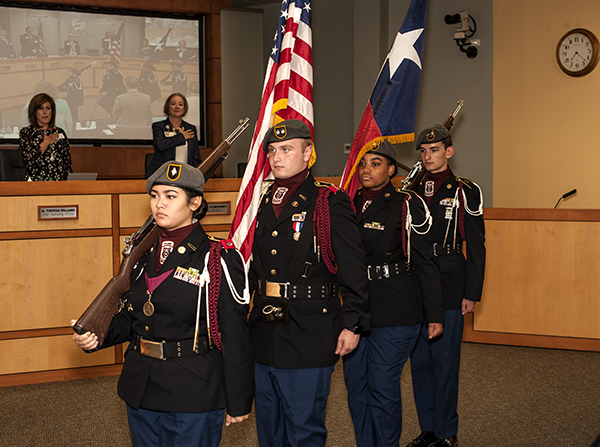 Cadets from the Plano Senior High School JROTC Wildcat Battalion presented the colors and lead the Pledge of Allegiance at the October 2 Board Meeting: Cadet Major Hannah Loeuk, Cadet First Lieutenant Ryan Hurst, Cadet Second Lieutenant Aviana Chappel and Cadet Master Sargent Brigham Johnson.

ITEMS FOR DISCUSSION
The Plano ISD Board of Trustees met in a work session on Tuesday, September 18 at the Plano ISD Administration Center. The agenda with links to supporting documents is available on BoardBook.

ITEMS FOR DISCUSSION
REPORTS
The Plano ISD Board of Trustees met on Tuesday, September 4 at the Plano ISD Administration Center. The agenda with links to supporting documents is available on BoardBook.

RECOGNITIONS

The Board expressed their appreciation to individuals and groups who were critical behind the scenes during the push to open operational, clean, safe and secure campuses for Plano ISD families and staff for the first day of school. Recognized for their dedication and teamwork were facility services, safety and security, Plano Police, Plano Fire and Rescue, technology services, campus staff and the ABM custodians.

Trustee David Stolle, Executive Director for Facility Services Juan Ramos, Trustee Tammy Richards, Board Secretary Nancy Humphrey, Chief Operating Officer Dr. Theresa Williams, Board President Missy Bender, Trustee Jeri Chambers, Trustee Angela Powell, Executive Director for Safety & Security Joe Parks; Plano Police Chief Greg Rushin, Plano Building Inspections Director Selso Mata, Plano Detective Luke Grant. Back row: Assistant Director for Facility Services Tony Pearson, Construction Manager Johnny Pechacek, Construction Administrator Robert Dean, Construction Administrator Warren Kinsey, Superintendent Sara Bonser, Board Vice President Dr. Yoram Solomon, and Plano Fire Chief Sam Grief. (Not pictured, Construction Administrator Quincy Lara.)

ITEMS FOR DISCUSSION AND ACTION
REPORTS
Helpful Links:
PISD.edu | Schools | Calendar | Contacts | Foundation | Menus
See Plano ISD Headlines for more district news.
Have News to Share?
To submit notable notes about yourself or fellow employees or to submit a news feature to District Digest please email digest@pisd.edu or call 469-753-8030. Photos are a welcome addition to the news; please share photos via Google or email your photos at the highest resolution available to digest@pisd.edu. See photo tips on the Plano ISD website publicity request page.
Copyright 2018 | Plano Independent School District
2700 W. 15th Street | Plano, Texas 75075 | 469.752.8150 | askpisd@pisd.edu