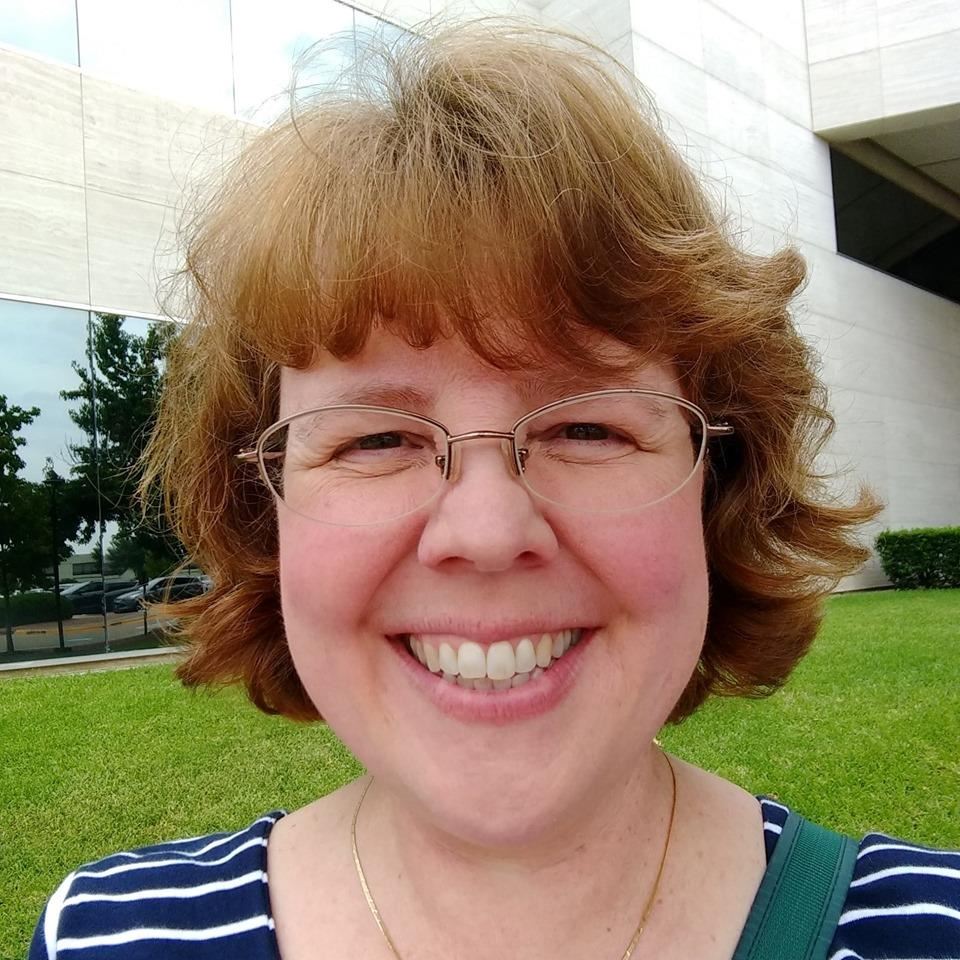 Phone: (469) 752-7200 x37232
Email:
Degrees and Certifications:
B.A. in English, University of California at Davis English 4-12 Certification Journalism 7-12 Certification ESL Supplemental Certification Google for Education Fundamentals Level 1 Certification GoGuardian Teacher Certification
Mrs.

Kristin Eoff

Hello! This is my fifth year at Clark, where I teach English II Honors and Yearbook.

I grew up in Central California and graduated from the University of California, Davis, with a major in English and a minor in German literature. I began writing for my college newspaper as a freshman and then worked as a journalist for various newspapers and online publications for more than 10 years as a reporter, editor, and copy editor before becoming a teacher. I have 16 years of experience teaching students of all ages and abilities, including in Carrollton-Farmers Branch ISD, at the Dallas Can Academy, and at North Central Texas College.

I have three grown children: two working as engineers and one still in college. I enjoy spending my free time reading, gardening, traveling, taking photos, cooking, doing crafts, biking, and singing in a choir. My husband and I live in Carrollton, and our pets include two black Labrador retrievers, four chickens, and a tank of guppies.

As an avid, lifelong reader, I hope to inspire my students to read more books and look at reading and writing as pleasurable and useful pursuits that will help them to go as far as they can dream in life. Reading books can take us to places we can only imagine, and a good education is one's ticket to a great future. In addition, learning to write well can help students tell stories about not only their own lives but about the lives of those around them, showing that every person matters.

For an introductory video of me, please click here: https://drive.google.com/file/d/171KQ3jRCs34aoabTYUazt4peUwdNLyD2/view?usp=sharing

To visit my virtual classroom, please click here: https://docs.google.com/presentation/d/1snck-DeOSoiC2OGNKx6-T9ChXb_XdKcLppODZAyVveA/edit?usp=sharing

For information about the Clark yearbook and joining our class, please click here: https://docs.google.com/presentation/d/1ZDxT8Ew2a19w3JNmOPmEf612NWvTdHAhGivjcC3Cr0o/edit#slide=id.g10f8a765a14_2_0
Mrs. Eoff's Schedule

2023-2024

1st English 2H 9:00-9:50

2nd English 2H 9:55-10:46

3rd Prep period 10:51-11:41

5th Advisory 11:46-12:10

B lunch 12:11-12:40

4th English 2H 12:41-1:40

6th Yearbook 1:45-2:35

7th English 2H 2:40-3:30

8th English 2H 3:35-4:25
My tutorials are as follows:

From 4:30 to 5 p.m. after school on Tuesdays.

From 8:20 to 8:50 a.m. before school on Wednesdays.

Students may message me from Google Classroom or email me at kristin.eoff@pisd.edu.

Parents may email me at kristin.eoff@pisd.edu.