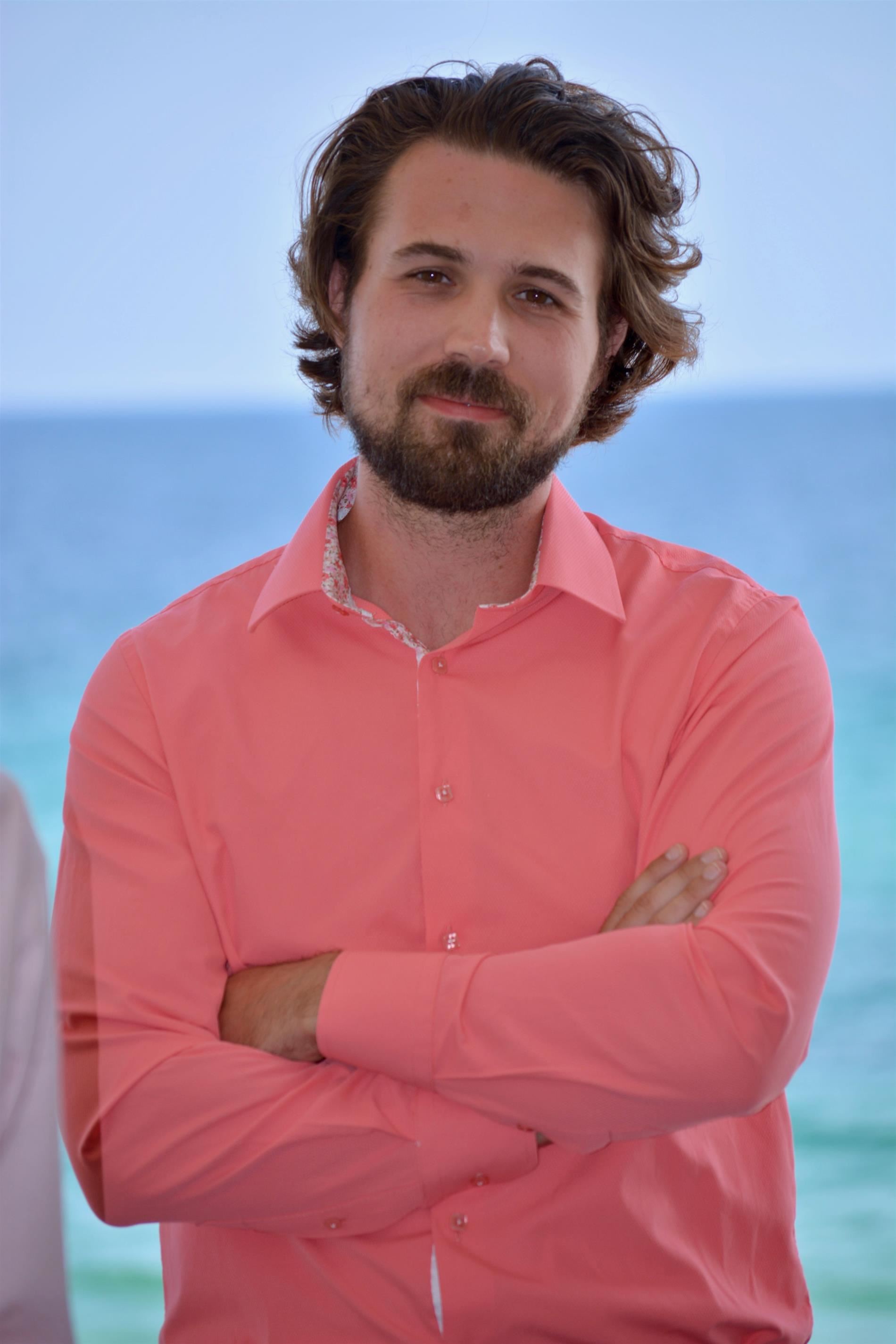 Phone: (469) 752-6400 ext. 26571
Email:
Degrees and Certifications:
B.A. in Philosophy University of North Texas Certifications: - General Core 4-8 - Pedagogy and Professional Responsibilities (PPR) - Special Education EC - 12 - English as a Second Language (ESL) - Science of Teaching Reading (STR)
Mr.

Kris Hawkins

Hey there Panther Parents!

I am beyond excited to have the opportunity to work with your students this year! I hope that along the way we can work as collaborators with the aim of cultivating the best educational experience possible for your student. I wear a few hats at Schimelpfenig: I teach 7th grade Special Education English/Language Arts/Reading (ELAR), Multisensory Reading for 6th grade, and I also case manage a number of our Special Education students.

My ethos as a teacher is simple: I'm here to care, and I care to serve. As a professional educator, I serve my students in the classroom as a teacher and role model, while outside the classroom I serve their parents as a collaborator and guide for the educational process. What I love most as a teacher, and as a person, is growth. I want to see your students succeed, to embody their potential, to go on from my instruction to live meaningful and satisfying lives.

But what does it mean to succeed, to embody one's potential, to live a meaningful and satisfying life? For any growth to occur, there must be a sense of safety, and the freedom to take risks. My classroom environment will always be a safe space for learning, where fresh ideas are welcome and "mistakes" are celebrated as stepping stones to greater success. Success begins in academics, in learning. Finding one's potential, actualizing it and living fully comes ultimately from living a well-examined life alongside others. To this end, social-emotional learning becomes fundamental: it is not just the information we know, but our ability to use it to relate with the people and world around us that determines who we become and how we live. The two work together like wheels on a cart, which only moves along when both wheels are in working order. As a teacher I want to get the cart rolling, so to speak, and help my students learn to drive it wherever their passions lead them.

I can't wait to start on this journey of learning and discovery with your students, and in partnership with you. Here's to an excellent year!
Teacher Schedule
1st (8:25 - 9:13): Applied ELA 7

2nd (9:16 - 10:05): Math 7 (Inclusion Support)

3rd (10:08 - 10:57): Multisensory Reading 6

4th (11:00 - 11:49): FOCUS

5th (11:52 - 12:41): English 7 (Inclusion Support)

C Lunch (12:44 - 1:14)

Panther Pride Time (1:17 - 1:47)

7th (1:50 - 2:39): Applied Reading 7

8th (2:42 - 3:30): Planning