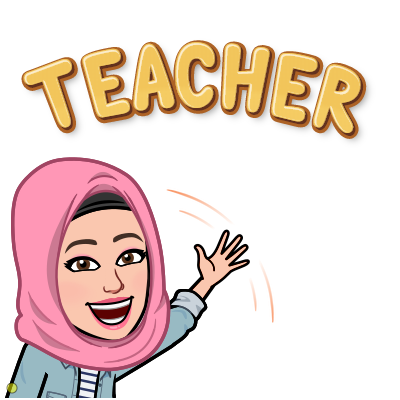 Phone: 469- 752- 4630
Email:
Degrees and Certifications:
Graduated from the University of Texas at Dallas Go Comets!! Bachelor's in Interdisciplinary Studies Certified EC-6 Generalist Certified ESL Certified 4-8 English/ Language Arts Currently working on Master's in Science Education
Ms.

Tania Kamran

Hello Readers! My name is Ms. Kamran and I am your 6th grade English/ Language Arts Teacher this year. Nice to meet you (virtually)! I look forward to teaching you this year. I hope you are ready & excited to EXPAND your English language with me.

A little bit about me: This is my 4th year teaching at Armstrong M.S. I am 103 years old (my real age will be your GRADUATION GIFT from me, if you pass my class!). I was born in Pakistan (that's in Asia), but raised in Plano, Texas so I don't have "an accent", as everyone likes to point out to me!

I am a hybrid- which means that my genes and family tree is made up of at least 5 different ethnicities. Come talk to me about my ancestry if you're interested! I speak English and Urdu fluently, and I can understand, read and write in Arabic.

I love teaching; it has been my passion since I was in 3rd grade. I also love Science and Mathematics (in college I was considering being a Pediatrician or an Engineer as well). Teaching is in my blood- my mom and all my aunts are teachers as well, so here I am. I also love horses, cats, painting, swimming, badminton, tennis and archery. Food is also a passion of mine, so I love to cook and try new recipes too!

I have only the HIGHEST standards for students in my class. I don't expect anything less than the best from them. I am here to encourage them to reach for higher goals than those they set for themselves. I expect my students to have the best manners and respect for me as their teacher and as an adult. I am here to guide and nurture them, so when they go out into the real world, they are prepared.

I am a people- person, so please feel free to get in touch with me anytime you have a question. :)

It's a pleasure to meet you. See you in class!!
English/ Language Arts Tutorials are on

TUESDAYS

.

Mornings: 7:50- 8:20 am

Afternoons:

3:50- 4:30 pm

** Please feel free to come down and ask for help anytime.

*** Appointments can also be made upon

Student Request

.
TEACHER SCHEDULE

Office Hours:

Monday- Friday

9:14- 10:04 AM

Schedule:

1st Period- Planning Period

8:25- 9:10 AM

2nd Period- Conference/ Office Hours

9:14- 10:04 AM

3rd Period- ELAR

10:08- 10:53 AM

LUNCH- A Lunch

10:54- 11:24 AM

4th Period- ELAR

11:27- 12:12 PM

5th Period- ELAR

12:15- 1:00 PM

6th Period- ELAR

1:04- 1:52 PM

7th Period- ELAR

1:56- 2:41 PM

8th Period- ELAR

2:45- 3:30 PM