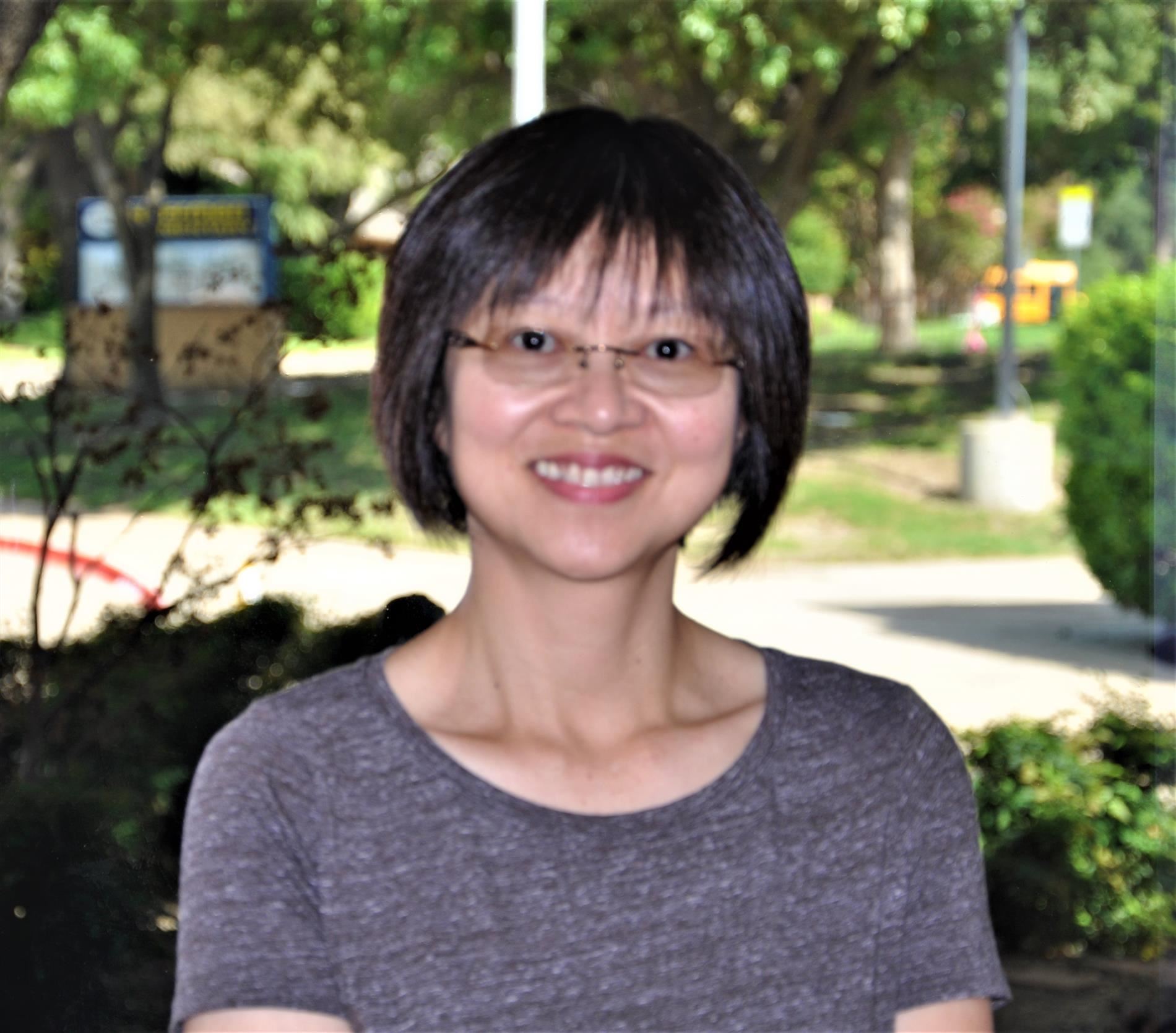 Phone: 469-752-1930
Email:
Degrees and Certifications:
Ms.

Michelle Hu, Pre-K Teacher

College(s): London Trinity College of Music, University of North Texas, and Texas Christian University.

Family: I have a small family. My son, Andrew, graduated from Plano Senior High in May and will be a virtual Freshman at UT this year. Go, Long Horn! We have been a resident of Allen for the past 12 years and have enjoyed every bit of it.

Teaching History: I taught several years in each of these departments and have gained many valuable experiences; music, Fine Arts, choir, kindergarten, ESL, Early Childhood/Pre-K; This is my 3rd year here at Huffman-IB World School!

Interests/Hobbies Outside of School: In my free time, I enjoy playing chamber music with my family and friends, embark in adventurous hiking, baking with my little neices and nephews, and reading with soft background music with a cup of coffee.

Why did you want to start the IB PYP at Huffman? I wanted to explore new adventure in teaching and IB PYP at Huffman matched my desire. It has indeed been a fun and exciting experience.
Pre-K Schedule

7:40-8:00 live with the teacher: Morning circle

8:00-8:20 live with the teacher: IB Unit of inquiry

8:20-8:45 independent e- learning: Small Group 1

8:45-9:05 independent e- learning: Brain Break/ Recess

9:05-9:30 independent e- learning: Writing Lesson

9:30-10:00 independent e- learning: SEL/ Settle Your Glitter

10:00- 11:20 live with the teacher. During this time, your child will be on a rotation either in:

A: live with the teacher in small group*

B: morning snack/break

C***: Library/ World Language/Guidance

* Refer to the times below for your child's "live with the teacher" small group:

Red group 10:00-10:20
Orange group 10:20-10:40
Yellow group 10:40-11:00
Blue group 11:00-11:20

C***

World Language- One new lesson per week

Library- One new lesson per week

Guidance- One new lesson bi-weekly

11:20-11:40 (20 minute duration): independent e- learning-Brain break/ recess

11:40-12:00 (20 minute duration): independent e- learning: Read Aloud/ End of the day reflection/ Wrap up