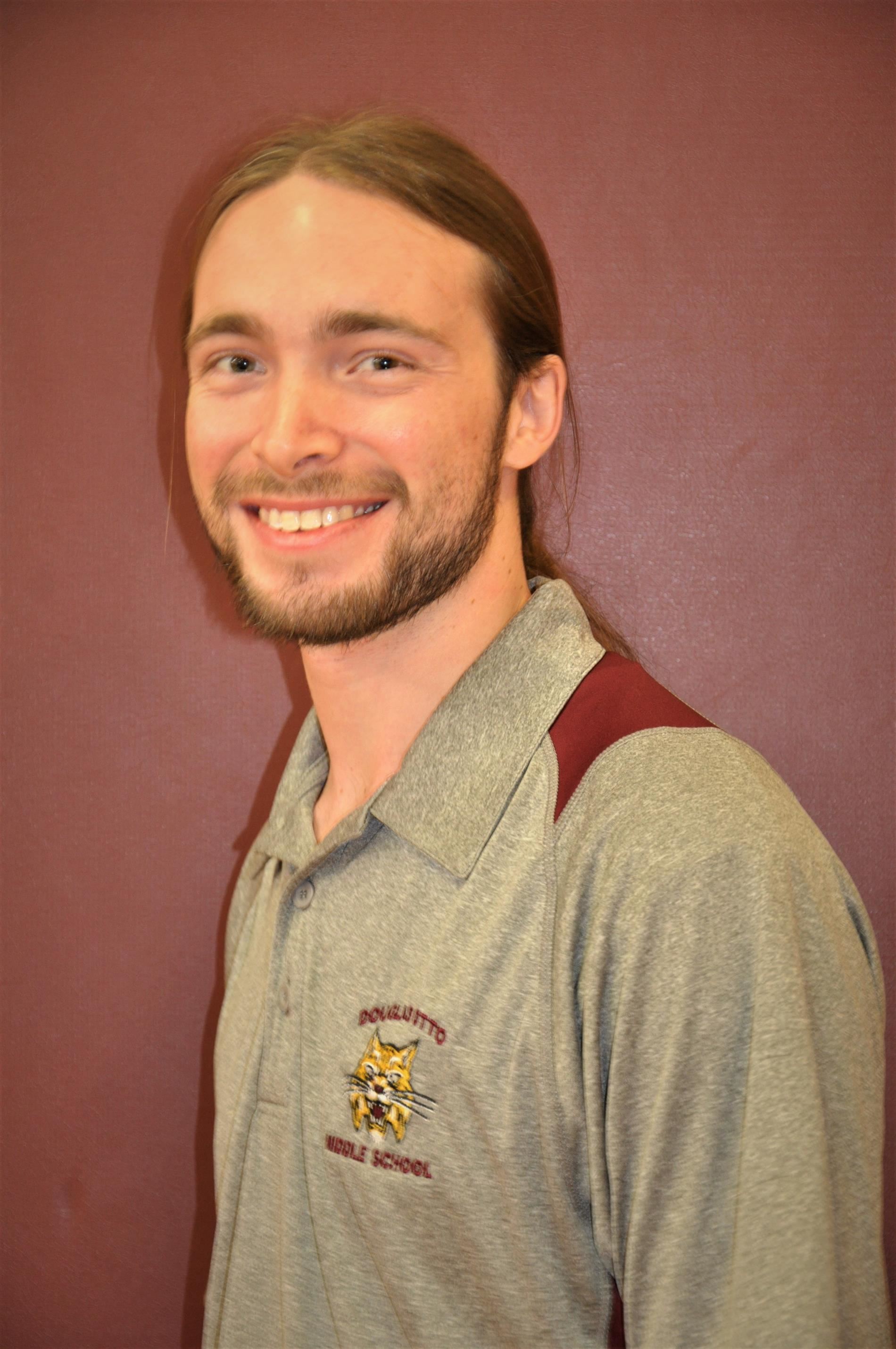 Phone: 469-752-5348
Email:
Degrees and Certifications:
Bachelor of Music Education, Texas A&M University - Commerce Associate of Music, Richland Community College
Garrett Dunaway

Garrett was born and raised in the Dallas area. He has sang in choirs since he was in 5th grade. He continues to seek out opportunities to perform in choirs and contribute to the choral scene of the Dallas community. In his free time he enjoys skateboarding and playing table top games with his friends.

He received his Associate of Music from Richland Community College and his Bachelor of Music Education from Texas A&M University – Commerce. The 2019-2020 school year is his first year as a teacher. Garrett is thankful for the opportunity to teach the students of Otto Middle School about the importance of music and inspiring them to pursue their passions.
1st Period - Connference

2nd Period - 6th Grade Beginning Choir- 9:20-10:06

3rd Period- Tenor Bass Choir- 10:10-10-10:56

4th Period- Bobcat Academy-11:00-11:30

4th Period-Concert Girls Choir 11:30-12:30

5th Period- Treble Girls Choir 1:04-1:50

6th Period- 6th Grade Beginning Choir 1:56-2:40

7th Period- 6th Grade Beginning Choir 2:44-3:30
Monday AM- Team Meeting/ Planning

Tuesday AM- Adrenaline Rehearsals

Wednesday AM- Tutorials

Thursday AM- Hall Duty

Friday AM- Tutorials

Afternoon Tutorials by appointment.