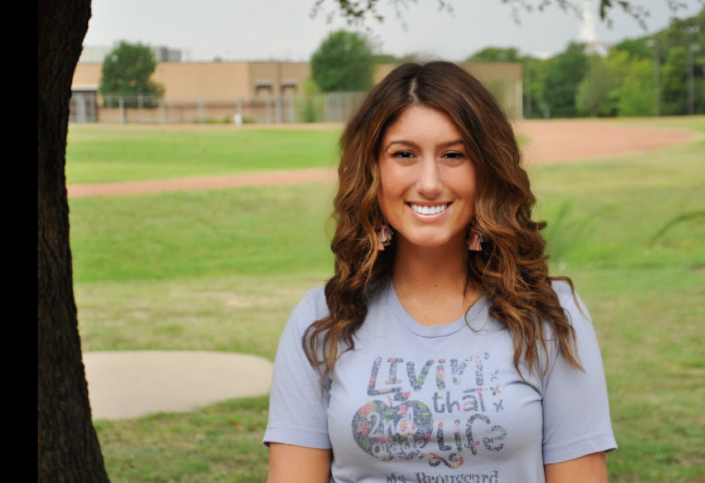 Phone: 469-752-1942
Email:
Degrees and Certifications:
Ms.

Gabby Broussard, Second Grade Teacher

College(s): Stephen F. Austin State University

Family: My family consist of my mom, my dad, and my doodle named Leo!

Teaching History: This will be my third year teaching second grade! During college I did my student teaching for 1st and 5th grade in Lewisville , as well as 4th grade while student teaching abroad in London, England.

Interests/Hobbies Outside of School: Outside of school I love to spend time with my family and friends. I really love to spend time outdoors & traveling! I love fishing, hiking, swimming, camping, and anything to get me out in the sun! I also enjoy country dancing, listening to music, and working out.

Why did you want to start the IB PYP at Huffman? To me the IB PYP at Huffman encompasses everything that education should be for students. The program not only helps students see beyond the classroom but it helps guide them to becoming global learners who can take the knowledge they learn each and everyday at school and relate it to the real world as they prepare to become independent, creative, and strong individuals who I know will each make the world a better place throughout their lifetimes!
2020-2021 2nd Grade Schedule

7:40-8:00 = Morning Work/Morning Meeting

8:00-8:50 = Unit of Inquiry

8:50-9:40 = AMP'd (specials)

9:40-10:00 = Finish Unit of Inquiry

10:00-10:30 = Lunch

10:30-11:00 = Recess

11:00-12:10 = Math

12:10-12:35 = I&E

12:35-12:55 = Reader's Workshop

12:55-1:25/1:35 = Rotations (Library, Mandarin, Writng)

1:45-2:30 = Guided Readings and stations

2:30-2:35 = Pack up for the end of the day!