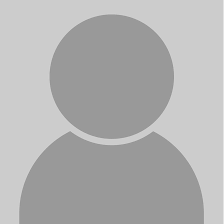 Phone: 4697520900
Email:
Degrees and Certifications:
Bachelor of Science University of North Texas EC-6 Generalist, Bilingual
Veronica Figueroa
Ms. Veronica Figueroa
!Hola a todos!
Mi nombre es Veronica Figueroa y soy una de las maestras en 5to grado en Daffon Elementary y desde que e estado aqui me a encantado cada dia! La razon porque soy maestra es porque creo que la educacion es lo mas importante para todos y una gran parte de lo individuales que somos en el futuro y la vida. Mi meta es que todos mis estudiates logren ser exitosos y crean en si mismos y encuentren la capacidad que ellos llevan dentro de si mismos.
En mi tiempo personal me encanta pasar mi tiempo con mi familia y mi perrito Milo. Me encanta aprender de diferentes culturas incluyendo musica, comida y cuando tengo oportunidad de viajar. Tambien me divierto jugando Tennis.
Hi all!
My name is Veronica Figueroa and I am one of the 5th grade teachers at Daffon Elementary and since I have been here I have loved every day! The reason why I am a teacher is because I believe that education is the most important thing for everyone and a large part of the individuals we become in the future and in life. My goal is for all my students to be successful and to believe in themselves and find their capablities within themselves they may not have known they had.
In my personal time I love spending time with my family my puppy Milo. I love learning about different cultures including music, food and to travel to explore.
7:40 Anuncios

7:45 Círculo en Comunidad

8:00 Especiales (arte, musica, educación física)

8:50 Primera Clase

10:25 Segunda Clase

11:00 Recess

11:30 Lunch

12:00 Segunda Clase Continua...

1:00 Tercera Clase

2:35 Despedida