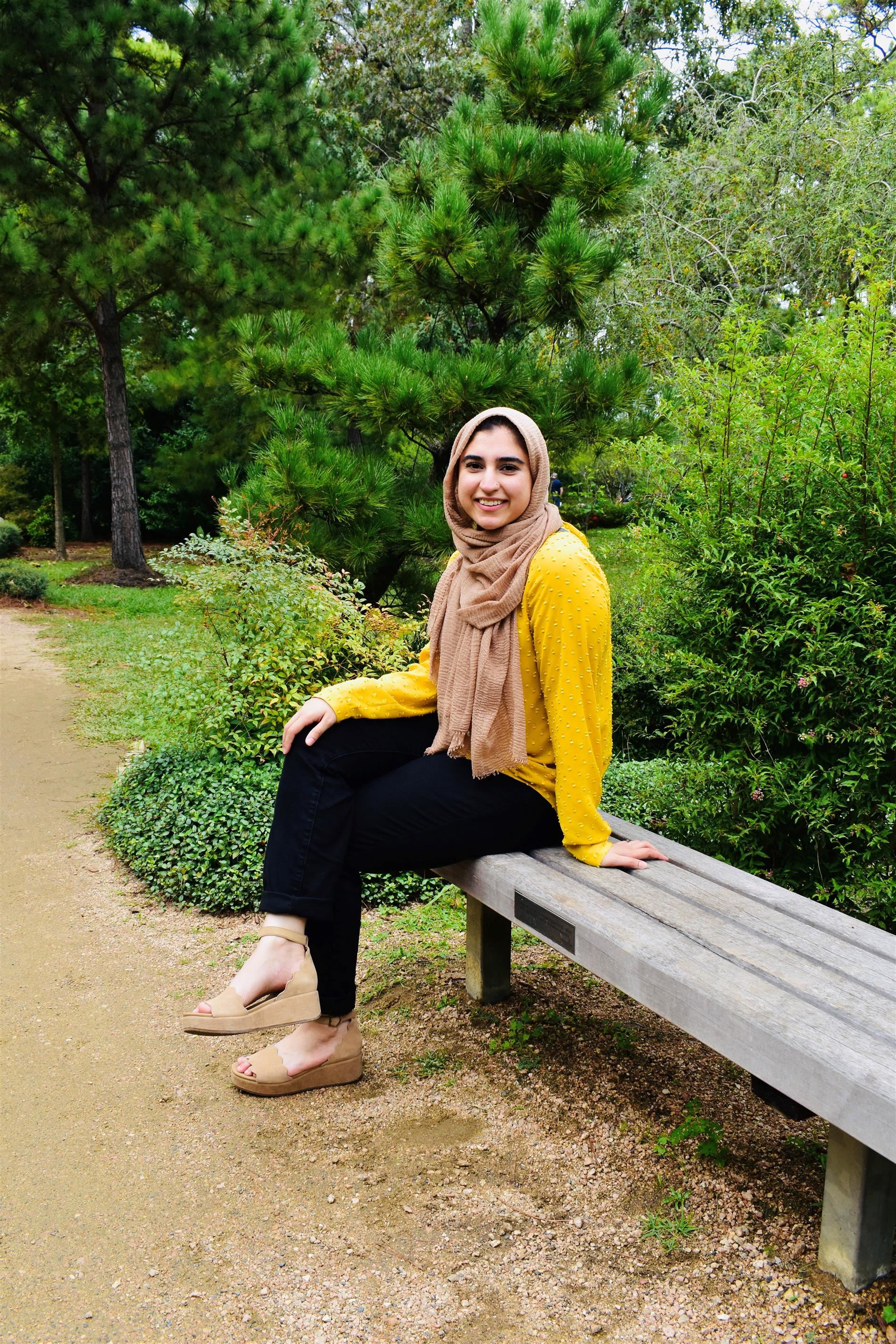 Phone: 469-752-3153
Email:
Degrees and Certifications:
Bachelors of Science in Teaching and Learning Certifications in GT and ESL
Ms.

Sharmeen Zawar

Fourth Grade Teacher

Hi, my name is Sharmeen Zawar and I'm thrilled to be here at Shepard. I'm originally from Pakistan but grew up in Houston. I graduated from the University of Houston and have taught second and first grade for four years. In my free time, I enjoy spending time with my family and friends. I have always enjoyed children and I am super excited to be a part of the community!
Ms. Zawar's Class Schedule

7:00 am - 7:30 am Early Morning Drop-Off. During this time, students will be either in the gym or in the cafeteria for breakfast until the 7:30 am bell rings.

7:30 am - 7:40 am Student Arrival

7:40 am - 7:45 am Announcements

7:45 am - 8:00 am Daily Meeting

8:00 am - 8:45 am Science

8:50 am - 9:40 am Specials

9:45 am - 11:15 am Math

11:15 am - 11:45 am Social Studies

11:45 am - 12:15 pm Recess

12:15 pm - 12:45 pm Lunch

12:45 pm - 1:00 pm Social Studies

1:00 pm - 2:45 pm Reading/ELA

2:45 pm - 2:55 pm Pack Up/Dismissal

Library:

Each class gets 45 minutes at a time on Thursdays.

Please contact your grade level teacher for your student's specific time slot.

PACE:

PACE students receive 1 hour at a time on Mondays, Wednesdays, and Fridays.

Please contact your grade level teacher for your student's specific time slot.

Counselor:

Each class gets 30 minutes at a time on Wednesdays, Thursdays, or Fridays.

Please contact your grade level teacher for your student's specific time slo

Contact Information

You may contact me on my classroom phone or email at any time and I will get back to you at my earliest convenience.

My conference time is 8:55 am - 9:40 am.

Fourth Grade Information

Please see our Fourth Grade Department page for more Fourth Grade information.

Favorites

Favorite Snacks

Favorite School Drinks (Not Sonic)

Starbucks Refresher
Sweet peach tea

Favorite Sonic Drink

1/2 Sweet tea and 1/2 lemonade

Best Gift Card for $5

Best Gift Card for More Than $5

Bonus School Supplies

Hobbies

Reading
Going to the Spa
Coloring

T-Shirt Size

Favorite Color

Favorite Scents

Birthday (Month and Day)

Aversions and Allergies