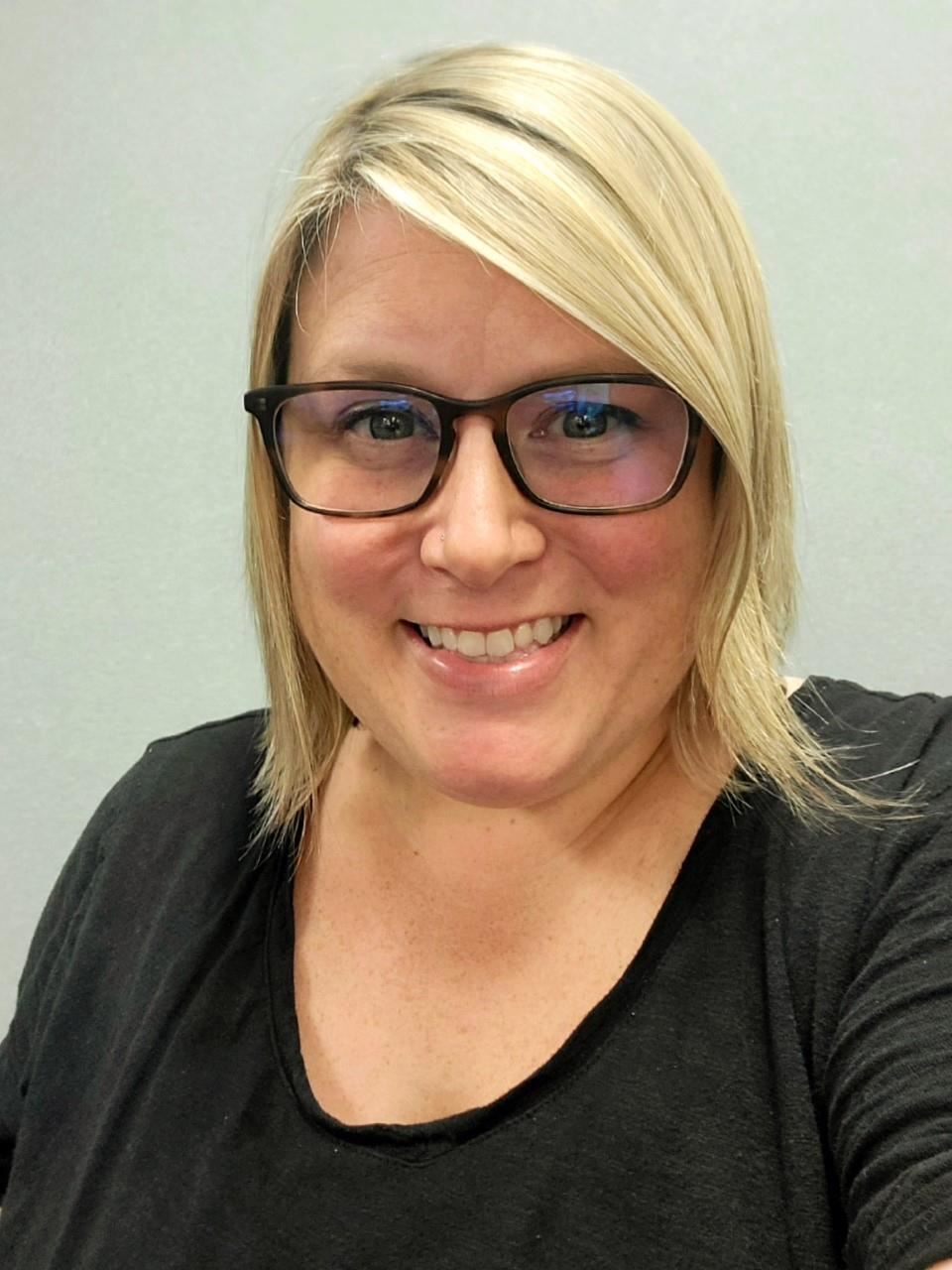 Phone: (469) 752-1545
Email:
Degrees and Certifications:
Bachelor's Degree: Kennesaw State University, Elementary Education Master's Degree: Walden University, Elementary Reading and Literacy Specialist Degree: University of West Alabama, Elementary Education and Curriculum
About Me
Hello! My name is Julie Krupa. This will be my second year at Harrington Elementary! I previously taught in Georgia for thirteen years and in Alabama for one year before moving to Texas in 2021. I have taught 1st, 3rd, and 5th grades, as well as reading intervention. I graduated from Kennesaw State University, and have a Master's degree in Reading and a Specialist's degree in Curriculum. Reading is a passion of mine, and I LOVE helping my students find all of the magic that can be discovered when opening a book!!!

I live in Plano with my husband and our two pups. In my free time, I love reading, going to the movies, and learning a new recipe with my husband. I am excited to continue my journey as a Harrington Husky!!!
My Favorite Things
Birthday: April 6th

Favorite Candy: Peanut Butter M&M's, anything Reese's

Favorite Snack: Cheez-It's

Favorite Drink: Lemonade, any type of tea

Favorite Colors: Purple (personal), bright green and yellow (classroom)

Favorite Stores: Target, Barnes & Noble, Bath & Body Works, Trader Joe's, Amazon

Favorite Restaurants: Chick-Fil-A, Urban Crust, and Piada

Hobbies: Reading, going to the movies, cooking
Third Grade Schedule
7:40 | Arrival

7:40-7:45 | Announcements

7:45-8:00 | Morning Meeting/Community Circle

8:00-8:30 | WIN (What I Need)

8:30-10:00 | Literacy One (Krupa)/Math One (Wu)

10:00-10:40 | Social Studies (Krupa)/Science (Wu)

10:40-11:30 | Specials

11:30-12:00 | Recess

12:00-12:30 | Lunch

12:30-2:00 | Literacy Two (Krupa)/Math Two (Wu)

2:00-2:40 | Social Studies Two (Krupa)/Science Two (Wu)

2:40-2:45 | Pack up

2:45 | Dismissal