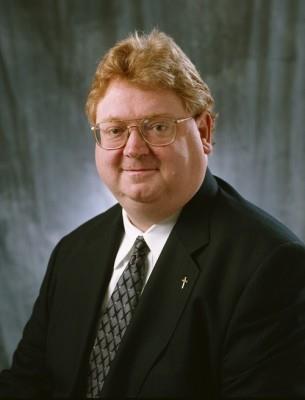 Phone:
Email:
Degrees and Certifications:
BSFS International Relations Majors: History, Economics, Government, German Certifications: Social Studies Composite 6-12 MA History Major: Modern History Certification: Gifted and Talented Education K-12
Mr.

Paul William Philp

My name is Paul Philp and I began teaching in 1989. I attended Georgetown University in Washington DC where I was educated to be a diplomat and intelligence officer. My majors include history, government and politics, economics and German. My teaching certification is from the University of Texas in Dallas while my masters is in Modern History from Texas A&M - Commerce. I am certified to teach all social studies classes grades 6th to 12th as well as gifted education K-12. I have taught 14 years in public schools and 18 years in Catholic schools. I also taught college for nine years. During that time I have been a teacher, an AP teacher, an Academic Decathlon and Speech/Debate Coach, a coordinator of social studies, foreign languages and gifted education, a coordinator of curriculum and director of admissions. I speak German and Spanish but am conversant in Italian and Portuguese. I am both a College Board consultant for AP World History and an AP Reader of World History since 2002 when I helped launch the new course nationally. In my spare time, I write professionally (both world history and science fiction) and attempt to play servant to two large Maine Coon cats.
1st Period Class Calendar
Who am 1? Class Expectations
Welcome to Latino Mexican American Studies. This short presentation discusses the class, expectations contacts, and my biography.
Latino and Mexican-American Studies Course
As students explore historical, political, social, and economic topics that affect Latinos and Mexican Americans, they gain a greater understanding of issue-related instruction. For every unit, each student researches an area of interest. Students leverage web-based resources, books, periodicals, journals, and other media to collect, organize, and analyze data. Students summarize findings and express opinions on selected topics. They present research results to peers via written reports, displays, and digital media. Although these types of research activities are required, students have the option of choosing specific areas of interest within the scope of Mexican American studies. In addition, instructors may incorporate optional community-based experiences into the course, such as visits to cultural centers, community service, and inquiries into local sites of historical significance.
Course Essential Knowledge and Skills
The State Board of Education created the new Mexican-American Studies course for Texas. These are the Essential Knowledge and Skills. Plano ISD will expand the course to include Latinos from countries other than Mexico including Cuba, Puerto Rico, El Salvador, Honduras, Panama, Venezuela, and others.
Hello! Bienvenido! I am attached to the Office of Curriculum where I am developing the curriculum for the new course in Mexican-American and Latino Studies. I teach on the three senior high campuses and travel between campuses.

Zero Hour: Plano West and Zoom Meetings

1st Period: Plano West (Room A 2170)

2nd Period: Travel

3rd Period: Plano Senior (Room A 109)

4th Period: Curriculum (Plano Senior Library)

5th Period: Travel

6th Period: Plano East (Room 4-155)

7th Period: Planning Period and Zoom Meeting

After School: Plano East and Zoom Meetings (Room 4-155)
I am not assigned to a campus but move between campuses. As such tutorials are difficult. Students need to email if they would like to meet and conference. Often I will conference through Zoom and will send them a time and link. However I will try to maintain the following tutorial times:

Zero Hour: Plano West or Zoom

4th Period: Plano Senior Library or Zoom

7th Period: Plano East or Zoom

After School: Plano East or Zoom

Email: paul.philp@pisd.edu