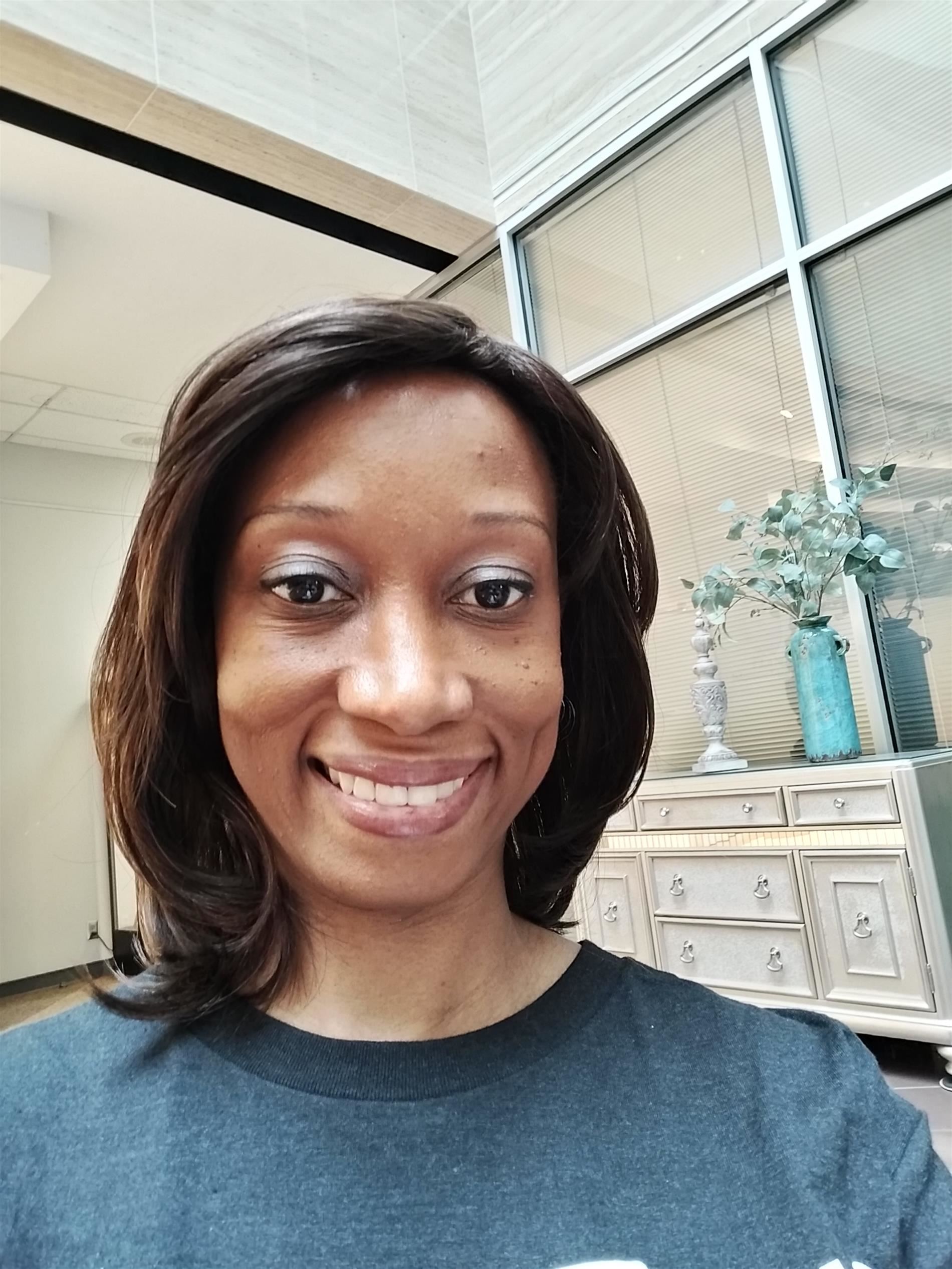 Phone: 469-752-3160
Email:
Degrees and Certifications:
Bachelors: Social Work Masters: Education General: EC-4 Special Ed- EC-12 ESL- EC-12
Ms.

Yvette Scroggins

Special Education Teacher

Hi, My name is Yvette and I have been living in the Plano community for over 15 years. I graduated from North Mesquite and obtained my Bachelor in Social Work and Masters in Education.I began my career in Social Work, working for Child Protective Services and advocating for children for many years. I later acquired my teaching certification and I have taught in the special and general education classroom setting for approximately four years. I have two wonderful kids, 19 and 22 who grew up in Plano both graduating from Plano Senior High,

currently UNT students.My hope to inspire kids to their fullest potential,serve the community and remain a lifelong learner in my field. I look forward to a great year!
Special Education Information

Please see our Special Education Department page for more Special Education information.

Contact Information

You may contact me on my office phone or email at any time and I will get back to you at my earliest convenience.

Special Announcements for Ms. Scroggins' Class

General Announcements

For breakfast, kids who come in at 7:35 or later are sent to class with their trays to finish in the classroom. Anyone who comes in before that eats in the cafeteria and leaves at 7:40 to go to class. Those kids are not allowed to leave with breakfast items. Breakfast opens at 7:00. If your student plans on eating breakfast at school, please allow them enough time to get their breakfast and eat it in order to be in class on time at 7:40 ready to learn.

October 2022

October 1 - 6: Fall Book Fair Click for More

October 3: Kinder Hearing & Vision Screening

October 4: Kinder & 2nd Grade Holifield Science Learning Center Click for More

October 4: Shepard Spirit Night @ McAlister's Deli Click for More

October 5 - 6: Kinder Hearing & Vision Screening

October 6: Art Night Click for More

October 10 - 11: Student/Teacher Holiday

October 11: Student Holiday/ Patent-Teacher Conferences

October 14: Pride Rally Click for Schedule

October 14: Red Ribbon Assembly Click for More

October 21: 3rd Grade Field Trip - Heard Museum Click for More

October 24 - 28: Red Ribbon Week Click for More

October 27: 4th Grade Field Trip - Holifield Science Learning Center Click for More

November 2022

November 4: Shepard Fall Party and Color Run Click for More

November 10: 3rd Grade Musical Click for More

November 21 - 25: Thanksgiving Break

November 30 - December 2: 5th Grade Camp Click for More

December 2022

November 30 - December 2: 5th Grade Camp Click for More

December 1 - December 2: 1st & 3rd Grade Hearing & Vision Screening

December 8: Shepard Bedtime Story Night Click for More

December 12: Shepard 4th & 5th Grade Winter Choir Concert Click for More

December 15: Winter Parties Click for More

December 16: Pride Rally Click for Schedule

December 16: Shepard Holiday Sing Along Click for More

December 17 - January 3: Winter Break - We will see everyone back on January 4th!

Favorites

Favorite Snacks

Fruit Snacks
Dark Chocolate

Favorite School Drinks

Best Gift Card for $5

Best Gift Card for More Than $5

Bonus School Supplies

Expo Markers
Fun Post-its

Hobbies

T-Shirt Size

Favorite Color

Favorite Scents

Birthday (Month and Day)