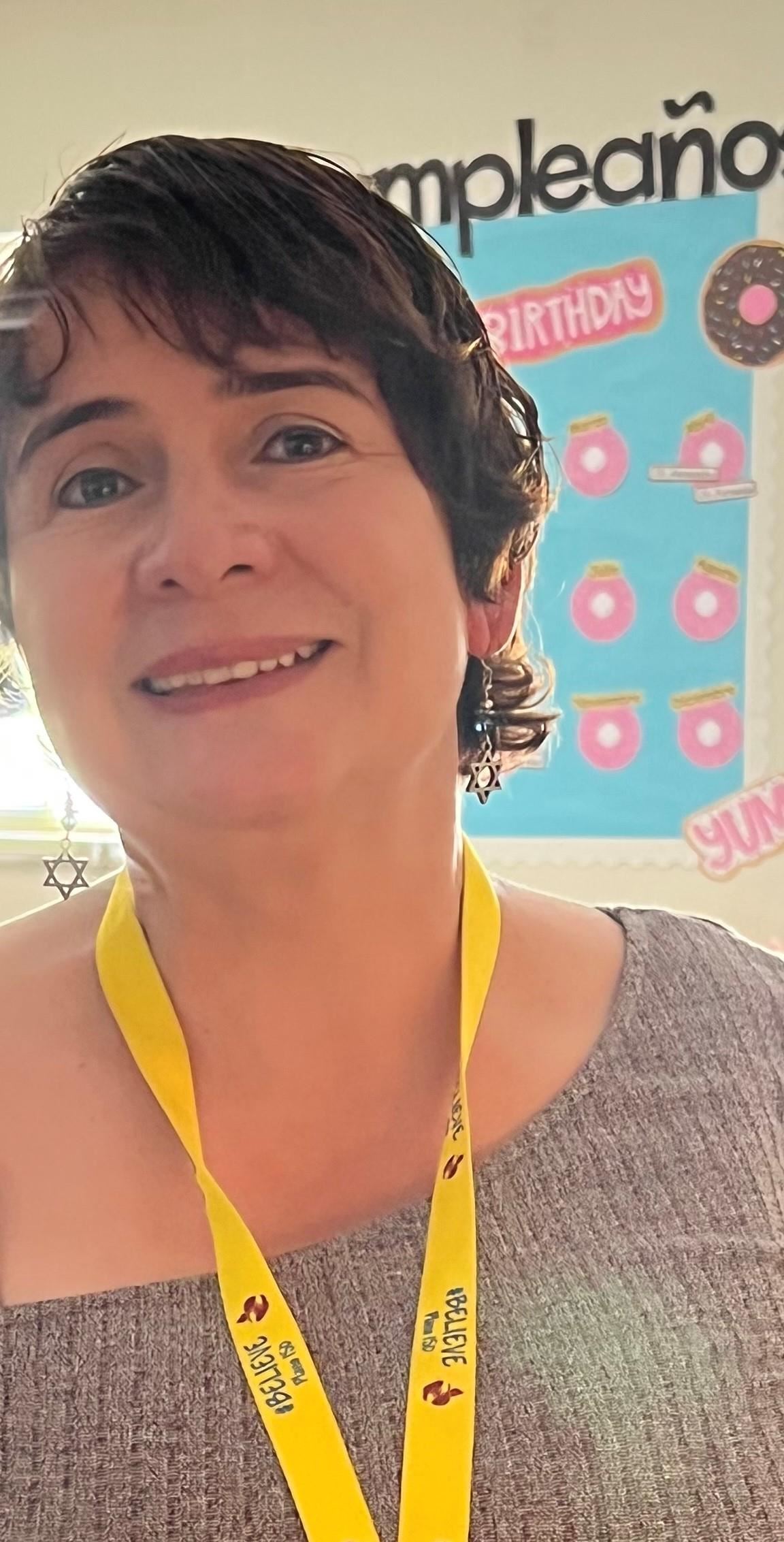 Phone:
Email:
Degrees and Certifications:
Ms.

Nancy Fernandez Acero

Hi Pandas family,
My name is Nancy Fernandez Acero, I'm originally from Bogota, Colombia where I was born and raised.
I've studied in London, England Preschool Education, worked in a variety of children's settings (North/South of London). I've a bachelor's degree in Theology and Counseling . I'm single with no kids, with a passion to serve families. I'm dedicated to raising funds for community projects against human trafficking recently.
I've taught PK in a Jewish School for over 5 years and 1 year at Primrose School at Prestonwood.
This is my first year at Isaacs, at Plano ISD, teaching in Spanish and with Special Education.
I'm so excited about beginning my journey here at Isaacs and grateful for the opportunity. Thanks for your trust and opportunity to be part of your child's learning journey.

Hola Familia Pandas,
Mi nombre es Nancy Fernandez Acero, soy originalmente de Bogota, Colombia donde naci y me criaron.
Estudie en Londres, Inglaterra, Ensenanza para Prescolar y trabaje en diferentes escuelas en el Norte y Sur de Londres. Estudie otra carrera en Teologia y Consejeria. Soy soltera sin hijos con una pasion de ayudar a las familias. Estoy dedicada en programas para obtener fondos para planes comunitarios en contra de trafico de ninos y mujeres.
Ensene una clase de PK en una escuela de Judios por 5 anos y 1 ano en una escuela que se llama Primrose en Prestonwood.
Este es mi primer ano ensenando en Isaacs, en Plano ISD Ensenanza Especial. Estoy muy contenta en este nuevo camino de mi vida, empezar en Isaacs y agradecida por esta oportunidad. Gracias por la confianza y oportunidad de ser parte del aprendizaje de su hijo.