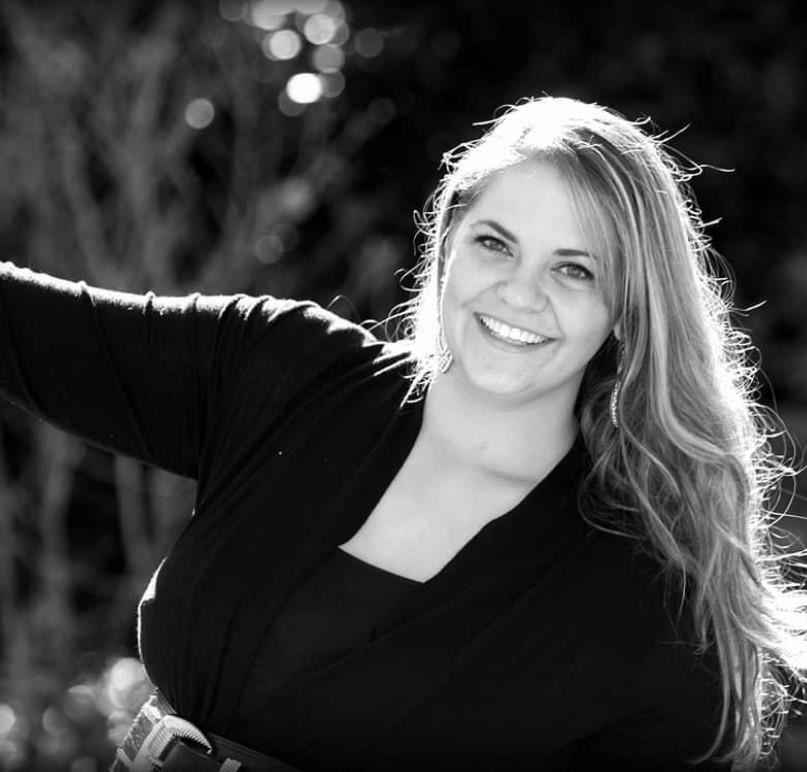 Phone: 469-752-3158
Email:
Degrees and Certifications:
Brigham Young University- Bachelor of Science in Family Studies Emergency Medical Technician -Registry No E3570641 Teaching Certificate in progress through iTeach (Science of Teaching Reading, EC-12 ESL Supplemental, and Core Subjects EC-6)
Mrs.

Michelle Hinckley

Fifth Grade Teacher

I am so excited to be here at Shepard! This will be my first year teaching, but I have been involved with Shepard through PTA, being a parent, and substituting.

I received my Bachelors of Science from Brigham Young University and recently received my teaching certificate.

I have worked in Finance and Healthcare, and am a Certified EMT.

My daughter Arya is in 3rd grade here at Shepard, and I love to come with her to school each day.

I enjoy reading, art, and spending time with my family- including my 3 cats and 1 dog!
Mrs. Hinckley's Class Schedule

7:00 am - 7:30 am Early Morning Drop-Off. During this time, students will be either in the gym or in the cafeteria for breakfast until the 7:30 am bell rings.

7:30 am - 7:40 am Greet Students

7:40 am - 7:45 am Announcements

7:45 am - 7:55 am Daily Meeting

7:55 am - 8:45 am Specials

9:00 am - 10:30 am Math

10:30 am - 11:30 am Science

11:30 am - 12:00 pm Recess

12:00 pm - 12:30 pm Lunch

12:30 pm - 1:15 pm Social Studies

1:15 pm - 2:45 pm Reading/ELA

2:45 pm - 2:55 pm Pack Up/Dismissal

Library:

Each class gets 45 minutes at a time on Mondays.

Please contact your grade level teacher for your student's specific time slot.

PACE:

PACE students receive 1 hour at a time on Mondays, Wednesdays, and Fridays.

Please contact your grade level teacher for your student's specific time slot.

Counselor:

Each class gets 30 minutes at a time on Wednesdays, Thursdays, or Fridays.

Please contact your grade level teacher for your student's specific time slot.

Contact Information

You may contact me on my classroom phone or email at any time and I will get back to you at my earliest convenience.

My conference time is 8:00 am - 8:50 am

Fifth Grade Information & Upcoming Dates

Please see our Fifth Grade Department page for more Fifth Grade information.

Favorites

Favorite Snacks

Almost Anything!!
Chocolate
Fruit (no honeydew)
Veggie Trays
Crackers and cheese
Sny baked chips

Favorite School Drinks (Not Sonic)

Any Latte with Almond milk (iced in summer :) )

Favorite Sonic Drink

Diet Coke with Lemons (not lemon flavoring)

Best Gift Card for $5

Starbucks
Chick-Fil-A
Panera

Best Gift Card for More Than $5

Bonus School Supplies

Hand Sanitizer
Treasure Box Prizes
Extra Snacks for Students
Age-appropriate popular books

Hobbies

I Love to paint and draw.
Reading or listening to audio books
Baking
Being outdoor
Spending time with my family
Seeing movies with my family
Attempting to keep plants alive!

T-Shirt Size

Favorite Color

Favorite Scents

Birthday (Month and Day)

Aversions & Allergies

Other Helpful Hints

Things that make me smile- Harry Potter, cute earrings, plants, a new book, getting a pedicure, a good pen, Christmas, baking, cute cat videos, and my family