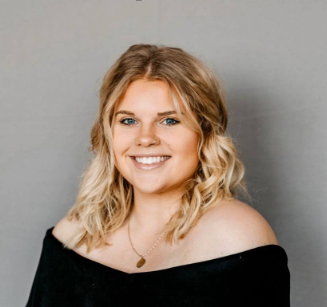 Phone: 469-752-7600
Email:
Degrees and Certifications:
*Elementary Education (K-6) *English as a Second Language (K-12)
Mrs.

Aliyah Gunner (Westlund)

*I was born and raised in Lincoln, Nebraska. I attended Doane University (a small NAIA college), where I was a cheerleader, part of Phi Sigma Tau Sorority, and majored in Elementary Education and ESL. While in college, I lived in Cusco, Peru for 3 months where I taught English to students and adults! This is my 5th year teaching ESL but, my 1st year at Shepton High School and in Texas! I am so excited to be a Wolf!

*Nací y crecí en Lincoln, Nebraska. Asistí a la Universidad Doane (una pequeña universidad NAIA), donde fui animadora, parte de la hermandad de mujeres Phi Sigma Tau y me especialicé en Educación Primaria y ESL. Mientras estaba en la universidad, viví en Cusco, Perú durante 3 meses donde enseñé inglés a estudiantes y adultos. ¡Este es mi quinto año enseñando ESL pero mi primer año en Shepton High School y en Texas! ¡Estoy tan emocionado de ser un lobo!
1st Period (9:00-9:50)= Conference

2nd Period (9:55-10:47)= ESOL 2

3rd Period (10:52-11:42)= ESOL 2

4th Period (11:47-12:10)= Advisory

B Lunch (12:12-12:40)= Lunch

5th Period (12:46-1:40)= ESOL 2

6th Period (1:45-2:35)= ESOL 2

7th Period (2:40-3:30)= Support

8th Period (3:35-4:25)= Cheer