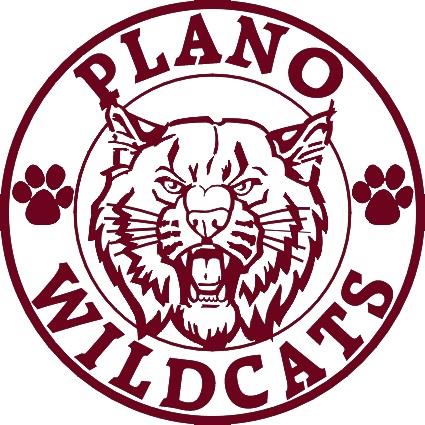 Phone:
Email:
Degrees and Certifications:
Ms.

Mary J. Lewis

Mrs. Lewis has been teaching at Plano Senior High School since 1972.

Email: maryjo.lewis@pisd.edu

Phone: 469.752.9300 Ext. 39349
Certification: Graduate Certificate in Finance, Southern Methodist University, 2016-17

Awards and Honors: PTSA Life Member; TSTA Life Member, Service Pin for 50 years;

Voice-mail extension: 39349

e-mail: maryjo.lewis@pisd.edu

Schedule:

1st period: conference

2 - 6 periods: Economics (A109)

7th Tutorials M, T, W, F & after school (A109)

Make-ups: Thursdays: 7th period and after school (A204a)
Calendar

Posted on Google Class Work each week is WEEK At A Glance. Students are given a calendar at the beginning of each unit. It will include learning objectives, activities, homework assignments and test/quiz dates for the unit. It is the student's responsibility to be familiar with the dates for assignments and tests/quizzes. If a student is absent the day before a test/quiz, and no new material is covered in class, the student will be expected to take the test/quiz on the scheduled date.

Homework

Students will be expected to complete daily assignments in class. The work that the student does not complete in class is expected to be completed as homework. Some daily assignments will be collected for a grade.

Make-Up Work

Make-up times are scheduled on Thursdays. Tests and quizzes will be made up on the Thursday following an absence. Students are required to make up all work missed due to excused absences. Students with an unexcused absence will receive a zero. It is the student's responsibility to keep up with what needs to be made up.

Grading Procedures

The course grade will be based on the average of two grading periods and the final exam. A student's grade will be based on tests and unit assessments (60%), and on daily work/homework and quizzes (40%). Quizzes will be weighted 2x in the daily work category.

Parent Conference

Teachers can be contacted to discuss individual student's work by phoning 469.752.9300 or by email.

Progress Reports

Progress reports will be sent home at the three-week period of each grading period.

Supplies

In addition to chromebook/personal computer, each student will need to have the following supplies:

Paper
Non-programmable calculator
Pens and pencils
Box of tissues
Teacher Schedule
Period 1: Conference

Period 2: Economics

Period 3: Economics

Period 4: Tutorials

Period 5: Economics

Period 6: Economics

Period 7: Economics
Tutorial Schedule
Tutorials with Ms. Lewis are in Room B147a, during 4th period every day (this includes both lunches).