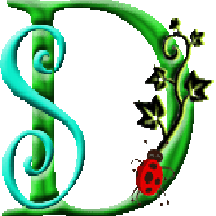 Phone: 469-752-7740
Email:
Degrees and Certifications:
Industry Certifications: Microsoft Office Specialist Word Microsoft Office Specialist Excel Microsoft Office Specialist PPT Certifications: Business Technology Speech Journalism Special Education
Ms.

Debra L Sepp

I began teaching in 2005. I have a BBA in Accounting and Masters in Education.

Best way to contact me is by email - address is to your left.

BPA Advisor: BPA (Business Professionals of America) - Must take a Business/Technology Class, Computer Science, or Dollars & Sense class to join.

I have a wonderful Yellow cat, Felicity. She looks just like Goose in Captain Marvel.

My son Remington went to UTI (Universal Technical Institute) in Houston after graduation to pursue his love of working on cars. Remington worked for Mercedes of Plano for several years and has his own business in the Plano area ~ http://www.modernmercedesrepair.com/

Remington is married to a lovely young lady, Jessica. They are expecting twins in February.

My daughter Jaclyn is a graduate of UT and was a professor at UT for two years. Jaclyn continued her education and is now a Licensed Play Therapist and has her own business in Austin ~ https://www.ensembletherapy.com/

Both of my children graduated from Plano Schools and as you can tell I am a proud mother.
Tutorial Schedule
Mon - Fri Mornings 8:20 AM

None on FR Morning - I have morning duty that day

Some other mornings we have Faculty Meetings so please check with me the day before to be sure

Mon - Fri Afternoons 4:30 PM

As long as needed; however, please make an appointment with me a day in advance to be sure I will be here
Class Schedule
Fall Semester (2022)

1st - PBMF (Prin. of Bus. Mkt. & Fin.)
2nd - PBMF (Prin. of Bus. Mkt. & Fin.)
3rd - Digital Media
4th - Digital Media
5th - Conference
6th - BIM (Business Information Management)
7th - BIM (Business Information Management)

Spring Semester (2023)

1st - PBMF (Prin. of Bus. Mkt. & Fin.)
2nd - PBMF (Prin. of Bus. Mkt. & Fin.)
3rd - Digital Media
4th - Digital Media
5th - Conference
6th - BIM (Business Information Management)
7th - BIM (Business Information Management)
Google Classroom Codes

Please ask your student about Google Classroom for their class. Once they sign into the classroom I will invite parents to also join. I put calendars and other important information for students to refer back to during the school year. If you have any questions, please contact me by email.

Thank you,

Ms. Sepp

Google Classroom Codes: (Remember only students join)

Semester 1 - Fall 2022

1-PBMF 3urwqtz

2-PBMF vlculqb

3-DM zasigzq

4-DM rslvyjv

6-BIM a2pqid5

7-BIM 36kkeey

Semester 2 - Spring 2023

1-PBMF 73skkhd

2-PBMF r5zlx45

3-DM zasigzq

4-DM rslvyjv

6-BIM a2pqid5

7-BIM 36kkeey

PBMF - Principles of Business Marketing & Finance

PBMF
(Principles of Business Marketing & Finance) One Semester course receives 1.0 credit

This course will provide the opportunity for students to gain knowledge and skills in economies and private enterprise systems, the impact of global business, marketing of goods and services, advertising, and product pricing. Students will analyze the sales process & financial management principles. Students will develop communication skills by working together on team projects, participating in class discussions and creating presentation using appropriate media. Students will also participate in the Stock Market Game.

Digital Media

Students will analyze the current and emerging technologies, while designing and creating multimedia projects. Students will develop proficiency in the use of text, graphics, animation, audio, and video. Students will utilize these skills to produce a variety of projects and presentations using Web Tools and Adobe Creative Cloud applications. The knowledge and skills acquired and practiced will encable students to successfully perform and interact in a technology-driven society.

Credit: 1

Grade: 9 - 12

This is a Full Year Class

BIM - Business Information Management

BIM

(Business Information Management)

This is a full-year class that gives students a working knowledge of technology and prepares them to be proficient in business applications using Microsoft Office. Students will develop work processing, spreadsheet, presentation and database skills. BIM provides student the skills to master the world's most powerful business software that prepares them to earn the globally recognized MOS (Microsoft Office Specialist Certifications).

Credit: 1

Grade: 9 - 12

Certifications: Microsoft Office Specialist

Thi is a Full Year Class

Programs of Study Chart