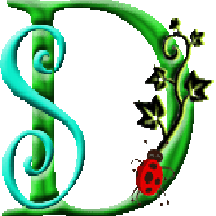 Phone: 469-752-7740
Email:
Degrees and Certifications:
Ms.

Debra L Sepp

I began teaching in 2005. I have a BBA in Accounting and Masters in Education.

Certifications: Business, Technology, Speech, Journalism, Special Ed.

BPA Advisor: BPA (Business Professionals of America) - Must be taking a Business/Technology Class to join.

I have two grown children and one cat at the moment.
Tutorial Schedule
Mon - Fri
8:20 AM unless otherwise noted on board

Wed. - "A" Block
12:32 - 1:00 PM

Mon - Fri
4:20 PM - ?
Need to let me know if you plan to come. I can usually stay as long as you need.
Class Schedule
Fall Semester

1st - Computer Science
2nd - Touch System Data Entry
3rd - Conference
4th - Digital Media
5th - Business Information Management
6th - CBOI
7th - Principles of Business Marketing & Finance

Spring Semester

1st - Computer Science
2nd - Principles of Business Marketing & Finance
3rd - Conference
4th - Digital Media
5th - Business Information Management
6th - CBOI
7th - Touch System Data Entry
Computer Science 1

Computer Science I is an introduction to the automated processing of information, including computer programming. This course gives students the conceptural background necessary to understand and construct programs, Through data analysis, students will identify task requirements, plan search strategies, and use computer science concepts to access, analyze, and evaluate information needed to solve problems. Student will also learn digital citizenship by researching current laws and requlations and by practicing integrity and respect. The learning in this course equips students to read and write small programs in the language of Java in reqpsonse to a given problem or sceario. No previous docing / programming experience is required.

Prerequisite: Algebra I

Principles of Business Marketing & Finance

PBMF
(Principles of Business Marketing & Finance) One Semester course receives 1.0 credit

This course will provide the opportunity for students to gain knowledge and skills in economies and private enterprise systems, the impact of global business, marketing of goods and services, advertising, and product pricing. Students will analyze the sales process & financial management principles. Students will develop communication skills by working together on team projects, participating in class discussions and creating presentation using appropriate media. Students will also participate in the Stock Market Game.

Digital Media

Students will analyze the current and emerging technologies, while designing and creating multimedia projects. Students will develop proficiency in the use of text, graphics, animation, audio, and video. Students will utilize these skills to produce a variety of projects and presentations using Web Tools and Adobe Creative Cloud applications. The knowledge and skills acquired and practiced will encable students to successfully perform and interact in a technology-driven society.

Prerequisite: Proficiency in keyboarding and computer file management

Touch System Data Entry

TSDE

(Touch System Data Entry - Keyboarding)

This one-semester course is designed for all students to acquire touch keyboarding skills and develop both speed and accuracy. Students will enhance reading, writing, computing, communication, and reasoning skills and apply them to the business environment. Student will be able to format tables, letters, and MLA reports and develop critical file management techniques. It is highly recommeded that a student enroll in TSDE to devlop the skills neeeded for BIM, Web Mastering, and Digital Media.

Business Information Management

BIM

(Business Information Management)

This is a full-year class that gives students a working knowledge of technology and prepares them to be proficient in business applications using Microsoft Office. Students will develop work processing, spreadsheet, presentation and database skills. BIM provides student the skills to master the world's most powerful business software that prepares them to earn the globally recognized MOS (Microsoft Office Specialist Certifications).

Prerequisite: Touch System Data Entry recommended