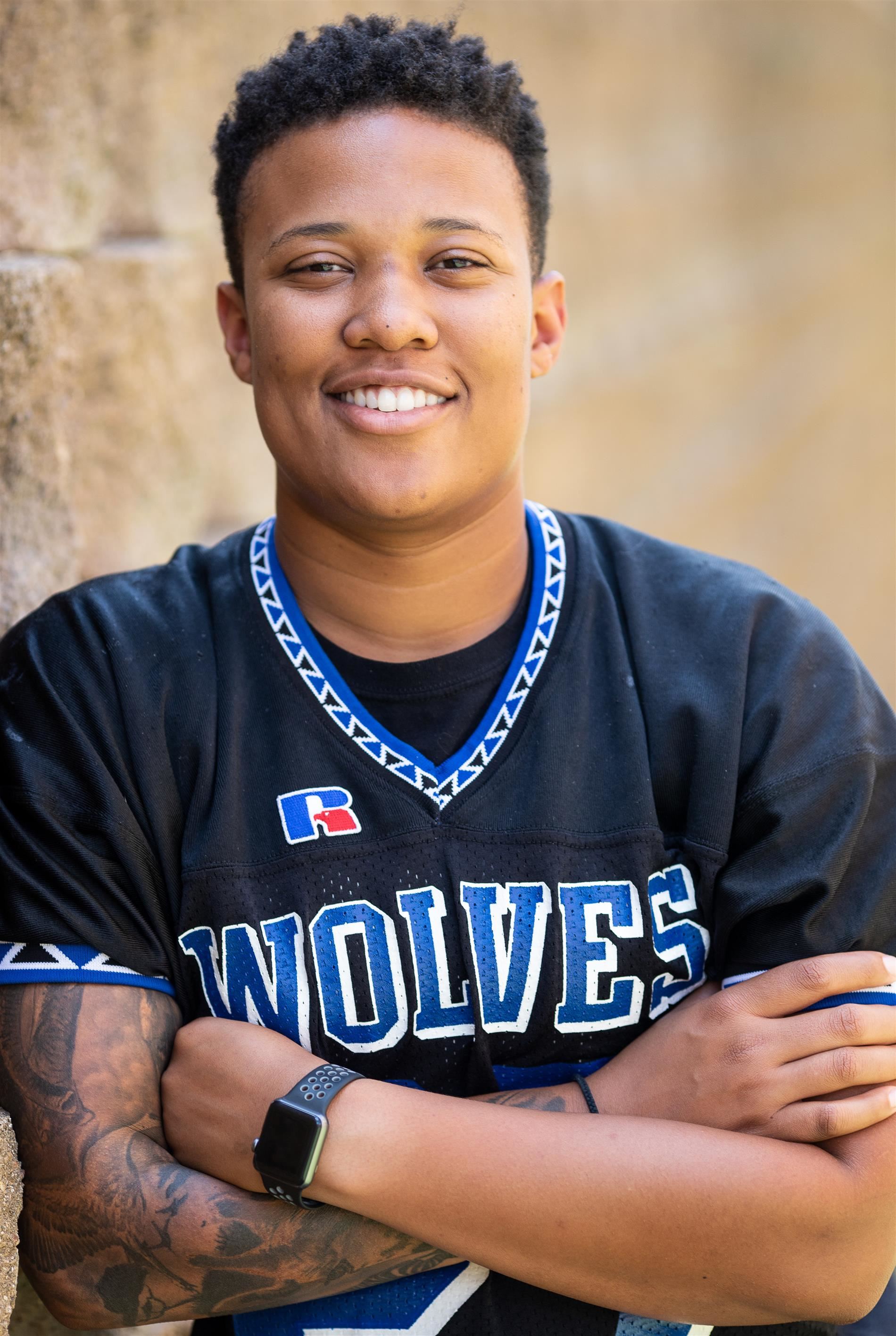 Phone:
Email:
Degrees and Certifications:
Degree(s) Masters of Arts in Educational Psychology with Teaching Application (Fall 2020) Bachelor of Arts in Mass Communication (Spring 2012) Certification(s) Grades 6-12 Business and Finance Grades 4-8 English, Language Arts, and Reading Grades 7-12 English, Language Arts, and Reading English as a Second Language Supplemental Grades 7-12 Speech Grades EC-12 Physical Education
Ms.

Patterson

So you want to know all about me, huh? Well, my name is Jazman Patterson, but if you're here you should probably call me Coach Patterson. This is my seventh year teaching and my fifth year teaching at Shepton High School. My English classroom is located in B211, and I have the pleasure of teaching English II and English II Honors. I also coach Sophomore girls basketball in the morning. Oh, and I dabble with track and field in the spring.

Outside of school, I'm a very laid back, fun-loving person. I have a wonderful puppy named Sunny whom I actually met at Shepton <3 She has two siblings, Tom and Khloe, but between you and me, Sunny is my favorite. Whenever the world is not in a pandemic, I enjoy watching movies, playing basketball, trying out fitness classes, and, of course, teaching! During the quarantine of 2020, I have begun designing apparel and creating helpful grammar videos. Some common phrases you may hear from me would be "How 'bout them Cowboys?!" and "Let's get a milkshake!" Ultimately, I'm just trying to sprinkle a little happiness in the world while also inspiring students to become better, smarter people.
My Class Schedule

1st Period Athletics

2nd Period Conference

3rd Period English II Honors

4th Period English II

5th Period English II

6th Period English II Honors

7th Period English II
Online Learning Office Hours

Monday

3:00 to 4:00 pm

Tutorials

Wednesday & Thursday

4:30 pm to 5:00 pm