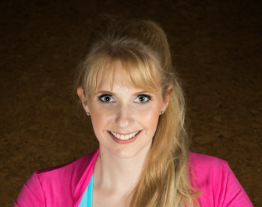 Phone:
Email:
Degrees and Certifications:
Mrs.

Jillian Reilly

Frau Reilly is a split campus teacher. She teaches at Shepton 1st- 3rd period, and at Jasper 5th- 7th period. She is the WOLFPACK German Club Sponsor for Shepton, Jasper AND PWSH. She can't wait to teach your kiddos German!

For Class Documents, Information and the Calendar, please visit the Google Classroom Page and/or Check out the Remind!

German 1 Google Classroom Code: qwb8tsv

German 1 Remind: Text @sj4german1 to 81010

German 2/2H Classroom Code: 3mc9vnw

German 2/2H Remind: Text @sj4german2 to 81010

German Club Remind: Text @4deutschag to 81010

AVID I Google Classroom Code: ab64f1a

AVID I Remind: Text @89h72g to 81010
Frau Reilly's Schedule

1st Period: German 1 at Shepton in Room B107

2nd Period: German 2/2H at Shepton in Room B107

3rd Period: CBOI/ MAPS at Shepton in Room B107

4th Period: Travel to Shepton/ Lunch/ Conference Period

5th Period: German 1 at Jasper in Room 1031

6th Period: German 2/2H at Jasper in Room 1031

7th Period: AVID I (Mondays/Wednesdays in Jasper Room 2023 for Tutorials, Tuesday/Thursday/Friday at Jasper Room 1031)
There are NO PM tutorials for Shepton students, as Frau Reilly teaches at her other campus, Jasper, in the PM.

As long as there isn't a Staff Meeting planned (usually the first Tuesday AM of the month), Frau Reilly is available for AM tutorials from 8:15- 9:00 AM.

Block A Tutorials can be arranged by appointment.

Please make an appointment for tutorials. Please send her an EMAIL or a REMIND so she knows you are attending.