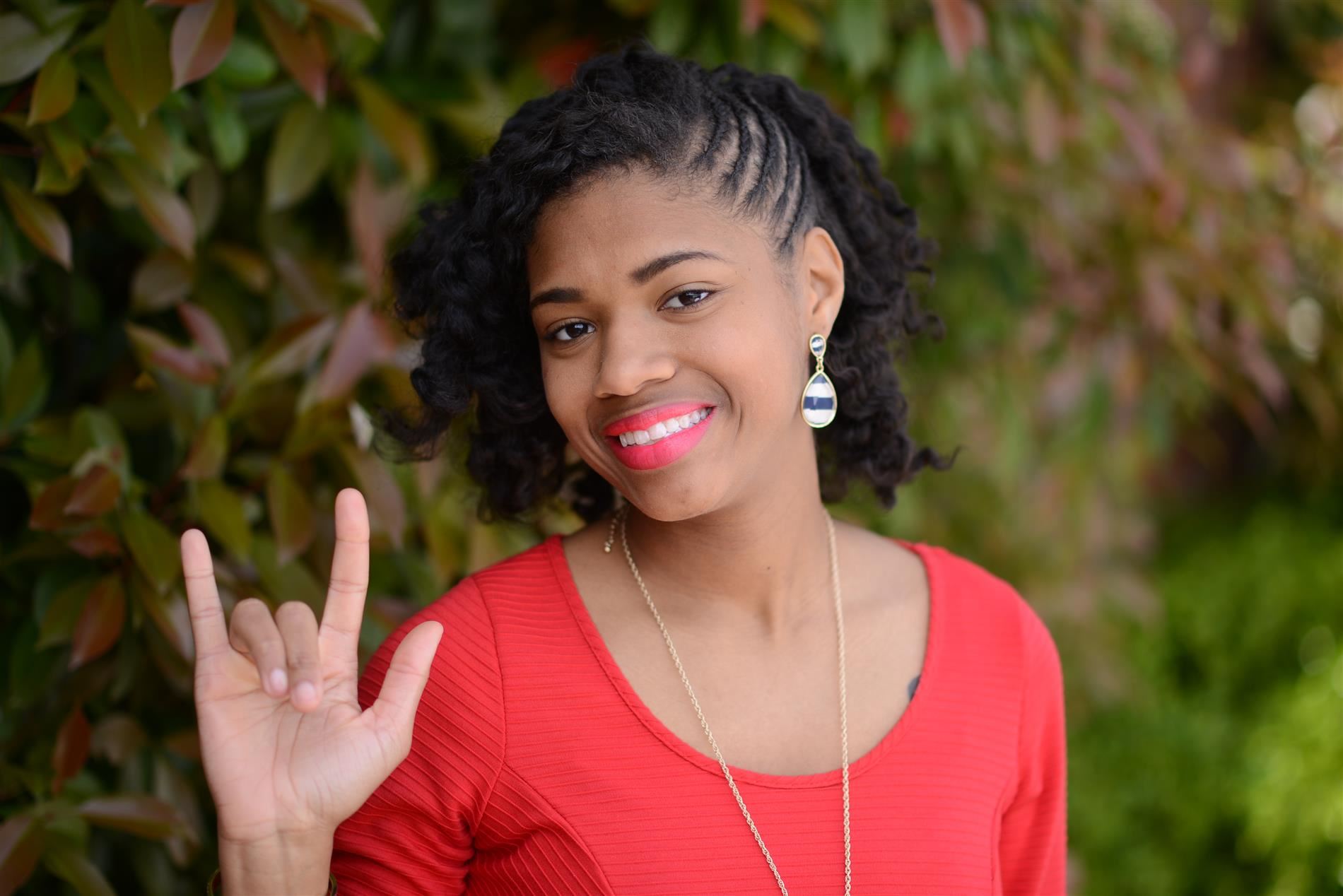 Phone: 469-752-8671
Email:
Degrees and Certifications:
Bachelor's Degree in Interpreting: ASL/English from the University of Arkansas at Little Rock Alternative Teaching Certificate from Texas Teacher's
Ms.

Merissa Murphy

Hello! My name is Merissa Murphy! I'm one of the two American Sign Language (ASL) teacher at McMillen High School! I teach levels 1 & 2. This is my fifth (5th) year teaching and it's indeed a joy! I've learned SO MUCH from my students and I hope they've learned just as much from me!

I'm a wife, mother of three small children, Daylin, Li'yah & Sir Charles, and my family is expecting a new addition, Luke Michael, to our family this October! :)

I'm 32 years old and have resided in Texas for 4 years.

I love to enlighten anyone willing to learn about the Deaf community and all the opportunities that learning ASL has to offer.
Course Information
American Sign Language (ASL) is a language used amongst Deaf and Hard of Hearing people. It is NOT broken English, but a language that has its own grammar and syntax. It's is a visual language that uses signs and non-manual signals to communicate.
Mrs. Murphy's Tutorial Schedule AND Office Hours
Office Hours

Monday-Friday 8:30 am-5:00 pm (via Remind, email)

(Please allow a window of 3 school days for replies.)

Tutorial Schedule

Mondays during your class time or by appointment (8:30 am-9:00 am; 4:15-5:00 pm)

Tuesdays-Fridays--by appointment between 8:30 am-9:00 am; 4:15-5:00 pm
Aug. 12-Sept 4, 2020

1st period 9:00 - 9:46 am--Duty

2nd period 9:51 - 10:39 am--ASL 1

3rd period 10:44 - 11:30 am--ASL 1

Lunch--11:30 am-12:54 pm

4th period 12:54-1:40 pm

5th period 1:45 - 2:31--ASL 1

6th period 2:36 - 3:22--Conference

7th period 3:27 - 4:15--ASL 1

Sept 9-October 13, 2020

1st period 9:00 - 9:46 am--Duty

2nd period 9:51 - 10:39 am--ASL 1

3rd period 10:44 - 11:30 am--ASL 1

Homeroom 11:35 am-12:06 pm

4th period 12:06-1:08 pm--ASL 1

Lunch--1:08-1:40 pm

5th period 1:45 - 2:31--ASL 1

6th period 2:36 - 3:22--Conference

7th period 3:27 - 4:15--ASL 1