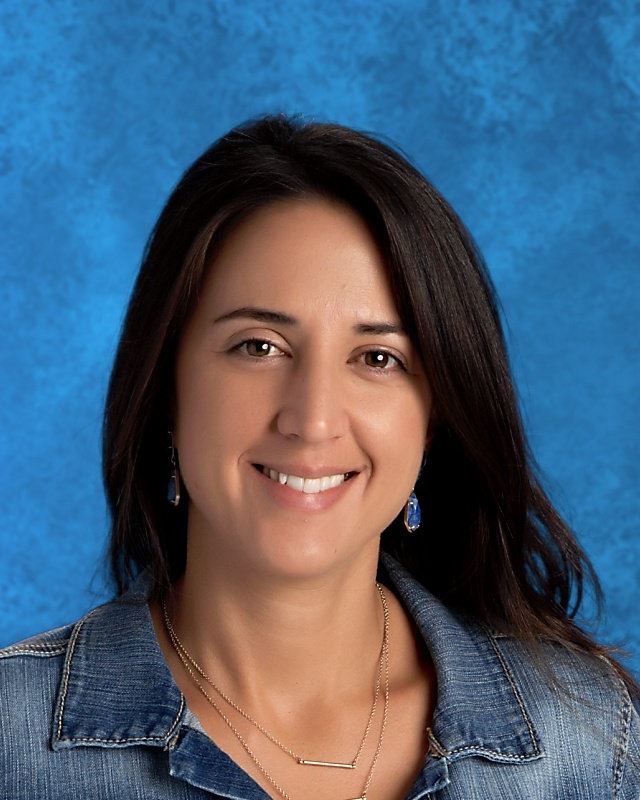 Phone: 469-752-6439
Email:
Degrees and Certifications:
Masters in the Arts of Teaching Masters in Business Administration Bachelor in Business with minor in Economics LOTE Spanish EC-12 TExES Pedagogy and Professional Responsibilities EC-12
Ms.

Andreina Russell

Hi, my name is Andreina, and I currently teach Spanish at Schimelpfenig Middle School. I have been teaching for 14 years but I have been at Schim for 6 years. My passion for teaching began a long time ago when I volunteered to teach Spanish lessons at my daughter's Montessori school in Baton Rouge, Louisiana. Back then, I was working at American Express Financial Advisors with an undergraduate degree in Business Administration and a Masters in Business (MBA). During my lunch break, I would drive 5 minutes to my daughter's school and teach a variety of Spanish lessons to the children. In return, I got a discount for my daughter's tuition but;most importantly, I got rewarded by the kid's smiles and eagerness to learn. I was also very impressed at how quickly they acquired a second language. After volunteering for 3 years, I decided to go back to school. As my family moved to north Louisiana, I went back to get a Masters in the Arts of Teaching at Louisiana Tech College in Ruston. I knew I had made the right decision when I landed my first teaching job at a High School called West Ouachita High School. I taught and coached soccer there for 8 years. While at West Ouachita, I also had the opportunity to organize a trip to Costa Rica through EF and also had the chance to see my students literally living the language. It was a very rewarding experience. Then, it was time for us to move again. My husband got a promotion which moved us to Dallas, Texas. Since then, I have been at Schimelpfenig Middle School, striving to awaken the love for Spanish in my students.
1st Period Spanish 8th 8:25 am- 9:22am

2nd Period Spanish 8th 9:26 am-10:18 am

3rd Period Spanish 8th 10:22 am-11:14 am

LUNCH 11:18 am-11:44 am

4th Period Spanish 8th 11:44 pm- 12:40 pm

6th Period Spanish 8th 12:44 pm-1:36 pm

7th Period Planning 2:36 pm- 3:30 pm

Online Schedule

Monday - All Asynchronous
Tuesday- 1st-3rd- Synchronous/4th-7th Asynchronous
Wednesday- 1st- 3rd- Asynchronous/ 4th-7th Synchronous
Thursday- 1st-3rd- Synchronous/4th-7th Asynchronous
Friday 1st- 3rd- Asynchronous/4th-7th Synchronous
Tutoring Schedule

Tuesdays and Thursdays from 11:44-3:30 (available upon request)

Monday or anytime during Asynchronous lessons upon request.