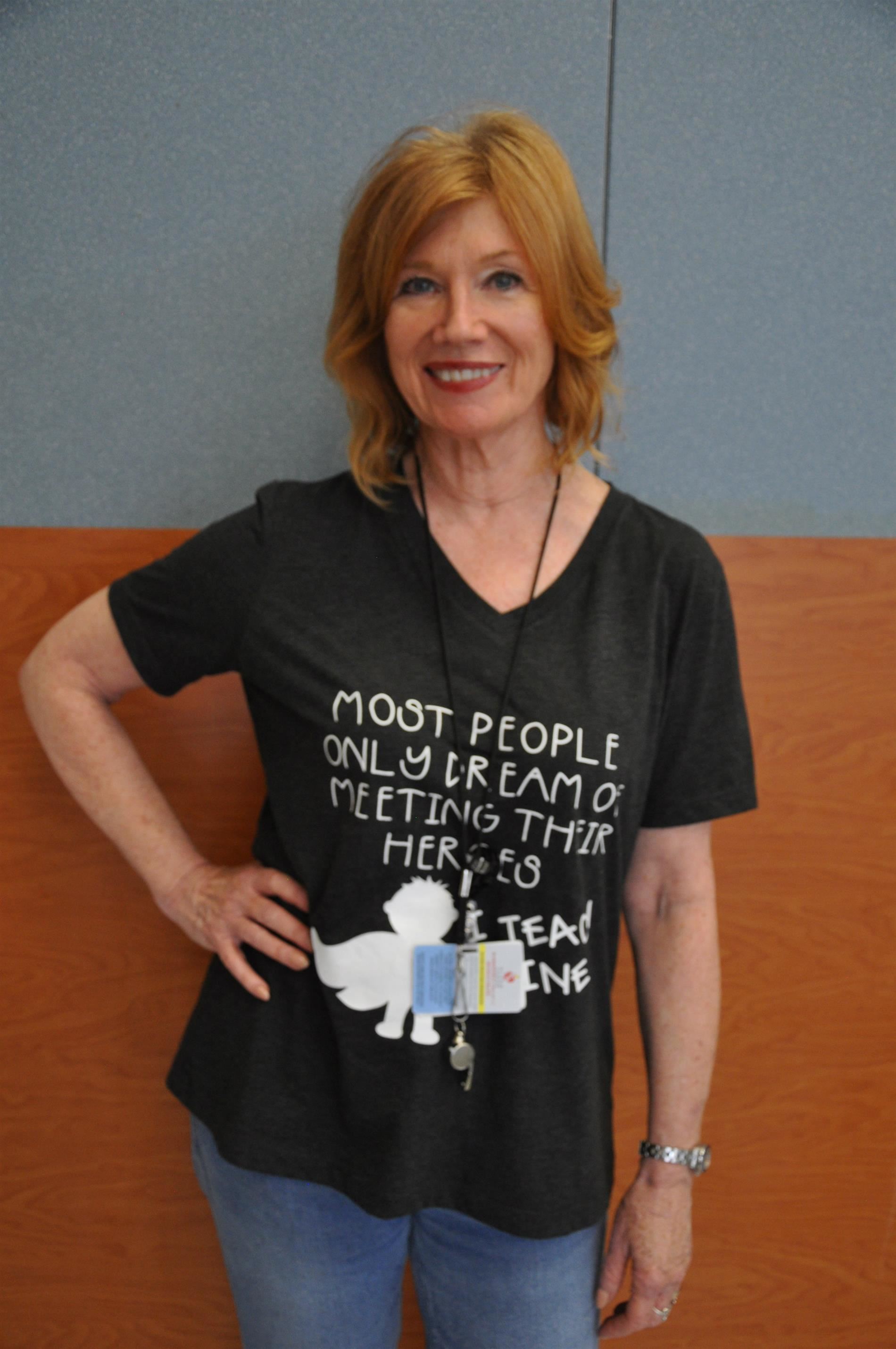 Phone: (469)752-2462
Email:
Degrees and Certifications:
University of the Americas, Grand Canyon University Bachelor of Fine Arts, Master's Education/ESL Special Education, Bilingual Education/ESL, and Art Education
Mrs.

Ellyn Reese-Fautsch

A Bilingual teacher of wonderful students with special needs, I feel privileged to have been more than 16 years at Meadows Elementary, giving my all for Learning, Languages and Life! I believe that a happy, successful life and learning are interconnected. Just as a child learns to read or write step-by-step, learning to live in our social world is a skill acquired, a process. I believe patience and perseverance are key to success and my family, friends, coworkers and students are my constant reminder and inspiration to be a hardworking role model our students, every day! My studies at Southern Illinois University, Carbondale, in the Education field, followed by further studies in Fine Arts at the University of the Americas in Puebla, Mexico, then a Master's Degree in ESL from GCU, have prepared me well for the exciting challenges we teachers rise to in every new school year. I am thrilled to be able to contribute to the mission of educating students as a member of the Meadows Team, and Plano ISD.

Como maestra bilingüe de estudiantes maravillosos con necesidades especiales, me siento privilegiada de haber estado más de 16 años en la escuela primaria Meadows, dando todo por aprender, lenguaje y vida! La vida y el aprendizaje están interconectados para producir una vida feliz y exitosa. Así como un niño aprende a leer o escribir paso a paso, aprender a vivir en nuestro mundo social es una habilidad adquirida, un proceso. Creo que la paciencia y la perseverancia son las claves del éxito y mi familia, amigos, compañeros de trabajo y estudiantes son mi constante recordatorio e inspiración para ser un ejemplo para nuestros estudiantes todos los días. Mis estudios en Southern Illinois University, Carbondale, en el campo de la educación, seguidos de más estudios en Bellas Artes en la Universidad de las Américas en Puebla, México, y luego una maestría en ESL de GCU, me prepararon bien para los emocionantes desafíos que nos plantean a los docentes en cada nuevo año escolar. Estoy emocionado de poder contribuir a la misión de educar a los estudiantes como miembro del Equipo Meadows, y del ISD de Plano.
Schedule
Conference Time - 12:30 -1:15