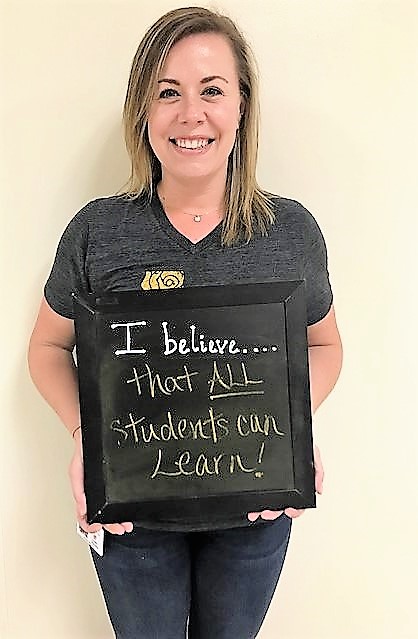 Phone: 469.752.1985
Email:
Degrees and Certifications:
Leslie Dominie, Special Education Lead Teacher

College(s): Stephen F. Austin State University

Teaching History: I have worked at Richardson ISD DP Teacher 2005-2011; Lindsay USD (CA) Transition Teacher 2011-2013; Burton USD (CA) SDC Teacher 2013-2016; Richardson ISD Transition Specialist 2016-2017.

Family: I have been married 10 years this September to my best friend, Dusty. We have two beautiful girls; Adelynn who is entering 3rd grade and Lila who is entering her last year of Pre-K! We also have a four legged child, Austin, who definitely completes our family!

Interests/Hobbies Outside of School: I am a CG addict! (Camp Gladiator). I get up everyday at 4 to workout and I LOVE it!!

Why did you want to start the IB PYP at Huffman? I am so excited to be part of something so much bigger than me! What we have the opportunity to do at Huffman is thrilling!!