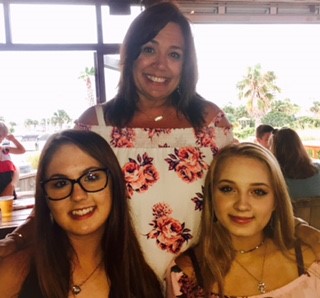 Phone: 469-752-0445
Email:
Degrees and Certifications:
Ms.

Tracy Beauchamp

Third Grade Teacher

My name is Tracy Beauchamp and I am so blessed to have been teaching at Beverly Elementary since 2006. Let me tell you a little bit about myself. I graduated in 1995 from the University of North Texas with a BA in Psychology and a minor in Child Development. Although I began working towards a degree in education, I soon changed my direction to psychology because I was interested in working with struggling teens. I worked for the Texas Youth Commission helping troubled teens for a little over a year and though it was a challenging job I enjoyed the work. I was then offered a position with the Dallas County Adult Probation Department and worked for them 11 ½ years. I helped young adults and adults earn their GED, I taught health classes as well as a program called "Thinking for a Change" (an intrinsic behavior modification program). Being a probation officer gave me invaluable experience with a very diverse group of people and allowed me to empower many, many people over the years. One of the best aspects of being a probation officer was the flexible scheduled that allowed me to stay home with my girls most of the week. I loved being a probation officer however; I have always known in my heart that I should be an elementary school teacher!

I have two magnificent girls who are my pride and joy! I absolutely adore being a mother and would not trade it for anything. They truly make my heart smile every day! My philosophy as a teacher (and as a parent) is to empower my students and show them they can achieve any goal set before them. I want my students to create their OWN path in this world. It will not look like anyone else's journey! My favorite sayings are "Smile….it is much easier than frowning!!" (We certainly do a lot of smiling in my classroom), "Never take more than you can give." and my favorite is "Mistakes are proof that you are trying." I try to live by these sayings every day. My heart's desire is for each of my students to leave school feeling confident about themselves, their accomplishments and loving school!

I look forward to being a part of your child's life, and I know we are going to have an amazing year!!!