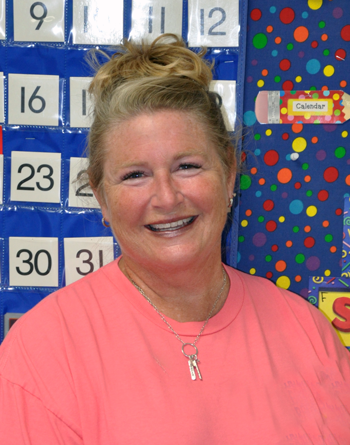 Phone: 469-752-0730
Email:
Degrees and Certifications:
Jeannie Morrison - Kindergarten

I grew up in Plano and am a product of Plano ISD. I now live in McKinney with my husband, Tony, my son, Brogan who is going into 11th grade in McKinney (he previously went to Centennial K-5), and my daughter, Halden, who is in 9th grade in McKinney (she also previously went to Centennial K-5).Brogan loves golf, fishing, aviation, and playing video games. Halden loves golf, her friends, and barrel racing/participating in rodeos and playday competitions. This is what usually fills my weekends. We drive every summer to the north shore of Boston and stay at the beach for six weeks. It's where our hearts are and we love everything Boston; Go Patriots!! Also, one way I relax is my flowers in my yard. I LOVE flowers and plants, and digging in the dirt. I am a lover of animals and have two big anatolion shepards, Mondo and Micah, one cat, Willow, one fish, Storm, and a BIG lovable horse named Journey (we also lease another beautiful horse named Prairie). I would say we have a house filled with love! That is how I see my classroom; as my home away from home and it is filled with love!
7:45 Morning Meeting

8:00-8:30 Intervention and Enrichment

8:30-9:50 Math

9:50-10:15 Language Arts instruction-whole group

10:15-10:45 Recess

10:45-11:15 Lunch

11:15-1:05 Language arts instruction; exact times vary by

teacher.

*Activities during this time include small group,

language arts/reading/writing lessons, and big centers

1:05-1:40 I&I (Science and Social Studies)

1:40-2:30 Specials:

P.E.: 3 days a week

Art: 1 day a week

Music: 1 day a week

2:35-2:45 Prepare for dismissal/ read a story

2:45 Dismissal