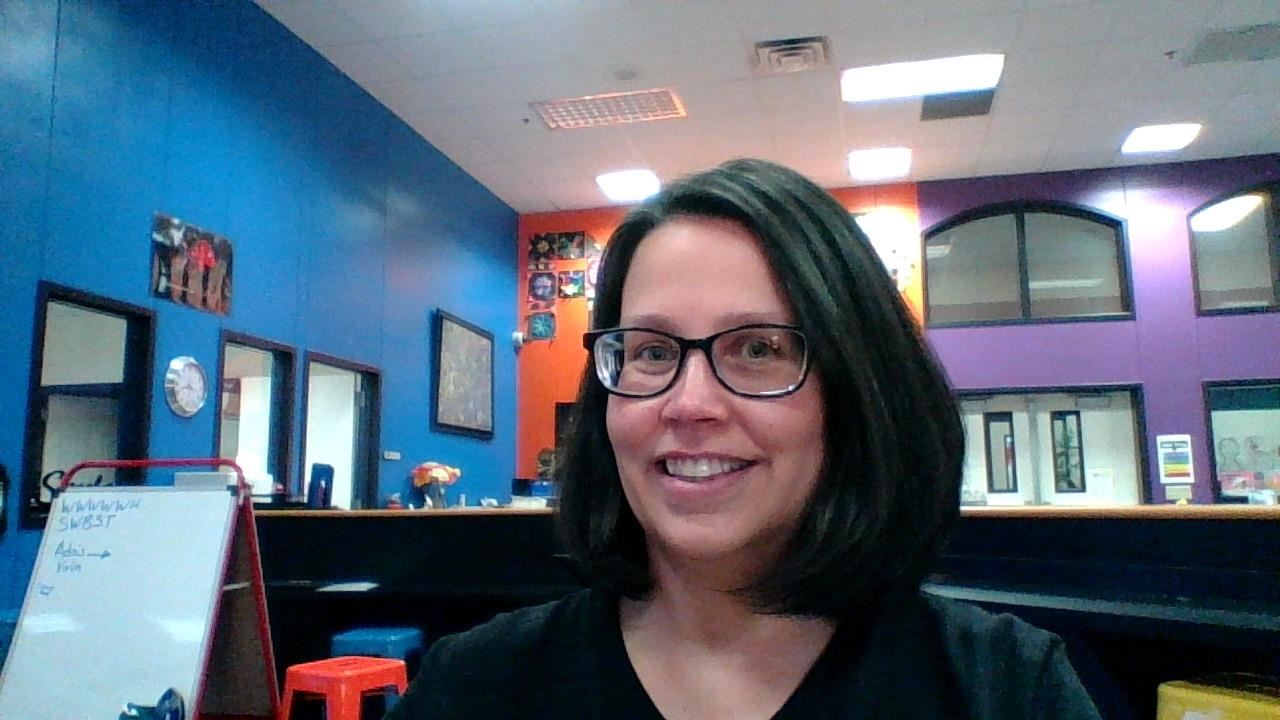 Phone: 469 752-3827
Email:
Degrees and Certifications:
Masterś Degree in Library Science Bachelorś Degree in Education Specialization in Reading ESL Certification
Mrs.

Angela Armstrong

Angela graduated from the University of North Texas in 1994 with a bachelor's degree in elementary education. This school year marks her 26th year as an educator. A classroom teacher for 15 years (serving as a teacher in 2nd, 3rd, and 4th grade and as an ESL teacher for kinder through 5th grades), she realized that her true passion was reading and helping support the needs of her peers. She went back to UNT to gain her master's in Library Science and become an elementary school librarian 11 years ago. Finding her dream job at Wyatt in 2014, she has spent the last 7 years designing a child-centered library program. Reading stories and checking out books continue to be the primary focus of the library, but Angela has enhanced the program with technology, engineering, robotics, and curriculum lessons. She loves to work with students to find the perfect book to pique their interest in reading.

Angela married the love of her life, Brandon, 29 years ago. He is also an educator and fully supports her efforts to grow professionally. They have a teenage box turtle 'son' named Hokey. Hokey loves to watch sports with dad and help mom read books and do research on the computer. Angela and Brandon spend their summers traveling while Hokey visits his grandma in Oklahoma.
Library Class Schedule
Classes meet once a week for stories, lessons, and activities.

Kindergarten Classes:

Vermeer 8:15 on Tuesdays
Teacher 3 8:15 on Wednesdays
Niemann 8:15 on Thursdays

First Grade Classes:

Leynor 1:45-2:30 Mondays
Clancy 1:45-2:30 Wednesdays

Second Grade Classes:

Reed 1:15-1:45 Mondays
Langley 1:15-1:45 Wednesdays
Cluff 1:15-1:45 Fridays

Third Grade Classes:

Holland 12:30-1:00 Mondays
Schmieg 12:30-1:00 Wednesdays
Speckman 12:30-1:00 Thursdays

Fourth Grade Classes:

Johnston 9:00-9:30 Mondays
Peng-Lo 9:00-9:30 Wednesdays
Laday 9:00-9:30 Fridays

Fifth Grade Classes:

Taylor AM 10:00-10:30 Tuesdays
Taylor PM 10:00-10:30 Tuesdays
Viera AM 10:00-10:30 Thursdays
Viera PM 10:00-10:30 Thursdays
Helpful Links
Library Catalog

Students may use the KOHA Library Catalog to search for books or to place a hold on a book that is currently checked out.