Return to Headlines
Aug. 23, 2017 - Assistant Superintendent Appointment
Dr. Beth Brockman, Assistant Superintendent for Employee Services
At the August 22 board work session, Dr. Beth Brockman was named as Plano ISD's assistant superintendent for employee services, replacing Dr. Matthew Gutierrez who served in the role before being tapped to become Seguin ISD's new superintendent of schools. Dr. Brockman is an experienced district and campus administrator with expertise in all facets of instructional leadership. In Lewisville ISD, she led the human resources, communications, professional learning, strategic initiatives and community and campus services departments.
Dr. Brockman has significant experience with facilitating and leading collaborative groups and has been recognized for campus, district and state levels of leadership. Her strengths include building effectiveness within teachers and administrators, leadership development, leading administrative teams and designing systems for improved employee recruitment and retention. As Plano ISD's assistant superintendent for employee services, Dr. Brockman will oversee professional learning and human resources, which includes employee recruitment and retention, compensation, employee records, benefits, risk management and health services.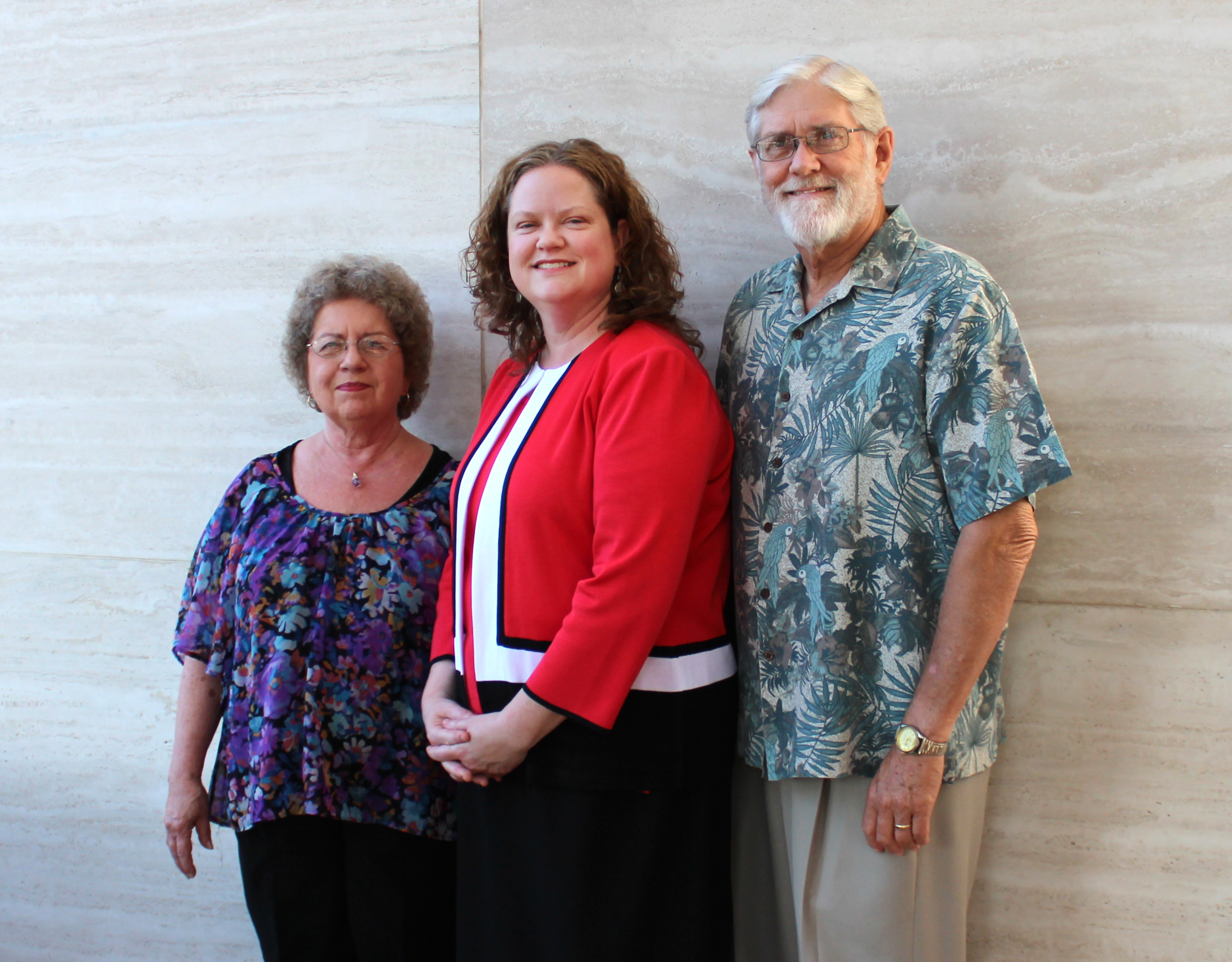 Photo: Dr. Beth Brockman (center) with her parents Mary and Craig Brockman.
"It is great to come back home," said Dr. Brockman, a Plano Senior High School graduate. "My passion is working with people, especially those who have dedicated their work to school children. I have a strong professional history and connection to the areas of human resources and professional learning, and I am excited to continue this familiar work in my home school district of Plano ISD."
During her time in Lewisville ISD serving in the roles of assistant superintendent of community engagement, associate superintendent of staff and community relations and executive director of professional learning, Dr. Brockman aligned professional learning offerings with district, department and campus goals, as well as identified needs such as establishing a strong leadership development focus for district leaders. Dr. Brockman also has experience as a principal at Huffines Middle School, assistant principal at Briarhill Middle School and Flower Mound High School, as well as in the classroom as a secondary math teacher.
Education Profile
University of North Texas – Ed.D., 2012 (Educational Leadership & Curriculum)
University of North Texas – M.ED., 1999 (Educational Administration)
Baylor University, Waco, Texas – B.S. Education, 1993 (major: Mathematics)
Certifications
Secondary Mathematics Teacher
Secondary Government Teacher
Principal
ESL
Superintendent
Read about Dr. Katrina Horn-Hasley assistant superintendent for academic services who was also appointed at the August board work session.