Return to Headlines
Sept. 5, 2017 - Plano East Band Named 2017 Earl D. Irons Program of Distinction
Updated October 5, 2017 - Band Directors Receive Resolution from Board of Trustees
The Plano East Band directors, Evelio Villarreal, John Brennan and Lee Redfearn received a resolution from the Plano ISD Board of Trustees in honor of achieving the 2017 Earl D. Irons Program of Distinction.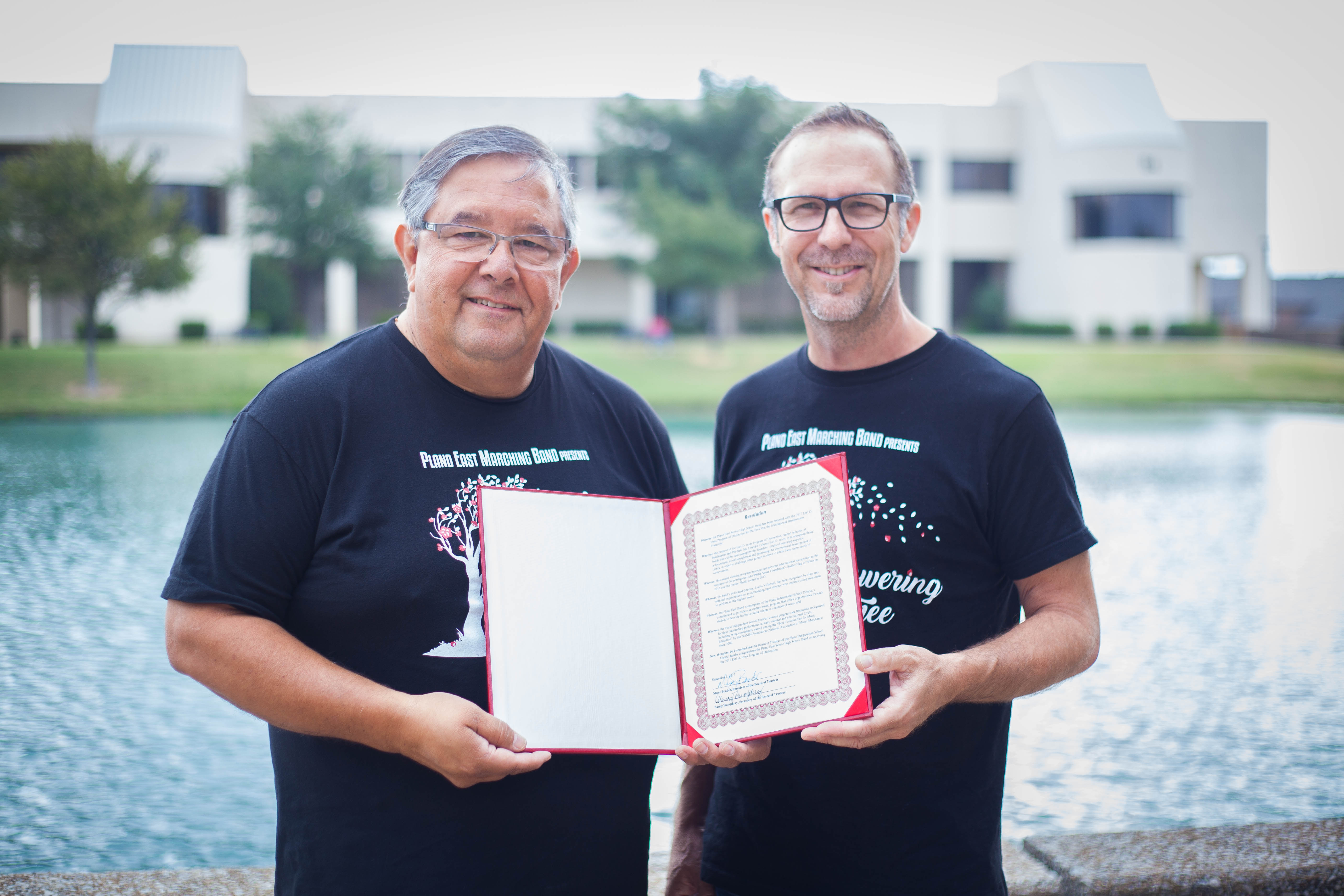 Plano East Band Director Evelio Villarreal and Assistant Band Director John Brennan with board resolution.
September 15, 2017 - Plano East Band Named 2017 Earl D. Irons Program of Distinction
The Plano East Senior High School band program has been honored with the 2017 Earl D. Irons Program of Distinction by Phi Beta Mu, the International Bandmasters Fraternity. The purpose of this award is to recognize those bands that exhibit and exemplify the founders' ideals of honoring superior achievement, moral uprightness and promoting the international development of bands, in order to challenge other groups to strive to attain these same levels of achievement.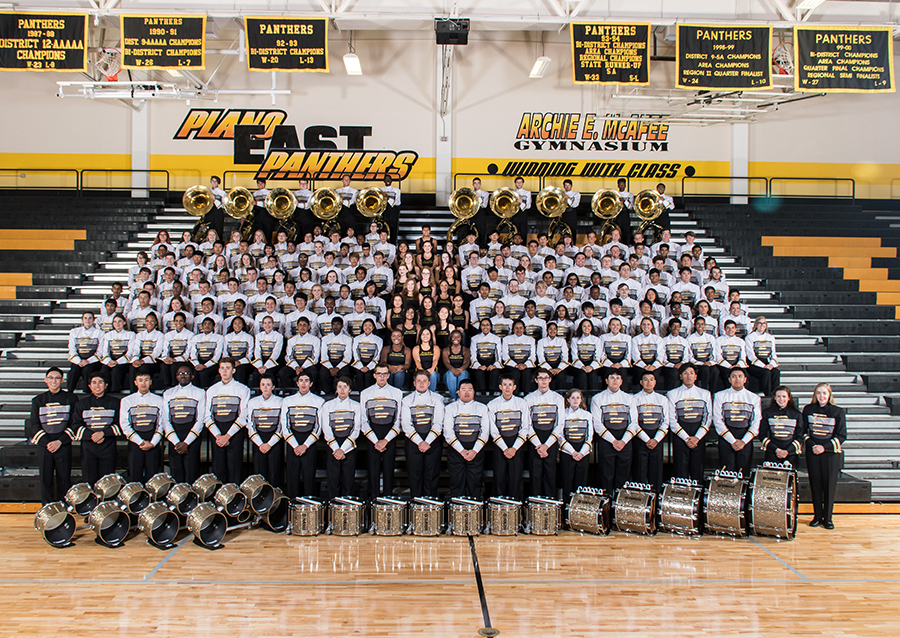 2017-2018 Plano East Full Band.
Evaluation of the program was based on submitted information from five areas. A panel comprised of five evaluators from five different Phi Beta Mu chapters were charged with nominating programs that meet the highest standards.
Performance repertoire
Awards and honors
Leadership
Legacy
Community - outreach, culture and developing interest in bands
The Plano East Senior High School Band is an award winning program recognized by state and national organizations. It inspires its young musicians to perform at the highest levels, and has received previous international recognition as the recipient of the prestigious John Philip Sousa Foundation's Sudler Flag of Honor in 2016 and Sudler Shield award in 2013. The band is under the direction of Evelio Villarreal with the assistance of John Brennan and Lee Redfearn. Congratulations to these directors on developing a program that demonstrates leadership in the field of instrumental music.
The Plano Independent School District's commitment to provide a secondary music program that offers opportunities for each student to develop his/her creative talents in a number of ways is evidenced by the outstanding performances at state, national and international levels, including being consistently named among the "Best Communities for Music Education" by the NAMM Foundation (National Association of Music Merchants) since 2000.