Return to Headlines
Sept. 18, 2017 - CORE Store Open House
New teachers were invited to shop their hearts out at the CORE (Classroom Resources for Education) Store open house. Sponsors attended and volunteers were on hand to help get those tons of supplies to the teachers' cars! See more happy new teachers in this photo gallery of shoppers. The store opens to all teacher shoppers by appointment in October.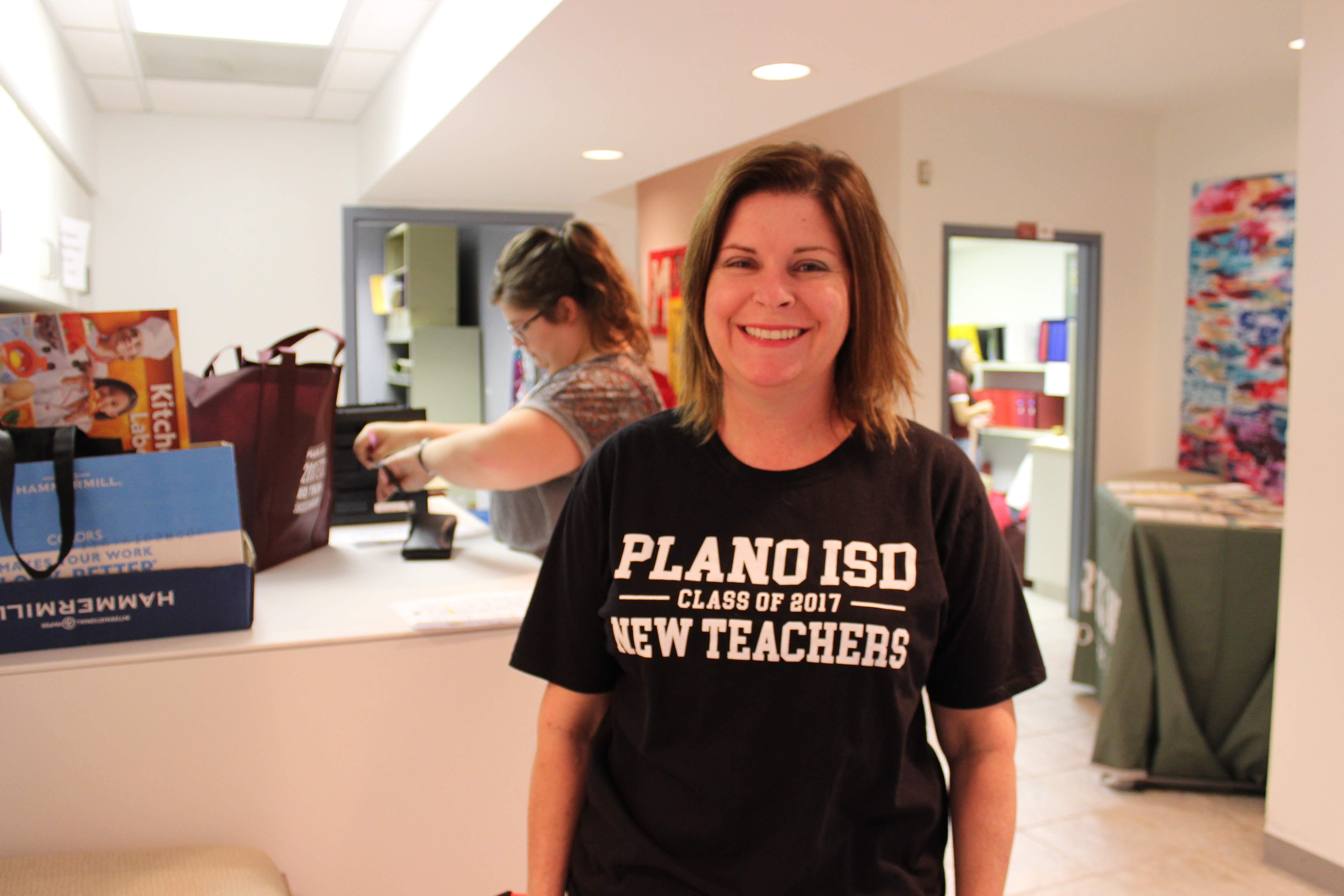 New Wilson Middle School teacher Becky Kozinski show her "new teacher" pride while gathering supplies for her students.
The CORE Store provides an opportunity for every Plano ISD student to have the supplies required for success in school by giving teachers an opportunity to shop for school supplies that have been donated by community groups, corporations and individuals. Thanks to our generous community the CORE Store begins its second year of operation providing school supplies to teachers at no cost.
Local businesses and organizations have generously supported the store in this new school year. Supplies have been received from Altair Global, Sewell Mini of Plano, Infinitude Creative Group, Cornwell Jackson Certified Public Accountants, United Methodist Church Custer Road, Walmart and CapitalOne just to name a few. Kroger recently donated $32,000 in supplies. Donations to the store are accepted year round every Tuesday, between 8 a.m. and 5 p.m. The store is located at 3900 W. 15th Street, Suite 102 in space donated by Medical City Plano.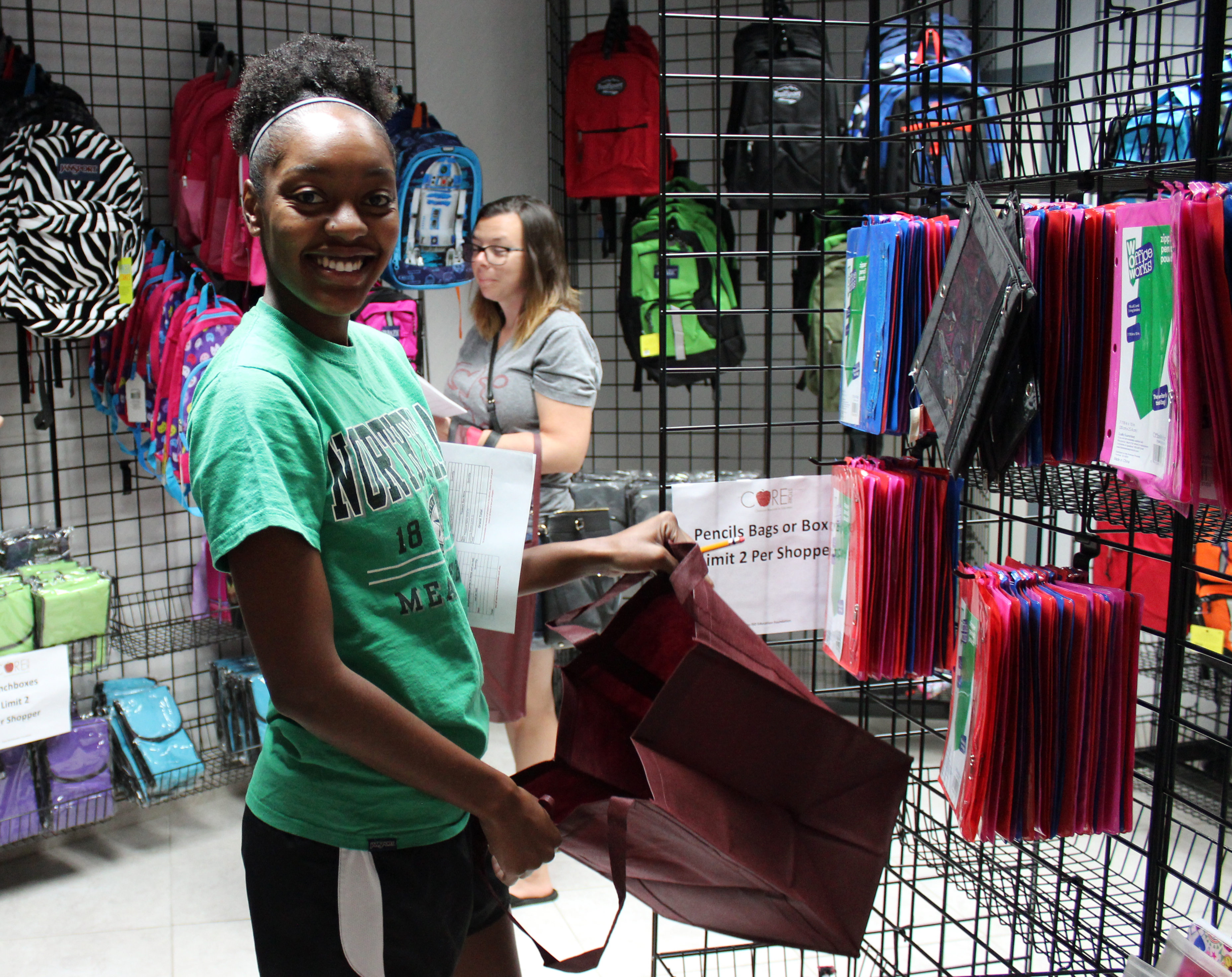 Michere Fields, new teacher at Gulledge Elementary, at the beginning of her shopping spree. That bag wasn't empty for long.
Thanks to donors, the CORE Store had almost $200,000 in stock to begin the school year. Approximately $75,000 in items were distributed to 429 teachers during the first two weeks of school. Last school year a total of 728 teachers shopped at the store, so in the first two weeks of this year, the store has already served over half as many shoppers as the entire 2016-17 school year.
Thank you to the Education Foundation's sponsors for helping to provide this opportunity for teachers, and thank you to the CORE Store for making so many teachers smile. It's going to be a great year!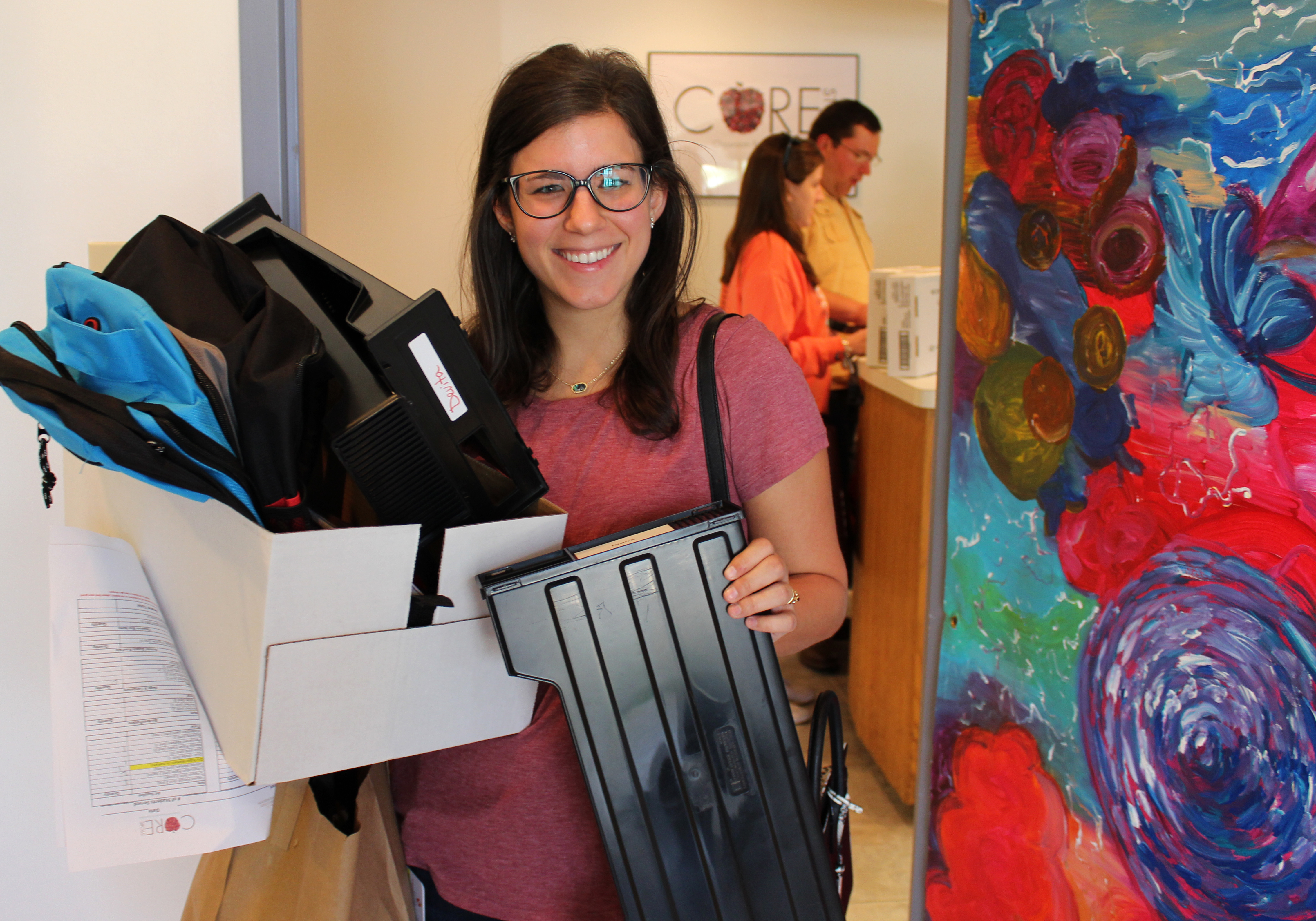 Geena Posey from Huffman Elementary is ready to check out with a mountain of great stuff for her students.