Return to Headlines
Sept. 27, 2017 - Fifth Graders Like Everything About Outdoor School
Collin County Adventure Camp is the site of the Plano ISD overnight science instructional camp, offering all Plano ISD fifth grade students two and a half days of experiential outdoor learning. But for Plano ISD fifth graders, there is something fun about swinging in a hammock, taking notes in the sunshine and doing experiments after sunset. So we asked a few of them what is their favorite activity. "I liked spending time in my cabin," said Natalie from Mitchell. Rohan from Centennial said his favorites were "archery and the forest adventure because we saw a lot of plants;" Damian agreed with him about archery. More Centennial student favorites were the race and canoeing. Christian said "S'mores!" "My favorite part of camp? I liked everything!" said Gianna fifth grader at Mitchell.
According to Outdoor Education Coordinator Keith Griffin, "Camp is a time of making memories that last a lifetime, and for some children it means some firsts – like canoeing and campfires. But it's more than fun. Camp consists of learning-based activities that cannot be duplicated in a classroom. Outdoor learning is hands-on with emphasis on problem solving, teamwork and collaboration. This learning is strengthened when the students return to their classrooms. Camp provides a foundation they can reference as they make connections to new information and build on the experience gained and lessons learned during outdoor school."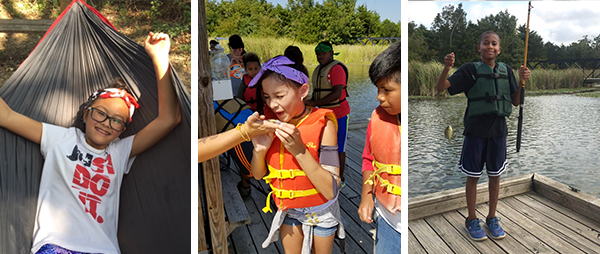 Hughston Elementary student; Sigler Elementary students; Brinker Elementary student


For campers growing up in an urban area like Plano, camp is a chance to see and explore nature beyond backyards, not as a playground but as an ecosystem. Science is everywhere to be seen, heard, touched and smelled, and we hear from hungry campers that the camp food is fantastic. The curriculum is based on the TEKS (Texas Essential Knowledge and Skills) for science required by the State of Texas. Scores on the STAAR test related to the content taught at the Outdoor Science Camp have increased. More information regarding camp activities.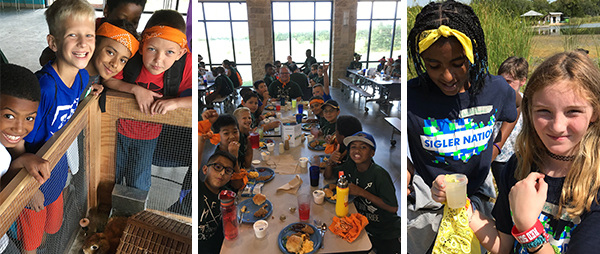 Mitchell students; Mitchell students in the dining hall; Sigler students


Schools attend camp from September through December. The camp schedule is available on the website. Camp is a tuition based program. Cost to campers is $220 this year which covers lodging, transportation, meals and instructional program and speakers. Close to half of the students attending receive some sort of financial support. So the need for financial assistance is great. To help our community of learners be able to attend, the Plano ISD Education Foundation has begun fundraising with a goal of $75,000 to assist 2,250 students. Information about the foundation and how to donate.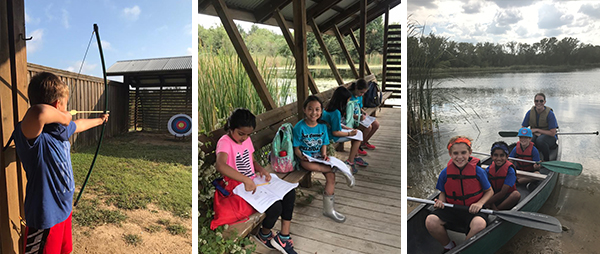 Rose Haggar student; Centennial students ; Centennial students


See the photo gallery of campers from Brinker, Centennial, Rose Haggar, Hughston, Mitchell and Sigler Elementary Schools and check the district's facebook as the fall progresses to see more happy fifth grade campers. Schools continue to attend camp through the first week of December.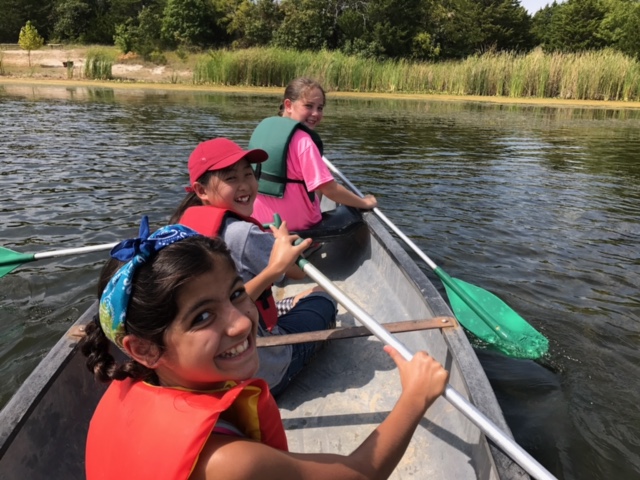 Hughston Elementary students canoeing on Lindberg Lake.