Return to Headlines
Oct. 26, 2017- Nancy Watson Selected as Google for Education Certified Innovator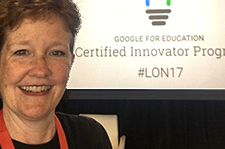 Nancy Watson, instructional technology specialists, was selected to be a Google for Education certified innovator. She attended a three-day innovation academy at the London offices of Google. The certified innovator program is a 12-month professional development experience that includes mentorship, online learning activities and the innovation academy — all focused on helping new innovators launch a transformative education project.
Thirty-six participants are invited to attend the Google for Education certified innovator program. Applicants to each cohort (typically four per year) are selected based on their experience, passion for teaching and learning, innovative use of technology in school settings and potential impact on other educators. Nancy said she, "feels honored to be selected to represent Plano ISD."
During the innovator academy, she and the other 35 educators were immersed in principles of the design thinking process that will help to bring each of their ideas forward. Educators from the certified innovators program are ambassadors for change who empower other educators and students. They want to transform the world by tackling complex opportunities to develop new-to-the-world solutions.
Nancy's Innovation project, CLICK (an acronym for Collaborate-Learn-Instruct-Create-Know), is a website of student-created technology tips. Nancy has long been concerned about, and a champion for, digital literacy and digital citizenship. CLICK seeks to amplify student voices and encourage active and positive contributions to an online space. The professional learning that she experienced at the innovator academy will impact not only, CLICK, but also all of the professional learning that she and her department deliver to Plano ISD employees. Nancy is looking forward to the many ways that her innovator experience will benefit the Plano ISD community.
CLICK was selected as a poster session at the International Society for Technology in Education (ISTE) conference in San Antonio this past June, and an article about CLICK was recently featured on ISTE's blog. For more information on the Google for Education certified innovator Program, please visit www.certifiedinnovators.com.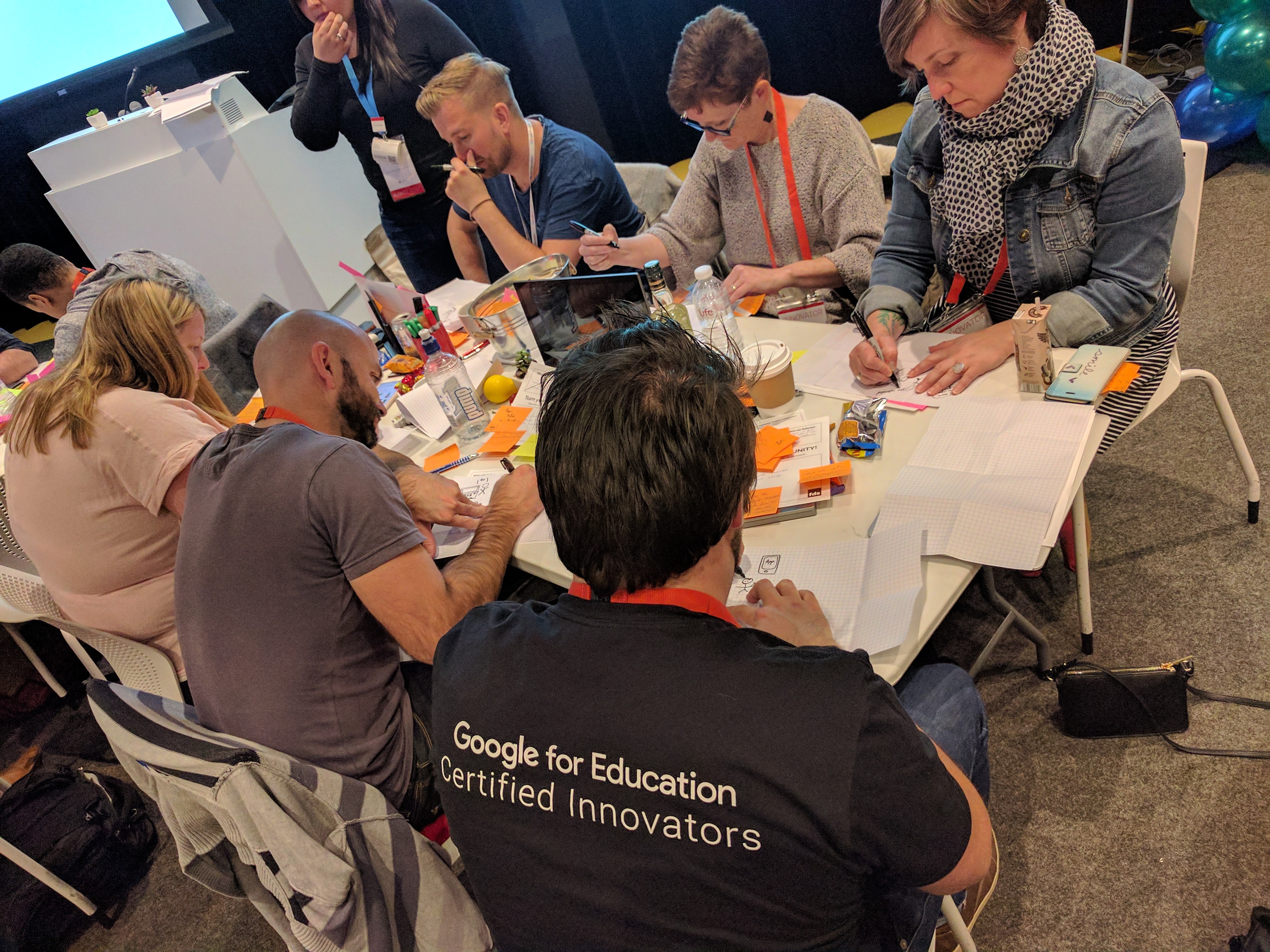 Photo: Google Certified Innovators at work.
Nancy holds a Bachelor of Science degree in Early Childhood Education, a Master of Library Science and a Master of Education in Digital Learning and Leading. She is Plano ISD's first Google for Education Certified Trainer; is a founding creator of ETSI (Educational Technology Success Initiative), Plano ISD's premiere technology professional learning experience. She is serving as co-chair of the ISTE Digital Citizenship Professional Learning Network for 2017-2018, and she collaborated to write the professional learning curriculum for ISTE's "Digital Citizen" student standard.