Return to Headlines
Oct. 4, 2017 - Assistant Superintendent Appointment
Randy McDowell Joins Plano ISD Leadership Team
At the October 3 meeting of the Plano ISD Board of Trustees, Randy McDowell was announced as Plano ISD's new assistant superintendent for business services and will replace retiring Chief Financial Officer Steve Fortenberry.
"I welcome the opportunity to join the Plano ISD family of employees. I have great respect for Steve Fortenberry and for working in public education," said Mr. McDowell. "I look forward to this new challenge."
Mr. McDowell has significant experience with financial management of school districts beginning his career as an accountant in Canyon ISD in 1992. Since 2015 he has served as CFO for Rockwall ISD where he oversaw the district's financial and business office operations including budgeting, purchasing, accounts payable, payroll, audit and internal controls. He managed construction projects, bond funds, demographic forecasting and growth modeling. Also under his leadership were the operational areas of human resources, benefits, maintenance, custodial and food services, as well as construction and transportation.
Prior to Rockwall ISD, Mr. McDowell served as assistant superintendent of business and operations at Canyon ISD where he performed the duties of CFO. Before that, Mr. McDowell was director of information management services/school finance specialist at Region 16 Education Service Center where he consulted and assisted 63 districts with financial issues and directed the information management services division.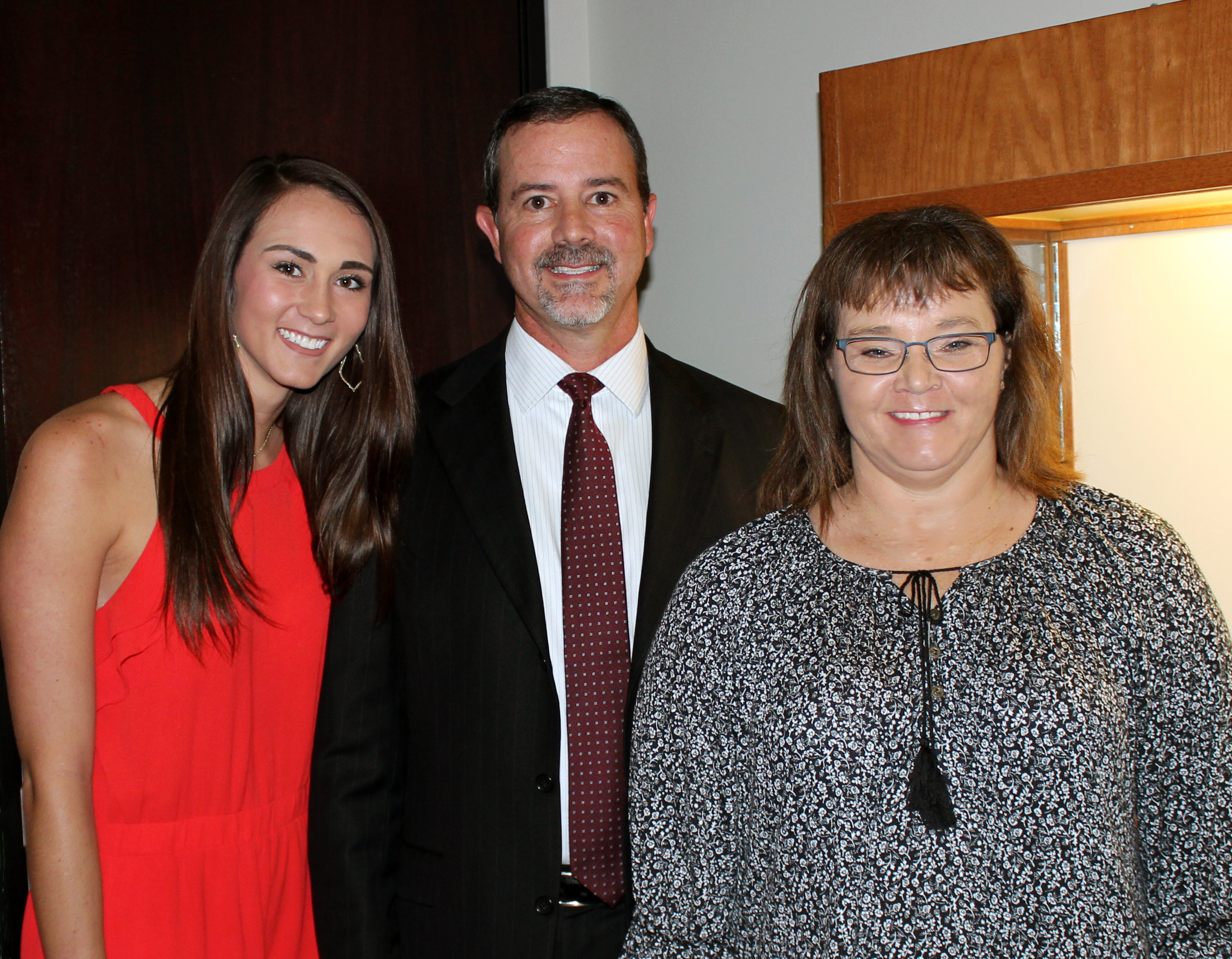 Randy McDowell with daughter Brianne and wife Denise.
Mr. McDowell received his Bachelor of Business Administration in Accounting from West Texas A&M University. His active professional leadership profile includes serving as a Registered Texas School Business Administrator (RTSBA) and as current president of the Texas Association of School Business Officials (TASBO). Mr. McDowell has served as the TASBO Legislative/Governmental Relations Committee board liaison; the Texas Education Agency (TEA), Accounting and Auditing Committee co-chair; TEA School Finance council member; Panhandle School Leaders Association president; Panhandle TASBO affiliate president; and as the Property Casualty Alliance of Texas (PCAT) president.