Return to Headlines
Oct. 27, 2017 - White Cane Day, What is Your Superpower?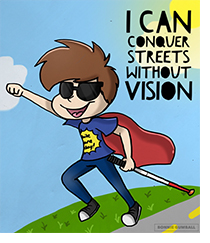 A group of Plano ISD blind and visually impaired students, accompanied by certified teachers of the visually impaired and certified orientation and mobility specialists, participated in the 2017 White Cane Day Celebration at the Fort Worth Stockyards. The day is a recognition and celebration of the many achievements of people who are blind or visually impaired. It showcases the white cane, which is a tool of independence and symbol of blindness.
Using the expanded core curriculum, the students used their vision and mobility skills to walk through the Stockyards participating in activities to raise awareness of the importance of the white cane for individuals who are blind or visually impaired. Blind and visually impaired individuals spoke regarding their "superpowers," such as echolocation and self-advocacy.
Afterwards, everyone was treated to a BBQ lunch and heard proclamations from government officials proclaiming this day and recognizing the contributions made by blind and visually impaired Texans. This experience was made possible through a grant from The Awesome Foundation, a local organization that provides grants to "awesome" projects and initiatives. The funding provided transportation and t-shirts for the students and staff. Stephanie Mylonas, a visually impaired student from Clark High School, designed the incredible t-shirt. "Our Plano ISD students enjoyed this memorable and meaningful experience," said Coordinator for Special Education Services Eryn Gradig.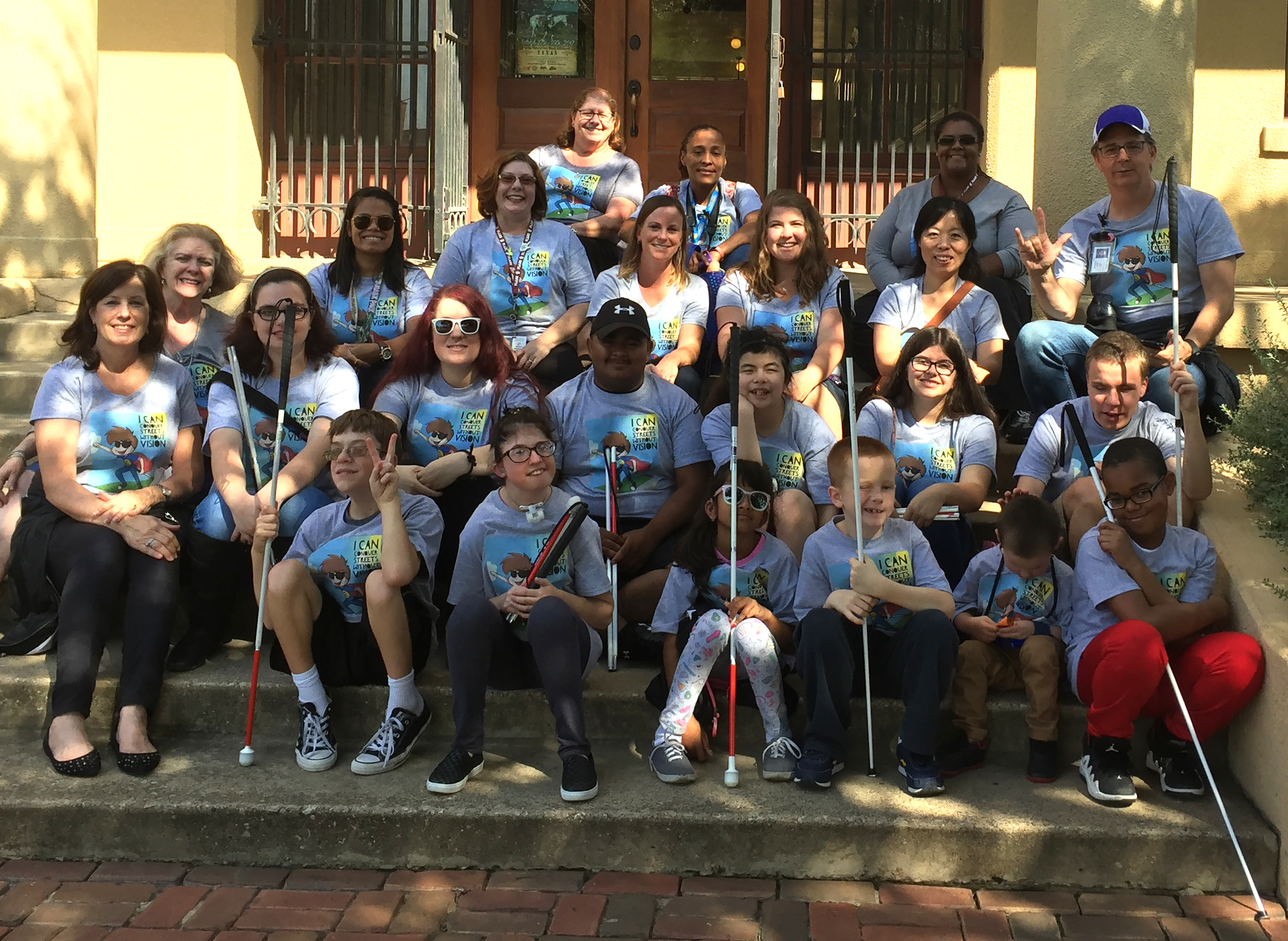 Students Attending
Kimberly O'Dell, James Hershman, Ethan Bowling, Krishangi Shroff, Cash Williams, Logan Sykes, Rachel Allen, Sam Mauricio, Stephanie Mylonas, Kaitlyn Brosch, Mariano Ramirez, Anna Villarreal, and LeeAntwon Wilson
Staff
Certified Orientation and Mobility Specialists: James Kadlecek and Ann Rose
Certified Teachers of the Visually Impaired: Louise Gannon, Ling Pan, Bobbi Lubinsky, Paige Morra and Carol Rimka
Coordinator for Special Education Services: Eryn Gradig
Interveners for the deaf/blind: Gralynna Goodlin, Thraetha Clay-Williams and Victoria Bettencourt
Paraprofessional from Wells Elementary: Yvonne Monroy