Return to Headlines
Dec. 1, 2017 - Huffman Elementary, IB Primary Years Programme Candidate School
At Huffman Elementary, an International Baccalaureate (IB) Primary Years Programme Candidate School, fifth grade students are preparing for a field trip to Enterprise City on December 15. Enterprise City is a one-day simulation which allows student to hold various jobs. Students learn about real life financial literacy, what it's like to interview for a job or run for office.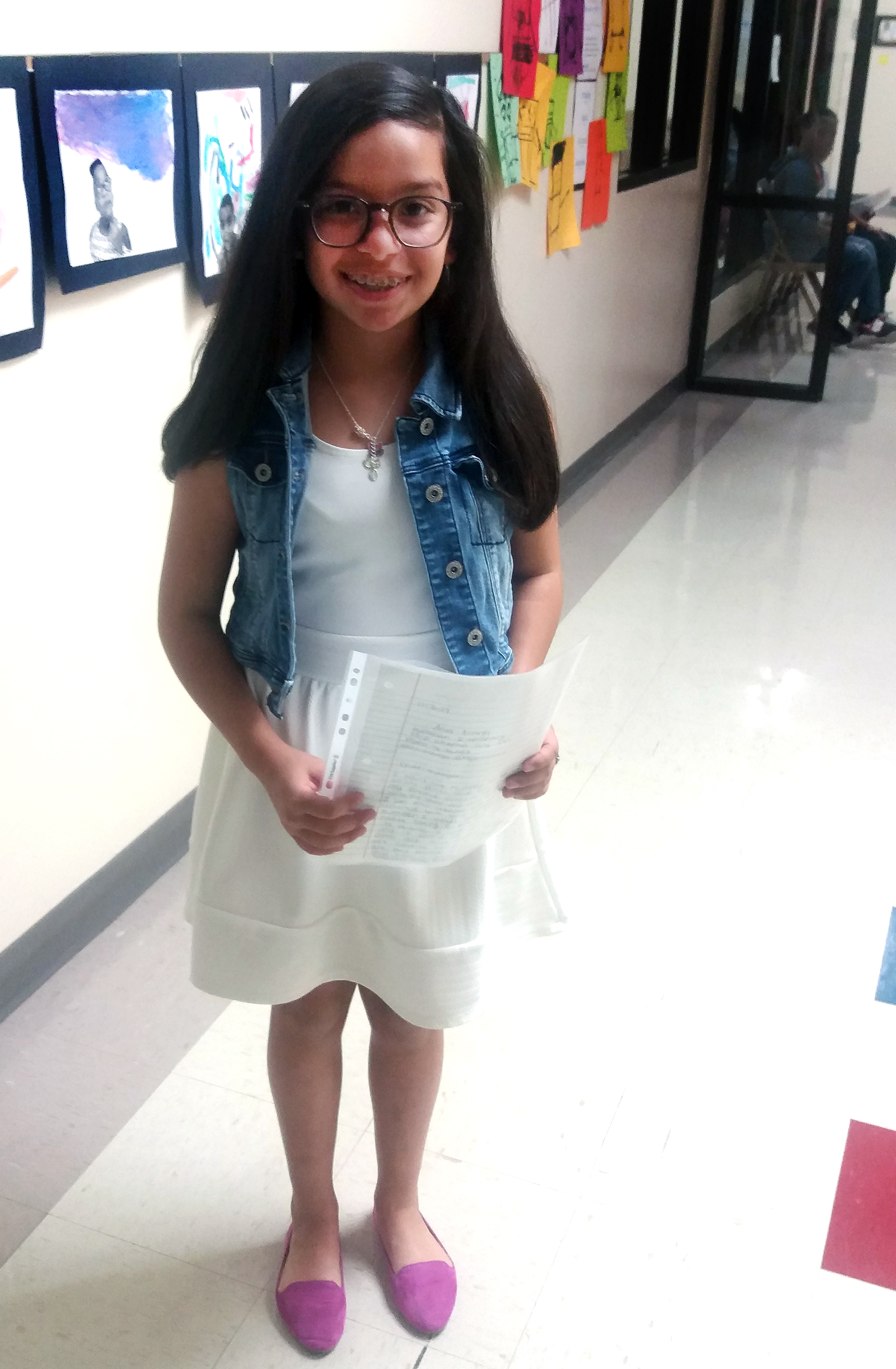 Anali Astorga, Huffman Elementary fifth grader is prepared for her interview.
Enterprise City is a program offered to any public school. The program complements the IB theme of How We Organize Ourselves and allows students to inquire into the structure and function of organizations, societal decision-making and economic activities that impact humankind.
Elected by their fifth grader peers were Omar Ismaiel as mayor and Jazmyne Naizghi as judge. These two students were helpers during the job fair. They made sure the interviewers were taken care of, knew where to go, had supplies and this is a partial list of their duties. Other fifth grade students began interviewing for jobs they wish to hold in the different shops they will set up at Enterprise City; these include a snack shop, T-shirt shop, web design, newspaper, television, joke shop and souvenirs. They all have various jobs within the shop such as owner, accountant, goods/services and sales.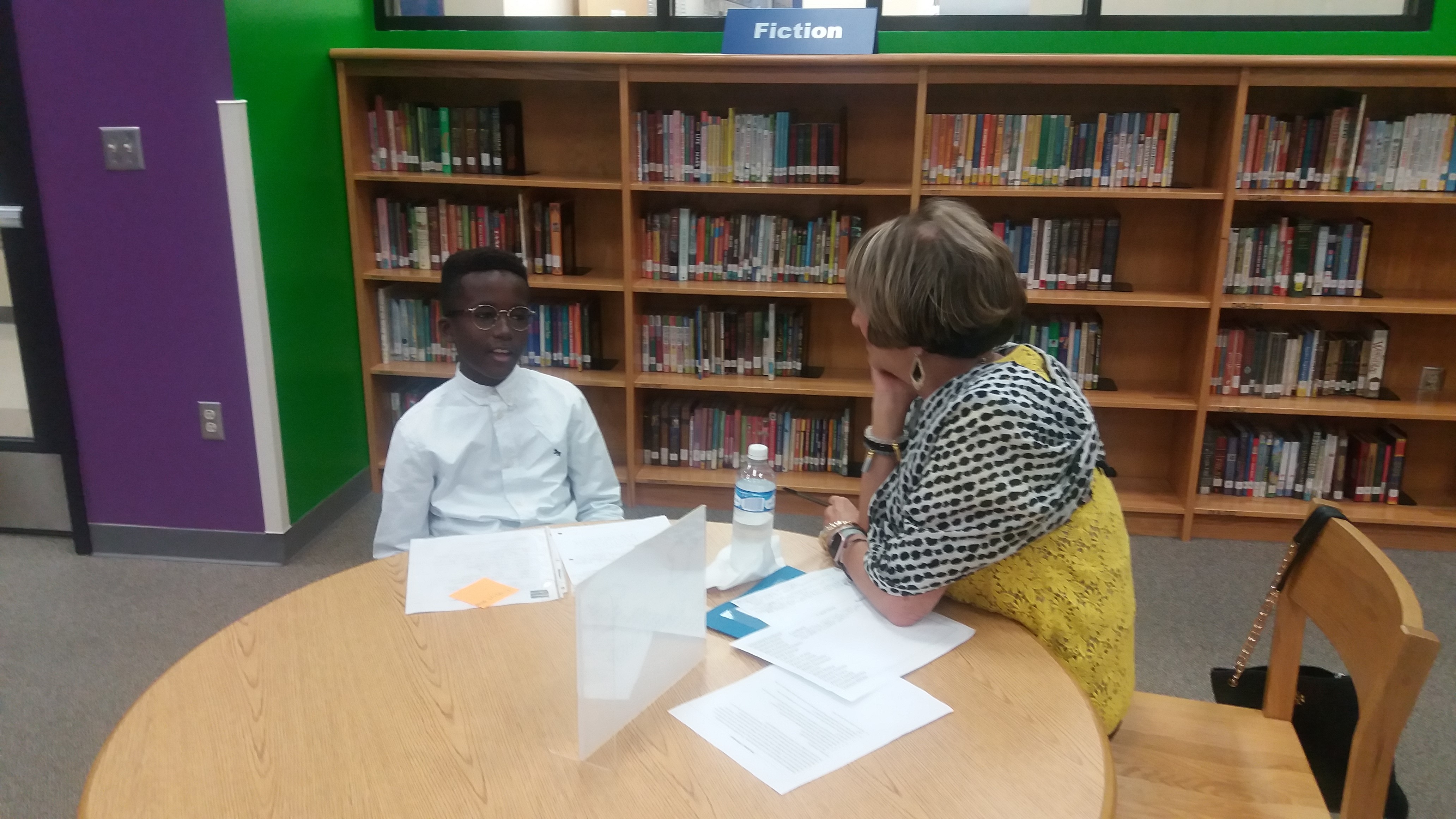 Assistant Superintendent for Campus Services Susan Modisette interviews Huffman student Desmond Mondesir at the job fair.
In preparation, students studied interview skills, learned how to fill out job applications, wrote cover letters and created resumes. These skills were put to use at The Huffman Job Fair on Tuesday, November 14, when members of the Plano ISD Board of Trustees, employees from Toyota, Belo, Pfizer and other businesses volunteered their time to interview students. Each student participated in three rounds of interviews and received critical feedback. Students anxiously waited to find out which job would be theirs at Enterprise City.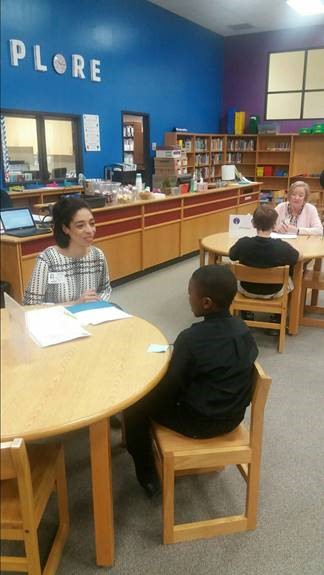 Student Adreon Thomas is interviewed by Amber Thigppen with The Dallas Morning News (front table) and Plano ISD Board Secretary Nancy Humphrey (back table) interviews fifth grader Collin Hewitt.