Return to Headlines
Dec. 12, 2017 - Visual Arts Coordinator Honored by Texas Art Education Association
Laura Grundler Plano ISD visual arts coordinator was honored as the 2017 Texas Art Education Association (TAEA) Outstanding Art Educator Supervision/Administration Division at the TAEA annual conference on November 1-4, 2017 in Galveston. In December, she was additionally recognized by the Plano ISD Board of Trustees in honor of her award.
Board Secretary Nancy Humphrey presents Visual Arts Coordinator Laura Grundler (right) with a board certificate of recognition in honor of her TAEA award.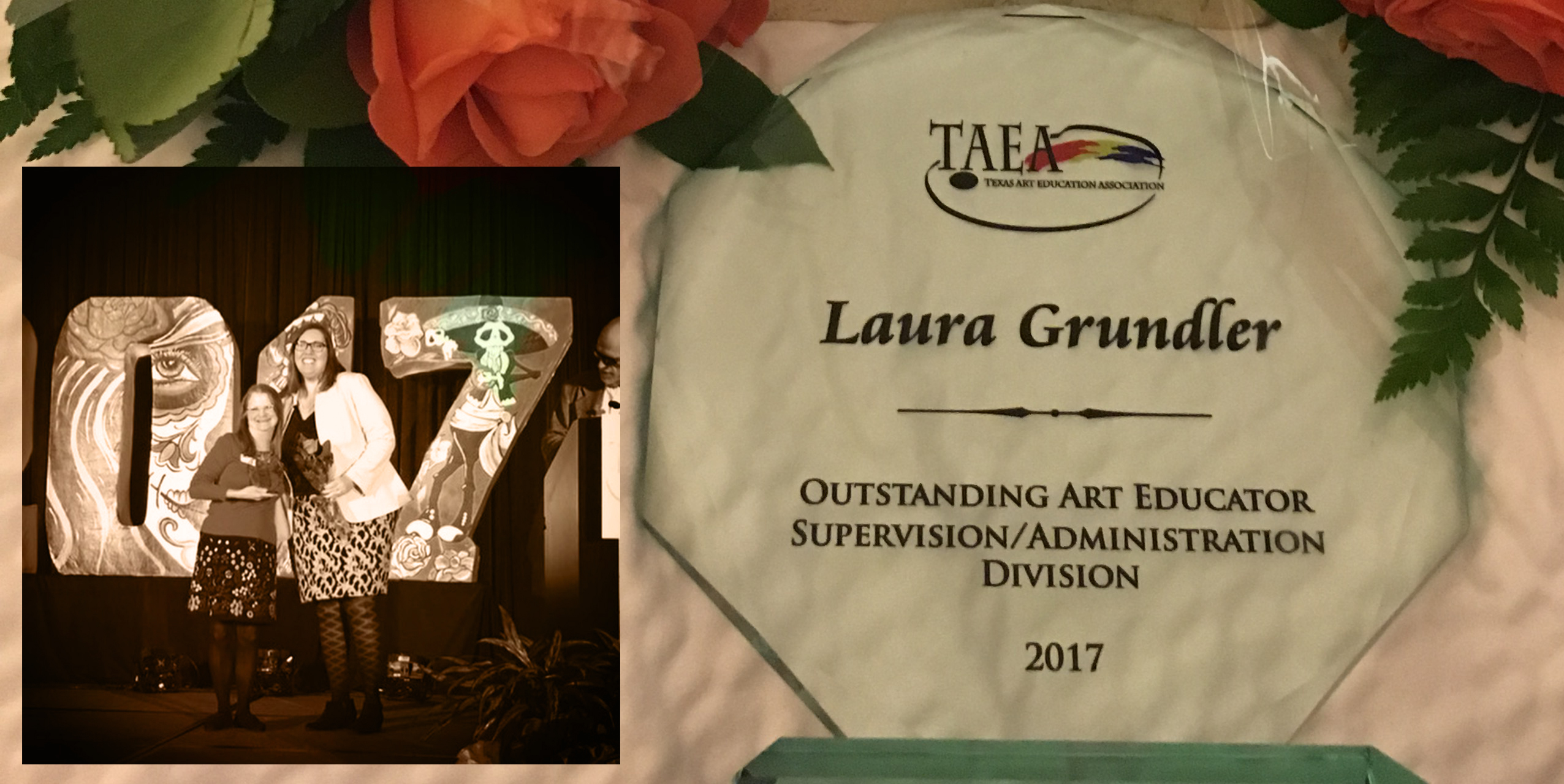 Laura Grundler receiving her award from TAEA President Suzanne Greene.
Laura was nominated for the award by art teachers Tracy Evans Mitchell Elementary and Alisa Meli Schell Elementary. An awards committee comprised of members from the TAEA board, executive council and other leaders within TAEA elect the winner via ballot.
Tracy Evans in her letter of recommendation had this to say about Laura, "I can attest to her passion for what she does, and how much her staff, fellow administrators, and her 100+ Plano art teachers love her. Laura is not only an artist and a leader, but also a champion for The Fine Arts! She has brought a passion and persistence to her administrative career that few others ever demonstrate. She is a leader that listens to her staff and students and works tirelessly to find solutions, and to keep us moving forward in the visual arts."
According to Alisa Meli, "Laura is an exceptional art coordinator who has a true passion for art education. She cares about her art staff and is an outstanding advocate for the art educators in our district. She is currently redesigning and refining our K-12 art curriculum to make for more meaningful art learning experiences for the students of Plano ISD. In addition, she manages a large staff of approximately 100 art specialists with whom she provides curriculum and technology support, designs engaging professional development workshops and holds a high standard of excellence when hiring art educators for our district."
Kathy Kuddes executive director for fine arts and special academic programs says that, "Laura is a passionate leader and advocate for art education in the district and is quick to partner with arts and businesses associations within our community. She is an active leader in Region 10 North Visual Arts Scholastic Event (VASE) and a contributor and planner for the TAEA conference."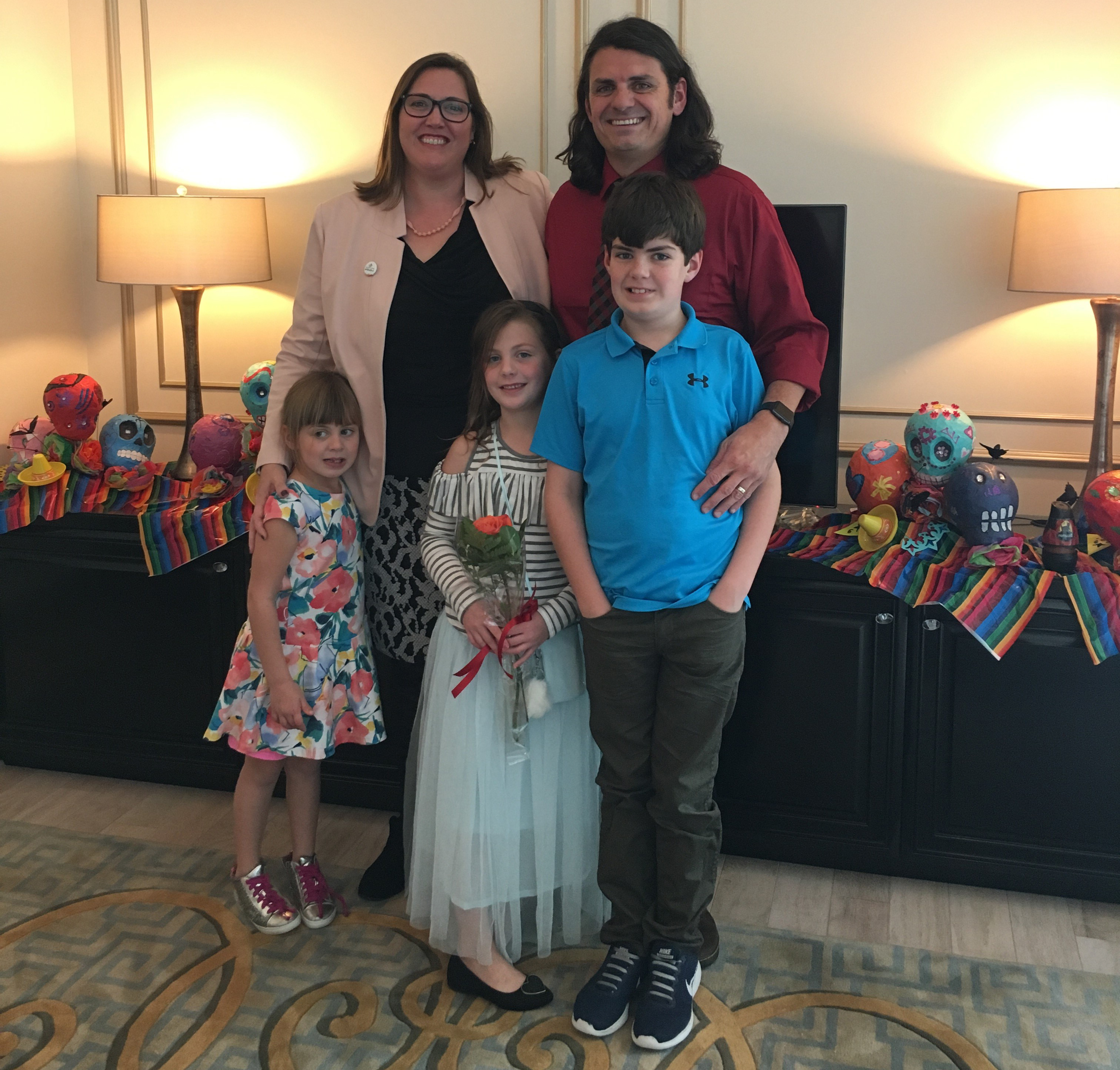 At the awards ceremony: Laura Grundler and husband Matt with their children Tatum, MacQuarrie and Owen.
eMail congratulations to Laura Grundler.