Return to Headlines
March 6, 2018 - National Merit Scholarship Program 2018 Finalists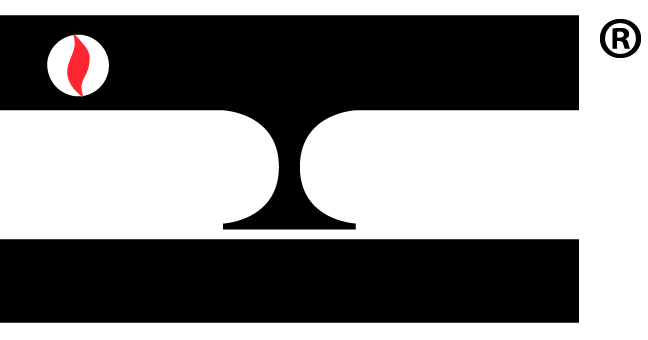 Plano ISD joins with the National Merit Scholarship Corporation (NMSC) in recognizing 119 students who have been awarded finalist standing in the 63rd Annual National Merit Scholarship Program.
Beginning in March and continuing to mid-June, NMSC notifies approximately 7,500 finalists at their home addresses that they have been selected to receive a Merit Scholarship® award. Merit Scholarship® awards are of three types:
National Merit® $2500 Scholarships - Every finalist competes for these single payment scholarships, which are awarded on a state-representational basis. Winners are selected without consideration of family financial circumstances, college choice or major and career plans.
Corporate-sponsored Merit Scholarship® awards - Corporate sponsors designate their awards for children of their employees or members; for residents of a community where a company has operations; or for finalists with career plans the sponsor wishes to encourage. These scholarships may either be renewable for four years of undergraduate study or one-time awards.
College-sponsored Merit Scholarship® awards - Officials of each sponsor college select winners of their awards from finalists who have been accepted for admission and have informed NMSC by the published deadlines that the sponsor college or university is their first choice. These awards are renewable for up to four years of undergraduate study. Merit Scholarship® awards are supported by some 420 independent sponsors and by NMSC's own funds. Sponsor organizations include corporations and businesses, company foundations, professional associations and colleges and universities.
Congratulations to the following students who have reached finalist standing:
Academy High School
Plano East Senior High School
Vedant S. Agrawal
Vikas G. Barevadia
Shreya Mohan Battu
Adhya Beesam
Shriya Beesam
Marin Budic
Harsh Choudhary
Mohit Gupta
Rahul S. Hayaran
Anuhya S. Kotta
Andrew Y. Kwon
Yulsue Briana Lao
Michael Y. Lou
Margaret R. Macpherson
Shyam P. Madhani
Minh-Huy N. Phung
Rithvik Ramesh
Akhil Saxena
Baxter A. Thompson
Lindia Tjuatja
Matthew W. Zhao
Plano Senior High School
Kanishk M. Adarkar
Alison I. Barnett
Zoe G. Barth
Swetha V. Berana
Karen Z. Chen
Sarah H. Chen
Timothy J. Contoveros
Alexandria H. Cui
Umar Z. Faiz
Zhiyuan Fan
Jessica C. Johnson
Raymond Jow
Kevin M. Kinney
Vinh Q. Le
Seoyoung Lee
Katherine Lei
Abhilash C. Potluri
Veda Z. Tsai
Sarah D. Velick
Shuda Xia
Jonathan Z. Yang
Triston M. Zhang
Plano West Senior High School
Dishan L. Abeysinghe
Navin L. Ahire
Aditya Arjun
Kevin Z. Bai
Gunjan R. Bhattarai
Andrew T. Chai
Nisha P. Chandra
Christy R. Chang
Thomas B. Cheung
Woo Jin Choi
Eric W. Deng
Ashwin S. Desai
Zoie Fan
Cody Y. Fang
Michael P. Fass
Shelby A. Gammon
Ashley E. Garber
Ritesh Gautam
Eric L. Ge
Thomas P. Gioia
David L. Guo
Richard W. Guo
Kevin J. Hao
Angela S. He
Teddy Hsieh
Andrew Y. Huang
Dylan J. Hylander
Emma F. Ito
Niyenth Krishna Iyengar
Sharon Jiang
Prakul Kapoor
Saumil H. Khadilkar
Elizabeth K. Khalilian
Jason J. Kim
Emily J. Lam
Cameron P. Leavell
Jordan A. Lee
Sooyong Lee
Andy Li
Kaitlynn Li
Dachey Lin
Ranie Lin
Richard P. Liu
Christina Lu
Jason Luo
Michael Y. Ma
Jade A. McAdams
Ishaan K. Mehta
Abhinav Nadella
Kaitlyn V. Ng
Benjamin Bronislav Popokh
Nikhil Ramaswamy
Katherine E. Reilly
Soha A. Rizvi
Allen Shufer
Katherine F. Sperry
Lindsay M. Stapleton
David C. Sun
Furkan C. Toprak
Annette J. Tsong
Alanna N. Vu
Brian Wang
Frances W. Wu
Roy L. Xiong
Matey Todorov Yanakiev
Bill J. Yang
Carlyn J. Yang
Jerry Z. Yang
Anish R. Yellaturu
Angel T. Yi
Briana J. Zhang
Stephanie Y. Zhang
Daphne S. Zhu
Charissa Y. Zou
Elizabeth Y. Zou