Return to Headlines
March 23, 2018 - Trustee Tammy Richards Selected for Leadership TASB Class of 2018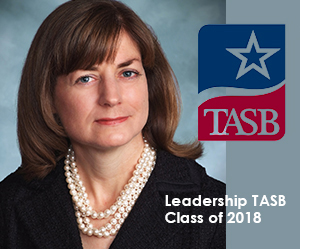 Plano ISD Trustee Tammy Richards joined 29 other school board members from across Texas who have been selected for the Leadership Texas Association of School Boards (TASB) class of 2018. The 29 trustees represent school districts of varying student enrollment size and varying levels of property wealth. This select group is participating in a year-long education leadership study program. Participants who complete all required elements of study will graduate this year by earning master trustee status. This is the highest designation recognized by TASB. Ms. Richard is now attending the third of five study programs. Each session has a unique theme that builds on the previous session and features nationally recognized experts in the fields of leadership development and education. Teams also work throughout the year on extended learning assignments between meetings.
Leadership TASB is an opportunity for trustees to become part of a network of school board trustee leaders who learn and work together to enhance school governance in Texas, enabling students to be prepared for their futures.
Created in 1993, Leadership TASB has more than 800 graduates to date. Ms. Richards will join an elite group of current and former Plano ISD trustees who have become master trustees: current Board President Missy Bender in 2008 and Board Secretary Nancy Humphrey in 2015.
Picture above is Plano ISD Trustee Tammy Richards and is also pictured below in red jacket, along with other Texas school board members, attending the third of five trainings as the Leadership TASB class of 2018 completes study requirements prior to their graduation as master trustees later this year.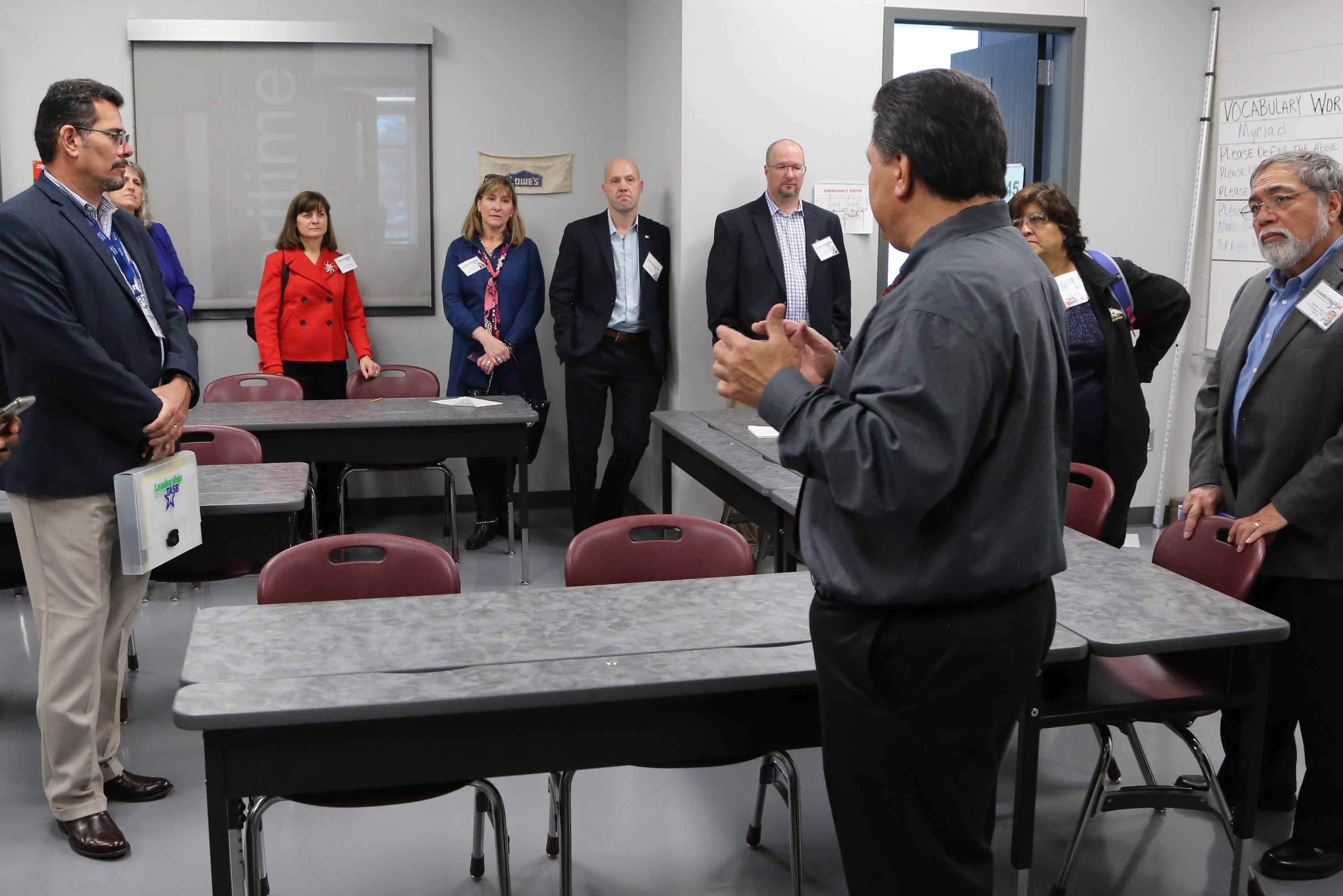 Leadership TASB is a unique board development program designed to take experienced board members to a new level of service and leadership by exposing them to a variety of issues, people, activities and locations during a year-long program. The program is composed of multiple sessions held among a cohort group of 36 participants. Class members are selected for demonstrated leadership in their local district and communities, and for their representation of the diversity of Texas school districts.
Traditionally the year-long program consists of five weekend sessions lasting two-to-three days each. The program begins at the TASA/TASB Convention and concludes at Summer Leadership Institute (SLI). Nationally-known speakers and experts in education and business address themes such as the following:
Trusteeship
Equity
Diversity
Visionary leadership
Sessions rotate among different Texas cities and include visits to successful schools and innovative programs. Participants build relationships with colleagues from around the state while discovering solutions for today's public education challenges and learning how to address the challenges the future is expected to bring.