Return to Headlines
May 3, 2018 - Graduating Seniors Invited to Elementary School Reunions
At a time of looking forward with anticipation to their bright futures, Plano ISD seniors have the opportunity to look back to where they came from - elementary school where the journey to graduation began. To parents that journey happened all too quickly, but for students their educational journey stretched out in front of them for 13 years, taking the majority of their young lives to reach graduation day. During that time, they grew tall, mastered difficult studies, set goals, became friends and made memories that will last a lifetime. See the senior reunion schedule.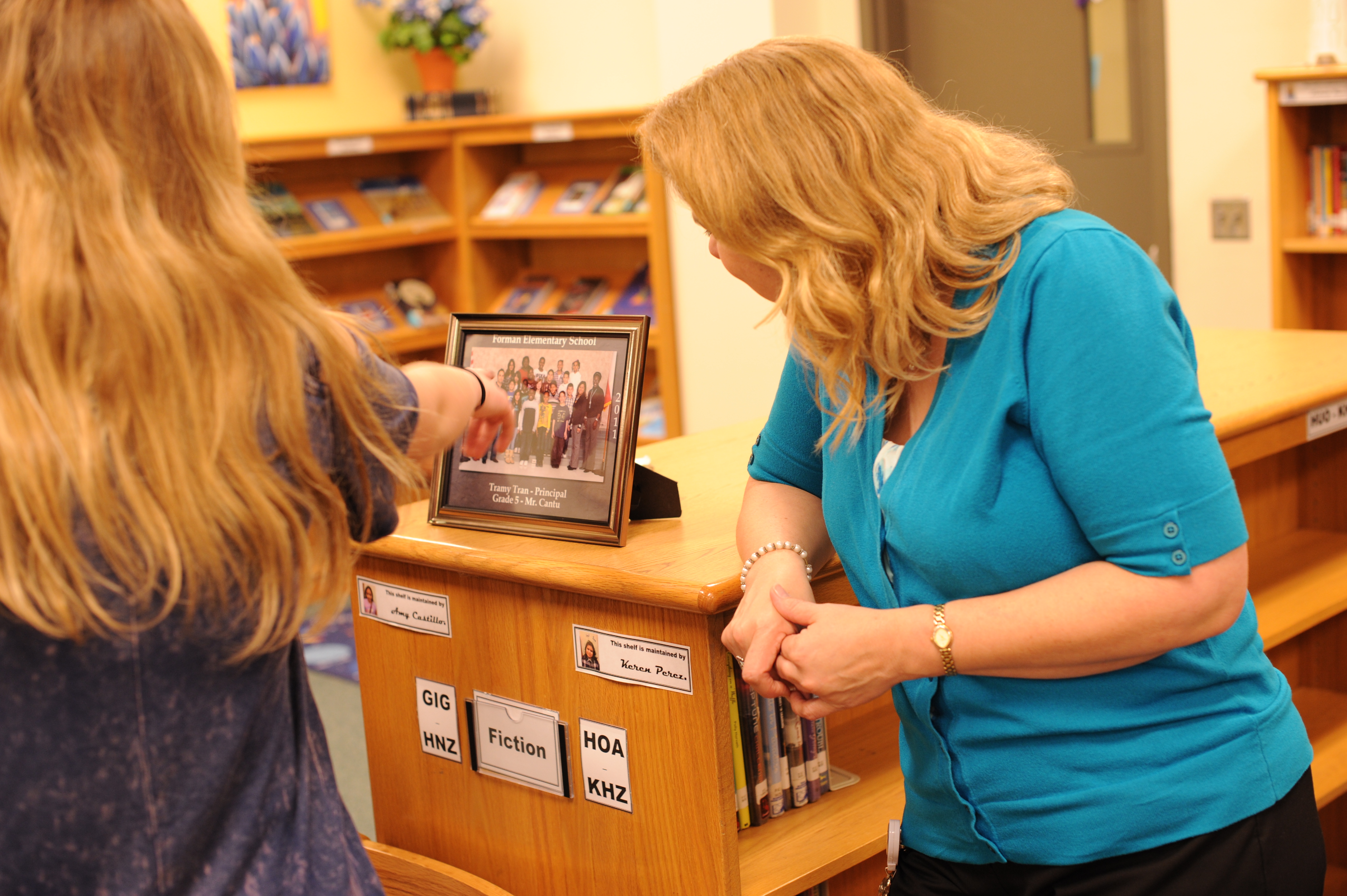 Plano East senior Sonya King and Forman teacher Kristine Ollom look at class photos from the 2010-11 school year.
Graduating seniors from the fifth grade class of 2010-11 are invited to attend the senior reunion held at their elementary school to visit with their former teachers, administrators and classmates. PTAs and school staff attend to welcome the students back. Students arrive wearing shirts from the colleges they will attend or armed with photos and memorabilia from days past, but they all arrive at the reunions filled with nostalgia. Maybe it was fifth grade camp, the encouragement of a favorite teacher or that great lifelong friendship they made back in first grade that tops their list of "remember when" favorite memories.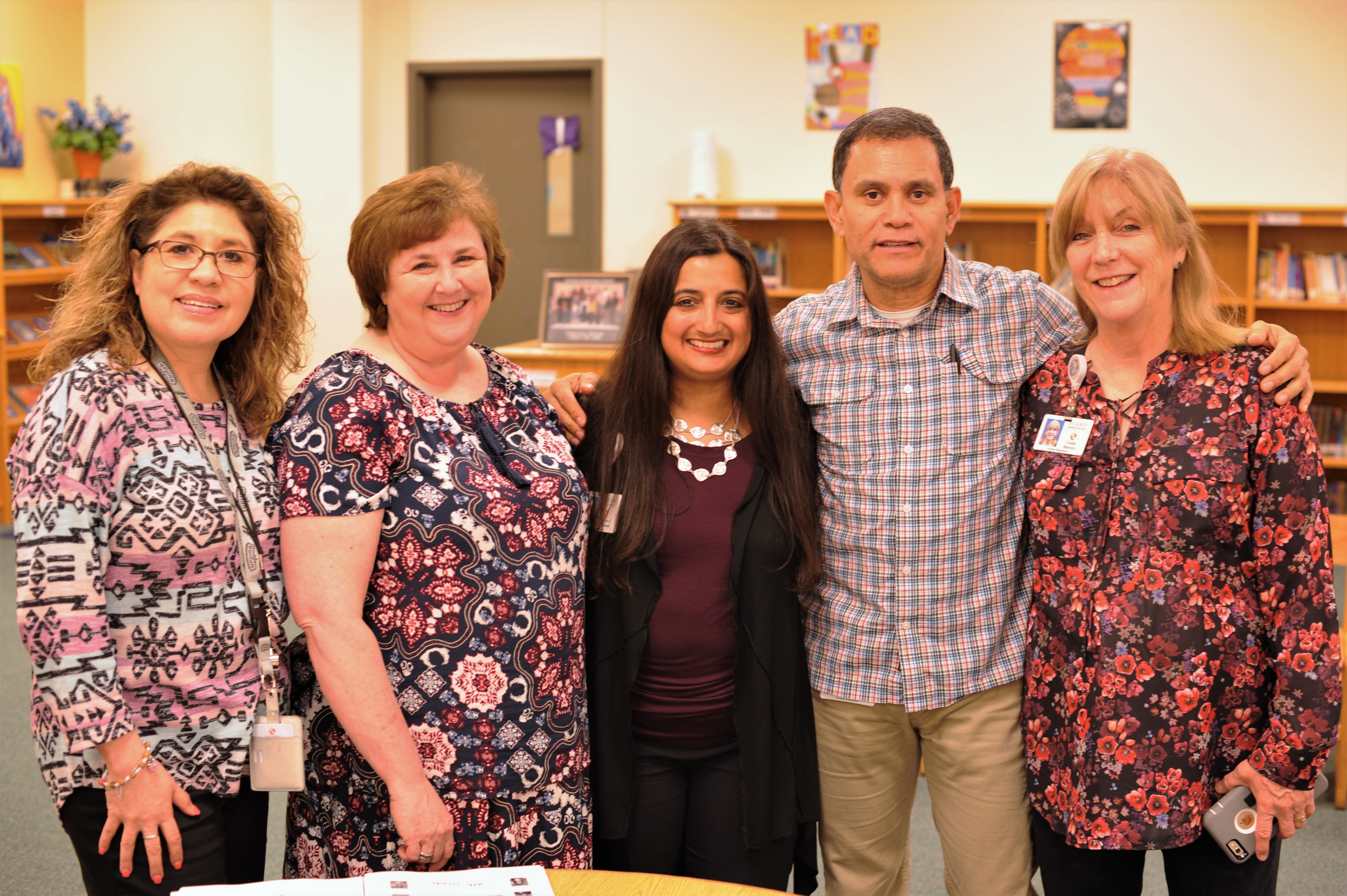 Forman teachers Laura Cordova, Wendy Hise (now at Huffman Elementary), Sharon Williams, Ramiro Ardon and Linda Beavers.
Forman Elementary School's senior reunion held May 3 was the first of many senior reunions that are scheduled throughout the district during May. Although the students are the main event at the reunions, the reunions are also important to their former teachers, "…it's fun for us to see them as seniors, to see what they've become and who they are now," said Kristine Ollom, who has been a Plano ISD teacher for 17 years, and was one of the organizers of the Forman reunion. Forman teachers could be overheard remarking, "You're so tall now," and "Remember when we…?" Retired music teacher Caroline Keller arrived early and studied the fifth grade yearbook, so she would recognize her former students as they arrived. After Ms. Keller identified them correctly, Plano East seniors Sonya King and Alexis Davis asked, "How can you remember all your students?" And Ms. Keller held up the yearbook book filled with the pictures of small smiling children, and they all laughed. Ms. Keller, who retired after over 40 years in public education, said, "I can't remember everyone, but I do remember you." Former Forman Principal (now at Dooley Elementary) Tramy Tran was there to greet the seniors with hugs and encouraging words. See photo gallery.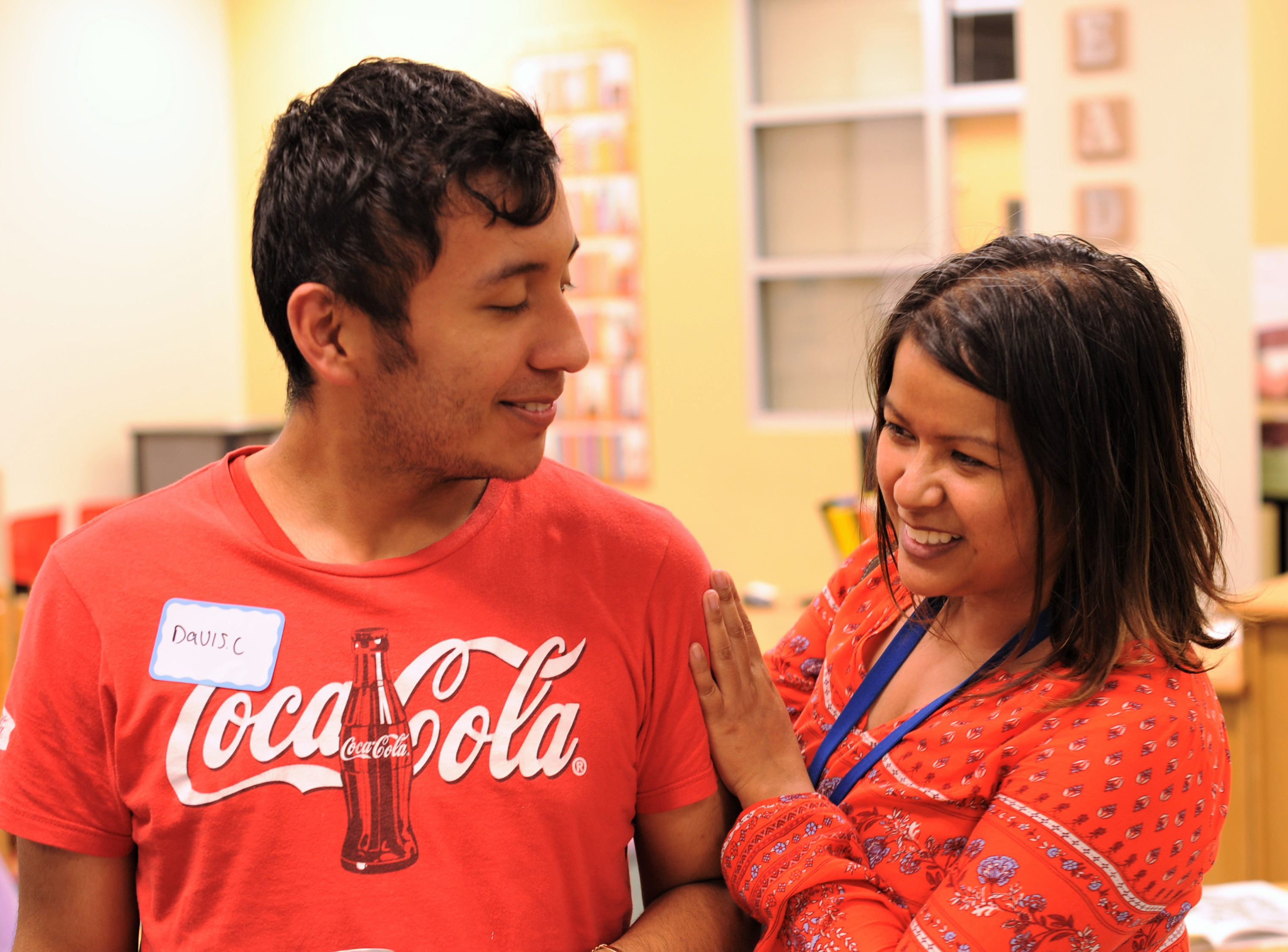 Plano East senior Davis Cabrera and former Forman Principal Tramy Tran.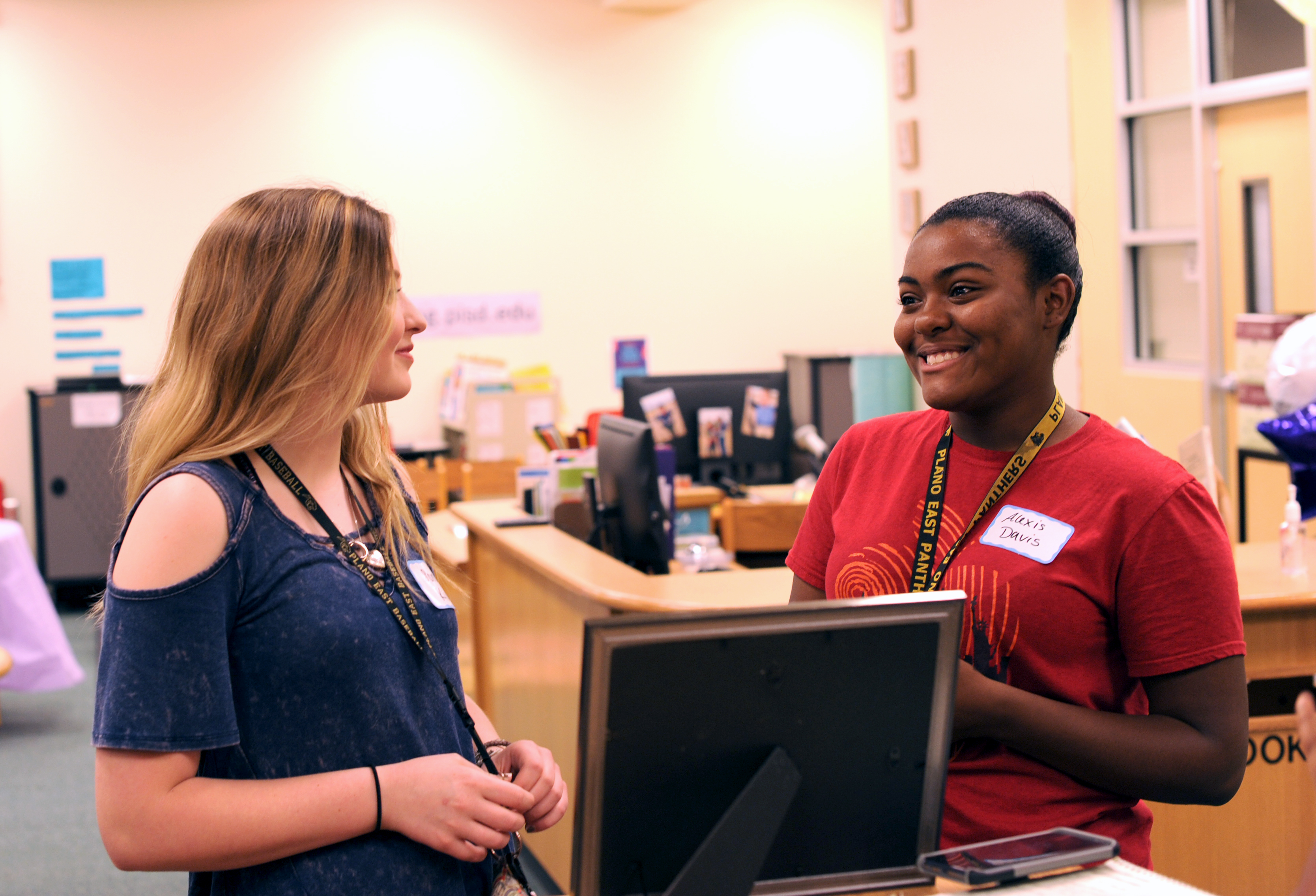 Plano East seniors Sonya King and Alexis Davis reminisce at the Forman reunion.