Return to Headlines
May 17, 2018 - Plano Senior High's "Jekyll & Hyde" Wins Dallas Summer Musical Awards
Plano Senior High School was honored with Best Lighting, Best Direction and Best Musical for their production of Jekyll and Hyde during the Dallas Summer Musicals High School Musical Theatre Awards on May 17 at the Fair Park Music Hall.
Plano, Plano East and Plano West Senior High Schools and Clark and Williams High Schools all received nominations, competing with 75 schools from North Texas to Oklahoma and Arkansas in 17 categories. Read more about Plano ISD award nominations in Headline News.
Plano ISD schools were nominated for a total of 25 awards and 13 honorable mention awards. Plano Senior High junior, Spencer Marin, was awarded a $1,000 scholarship as a student who does not plan to pursue theatre in university. Plano Senior High senior, Max Kuenzer, was awarded a $5,000 scholarship as a theatre major at the school of his choice.
Speech and Theatre Coordinator Greg Arp said, "It was an incredible evening for all of our schools, and our students represented the district so well with articulate, humble, thoughtful acknowledgment of their directors and peers as they walked the red carpet and accepted the awards. Congratulations to directors Cassidy McQuiston Coatney, Racey Ballard, Danny Lozano, Lisa Newby and Brian Coatney of Plano Senior High School on their honors."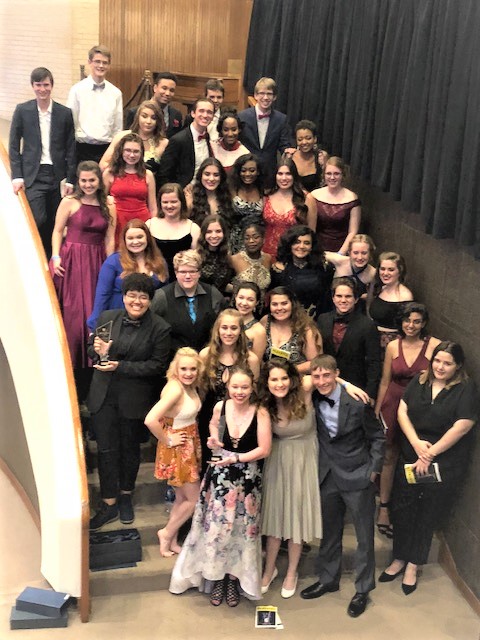 Plano Senior High School cast and crew of Jekyll & Hyde at the awards ceremony.
Plano Senior High School Awards
Best Musical
Best Direction - Cassidy McQuiston, Plano Senior High director of theatre
Best Lighting Design – Cassidy McQuiston, Plano Senior High director of theatre
Plano Senior High School Nominations
Leading Actress – Spencer Marren, twelfth grade student
Leading Actor- Max Kuenzer, twelfth grade student
Featured Actor – Andy Stratton, twelfth grade student
Choreography – Danny Lozano, Plano Senior High dance teacher
Costumes – Racey Ballard, Plano Senior High technical director of theatre
Dance Captain – Audrey Reidling, twelfth grade student
Musical Direction – Lisa Newby, Plano Senior High associate choral director
Scenic Design – Cassidy McQuiston, Plano Senior High director of theatre
Stage Crew/Technical – Cast & Crew
Jekyll & Hyde Company
Cast
Max Kuenzer
Spencer Marren
Jess Terry
Logan Beutel
Lillian Melcer
Sam Rider
Andy Stratton
Priya Chaudhari
Colin Beaton
Allison McCoin
Marisa Mendoza
Nico Clark
Reagan Cooper
Chandelynn Moody
Grayson Costlow
Brian Craven
Kathleen Dobrott
Jacob Finfrock
Bobbi Jackson
Hana Lone
Amaya Ramsey
Audrey Reidling
Grayson Harper
Chrissy Crowley
Dejah James
Peyton Duncan
Emily Moorer
J.J. Ingeman
Austin Hinely
Kyrsen Sismilich
Angel Vakser
Tatiana Mora
Crew
Rachel Reiners
Zaid Khan
Aiyana Sargent
William McDonald
Martin Countryman
Jason Kitchens
Micki McCormick
Ian Howell
Mili Miranda
A.J. Hagler
Savannah Johnson
Maria Galles
Dylan Elliott
Taylor Rossberg
Kate Friedley
Yuval Williams
Katie Cooley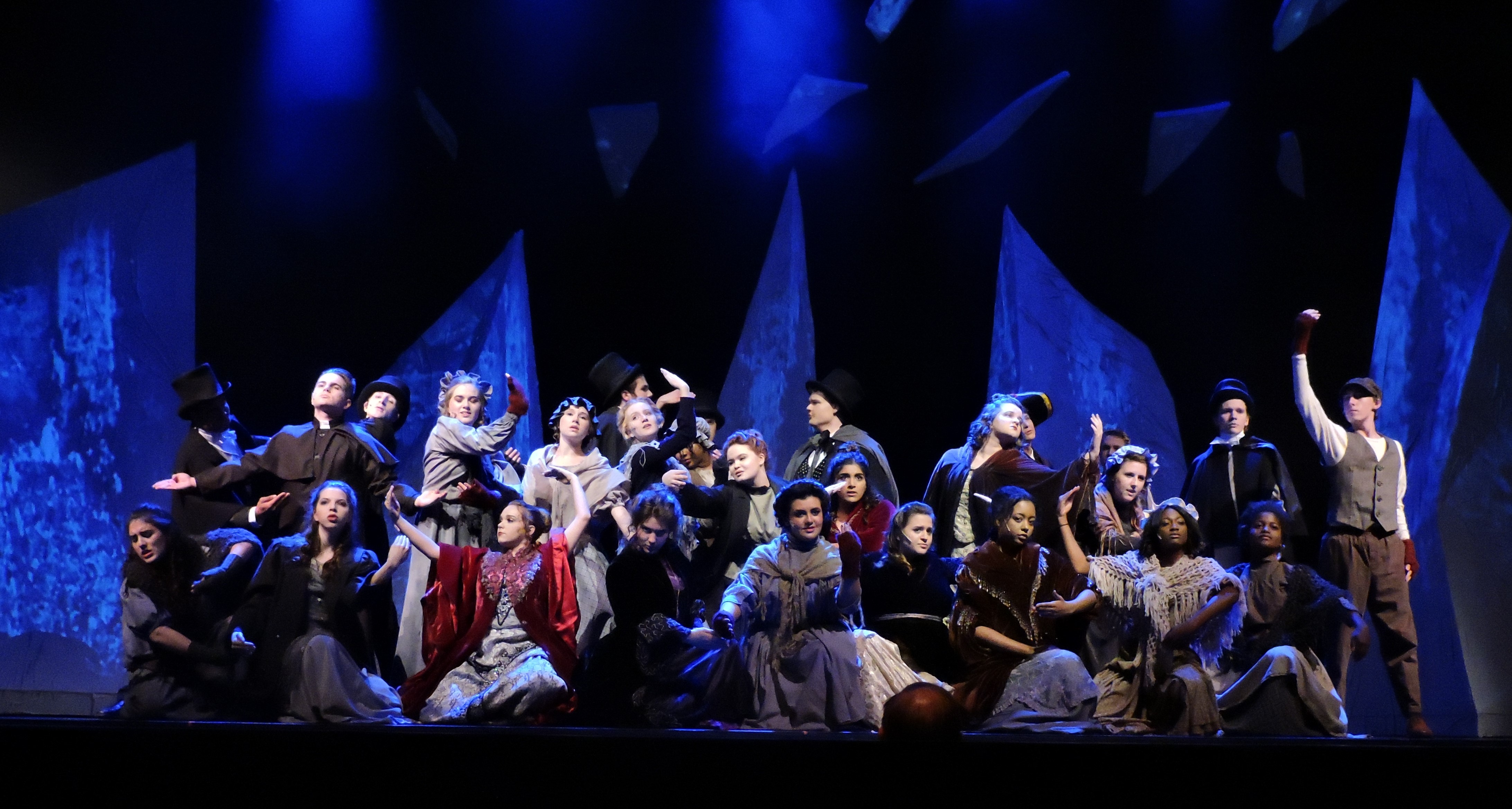 Plano Senior High School musical production of Jekyll and Hyde.